Republic Day 2023 Quiz: Know more about India as a republic through these fun questions
Republic Day 2023 Quiz: Know more about India as a republic through these fun questions
26 January: Here are 10 quick questions about Republic Day to test how much you know. Happy republic day!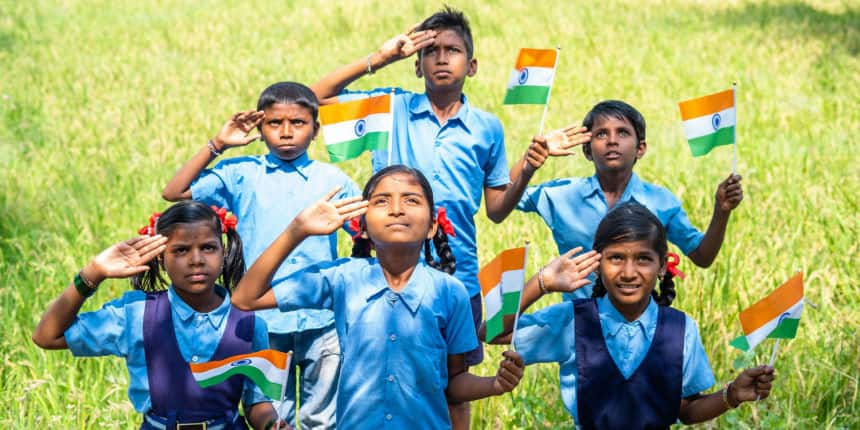 NEW DELHI: India marks its 74th Republic Day on January 26. While India gained independence from British rule in 1947, it wasn't until January 26, 1950, that the Constitution of India came into effect, and the country became a sovereign state, declaring it a republic.
Recommended: Unlock Your Free JEE/NEET Preparation Dashboard. Join Now!
Recommended: CBSE 12th Sample papers. Free Download
Don't Miss: CBSE Toppers' Preparation Tips to Score 99+ in Boards, Check Now
Latest: Career Guidance Test to choose the right Career Path for you. Start Now
Republic Day 2023 also celebrates the Indian citizens' power to choose their government democratically. India became a republic after adopting the world's longest constitution that gives us rights, duties, and most importantly a nation governed by set rules.
This year, the Republic Day 2023 celebration will take place on the Kartavya Path in New Delhi. The Republic Day parade will showcase the nation's tradition, cultural heritage, and achievements. This year, entry is based on QR code given on passes.
Take Careers360's Republic Day 2023 quiz to test how much you know about the country. These 10 questions will introduce you to different facets of India becoming a republic.
Q1 Where did the first ever Republic Day parade take place in India?
a) Rajpath
b) Jawaharlal Nehru Stadium
c) Dhyan Chand National Stadium
d) Janpath
Q2 Despite attaining freedom in 1947, India was democratically ruled by an elected government only in 1952. In the interim, who ruled the country?
a) Jawaharlal Nehru as interim PM
b) Louis Mountbatten
c) Rajendra Prasad
d) Cyril Radcliffe
Q3 Apart from being president of the 1923 session Indian National Congress, this person has also designed the flood protection system for Hyderabad. Known as the foremost civil engineer of India. Who is he?
a) Mallikarjun Kharge
b) M. Visvesvaraya
c) Dadabhai Naoroji
d) Rasbehari Ghosh
Q4 Who was the first ever European to reach India by sea?
a) East India Company founder Sir Thomas Smythe
b) Captain William Hawkins
c) Vasco da Gama
d) Cristopher Coloumbus
Q5 Apart from India, Rabindranath Tagore wrote the national anthem for which other country?
a) Pakistan
b) Sri Lanka
c) Myanmar
d) Bangladesh
Q6 In 1951-52, India's first general elections, all prominent personalities and freedom fighters as a part of Indian National Congress won a seat in the Parliament except one who stood as an independent candidate. Who is that personality?
a) B R Ambedkar
b) Lal Bahadur Shastri
c) Subhash Chandra Bose
d) Shyama Prasad Mukherjee
Q7 Leaders of Swadeshi movement like Lala Lajpat Rai established a bank which has its headquarters in Delhi. It held accounts of Jawaharlal Nehru, Mahatma Gandhi and Lal Bahadur Shastri. What is the name of the bank?
a) Punjab National Bank
b) Reserve Bank of India
c) State Bank of India
d) Bank of India
Q8 What is the name of the BBC documentary recently banned in India by invoking emergency laws that revolves around events related to the 2002 Gujarat riots?
a) India - A democracy
b) India- Narendra Modi
c) India- A Modi Question
d) Gujarat Riots 2002
Q9 There is no mention of the term "Basic Structure" anywhere in the Constitution of India. However, a famous court case in the 70s gave the defining concept of the basic structure doctrine . Name that case.
a) Shankari Prasad case
b) Kesavananda Bharati case
c) Golaknath case
d) Sajjan Singh case
Q10 What event prompted Indira Gandhi to declare a state of emergency revoking fundamental rights of citizens in 1977?
a) Indira Gandhi was debarred from holding electoral post
b) Opposition parties walked out of Parliament
c) Morarji Desai was elected PM of India
d) Operation Bluestar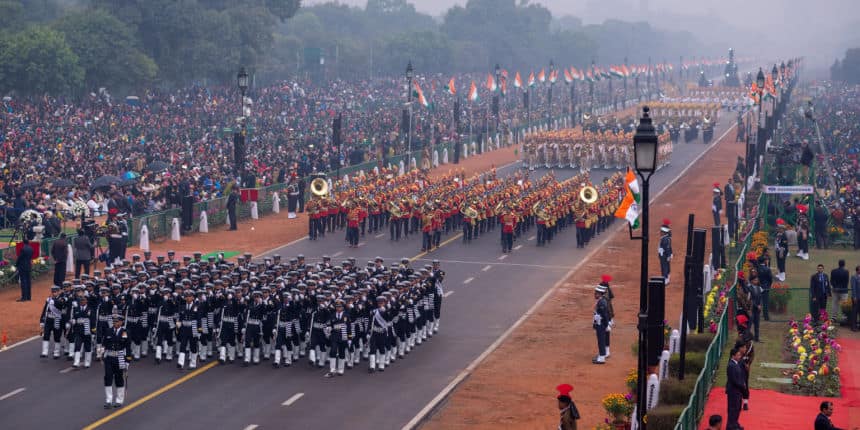 Republic Day 2023 Quiz: Check the correct answers below.
Also read | Republic Day 2023: Know history, significance, interesting facts
Answers
Q1 c)
Q2 b)
Q3 b)
Q4 c)
Q5 d)
Q6 a)
Q7 a)
Q8 c)
Q9 b)
Q10 a)
---
Follow us for the latest education news on colleges and universities, admission, courses, exams, schools, research, NEP and education policies and more..
To get in touch, write to us at news@careers360.com.
Know More About

Download Exam Brochure