'Engineering is about solutions': V Ramgopal Rao on IIT Delhi's future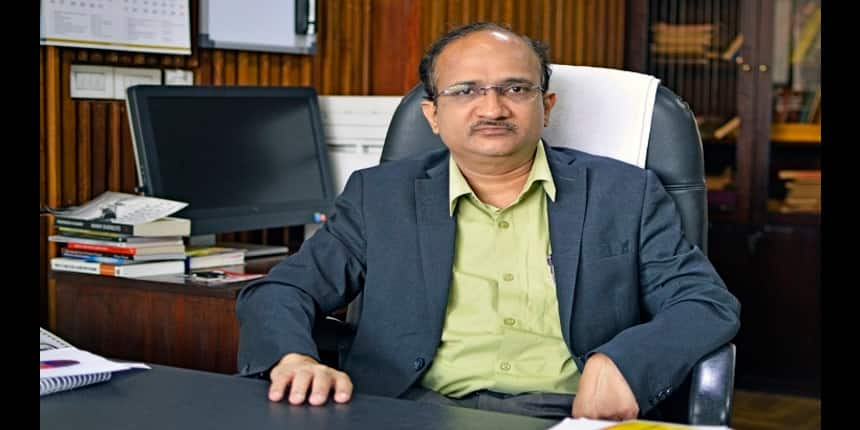 NEW DELHI: Indian Institute of Technology (IIT) Delhi's celebration of its Diamond Jubilee year, began with a new map. The next 60 years will be very different. IIT Delhi, founded in 1961, has already evolved from an institution producing quality engineering graduates to one that focuses on research and innovation.
The change in orientation allowed it to be at the forefront of the fight against COVID-19 producing, among many other essential items, the most cost-effective diagnostic kit.
Its director, V Ramgopal Rao, spoke to Careers360 about the road-map for the next decade – research that leads to sustainable solutions to problems, fostering innovation and start-ups.
Q. You have released a mission statement for the next 10 years. Can you elaborate on that?
A. I will say not a vision for IIT Delhi but it is the vision of IIT Delhi. We have been working on all of these for the past five years or so, and many of these things are under progress. It also comes with an action-based strategy. For example, we plan to start a new school for entrepreneurship and similar things. So, some of these are actionable items, actions arising out of this document, which we will do in a time-bound manner.
Q. How is the path defined by the strategy document different from how IIT Delhi has worked over the past 60 years?
A. IITs started as undergraduate institutions, they were to produce the best quality undergraduates and nothing more than that. At that time, the government created research labs, the CSIR (Council of Scientific and Industrial Research) labs but the IITs were created for producing high-quality BTechs. So, for almost 30 years, they remained as undergraduate institutions and IITs became the best-known institutions in the world for the undergraduate students.
Over the decade between 1990 and 2000, the IITs started to orient a little more towards research. That is when we started to push our faculty to write and publish papers in the top journals and conferences. So, research orientation came only in the '90s. But there was a huge financial crisis at that time and not much money to invest in a research facility or anything like that. Research picked up starting from 2005 onward. If you see, over 60% of our students now are actually postgraduate students. That is a major change in direction. In all older IITs, majority of the students are postgraduate students. In IIT Delhi, PhDs are at least 50% of our postgraduate students.
IIT Delhi has around 3,500 PhD students, another 3,000 masters students, about 4,000 BTech students. In research in QS (Quacquarelli Symonds) ranking, we are in the top 100 in the world.
In the last five years in IIT Delhi, we are focusing on the innovation part. Innovation is basically applying this research knowledge to real-world problems.
When you do research, you can pick any topic under the sun. But when you talk about innovation, relevance becomes very important. The research needs to be relevant so that you can find a solution and apply that on the ground.
Q. How is IIT Delhi closing the gap between research and its implementation?
A. The difference between research and innovation is relevance. If research is relevant then you are finding a solution to a problem, once you have the solution to a problem, you build a prototype. And then you use start-ups and industry connections to deliver the solution to the society.
In the process, patenting becomes important. At IIT Delhi, we have started concentrating more on problem-solving research. When we find a solution to a problem, we also patent that solution. And then we use our start-ups to deliver that to society. IIT Delhi, in the first 55 years, filed about 500 patents. And in the last five years, we filed another 500 patents. That was the kind of change in the trajectory.
We started using these patents to start companies. That is how now we have 100 companies on the campus. This is boosting the innovation ecosystem on the campus.
In 2020, maybe we will be filing over 200 patents.
We have also done almost 350 projects from industry over the last five years. We have created eight centres of excellence with funding from industry and alumni.
We are now trying to look at what those five areas are where we would like to focus and what the problems are first. Till now, we were not putting the problems first and work would remain within the boundaries of the discipline and within those boundaries, you cannot really solve many problems.
For example, tackling the farmers' problem. It requires engineers to work with agricultural scientists. It also requires business schools to come forward. So you need every discipline of engineering gets involved in solving the farmer's problem.
In the statement, we are saying a healthy balance between different types of research. IIT Delhi will also continue to support fundamental research.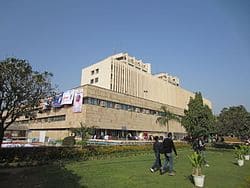 Q. How are the problems framed? How does a student identify what the problems are for, say, the farming community?
A. In the summers they go and spend a couple of months with a farmer. When they know the problems of the farmer then they know. Engineering is all about solving problems. It is not about electrical, mechanical. What we have created in artificial boundaries. It is something which finds optimal and sustainable solutions to problems. The boundaries came in because of convenience and various other reasons.
Students come from across disciplines. We started a programme about three years ago which we call "1, 2, 3, 4 Discover and Learn Program". One student from each of the four years of BTech comes up and the four form a group and choose a problem to work on. They can come from completely diverse disciplines. They also come from different branches and different tiers of study. So when the fourth-year students graduate, the third-year students join, so these projects become a kind of relay project. The projects are not discontinued but over a period of time, they build solutions to problems. Some of these projects become start-ups.
We also have a Faculty Interdisciplinary Research Program, we also call it FIRP. We currently have a scheme at IIT Delhi where two faculty members from two completely diverse disciplines -- electrical engineering and biology, let us say -- want to work together. We give each faculty-member Rs 5 lakh per year for two years for research purposes and together they can get about 20 lakhs from the institute for two years with the condition that the project will be reviewed once it is submitted by the external expert committee. There are about 70 FIRP projects in IIT Delhi now.
We started similar FIRP projects between IIT Delhi and AIIMS (All India Institute of Medical Sciences), ICAR (Indian Council of Agricultural Research), and NII (National Institute of Immunology). Earlier it was between different departments of IIT but now we have extended to different institutions also.
From this year we are also collaborating with different institutions abroad. We are collaborating with European universities on a similar model. They fund their faculty, we fund ours.
Q. IIT Delhi has been very active in the fight against COVID-19. Are there other projects focusing on medical issues as well?
A. For that, we have a very good group, we have the Centre for Biomedical Engineering which is one of the oldest centres in the country.
For addressing COVID-19, we are looking at it from the point of prevention. We have come up with masks, PPEs or the low cost detection kits or say herbal treatment. The scientific analysis of the medicines, like Ashwagandha or herbal tea to treat COVID have been done.
All the faculty members were initially funded internally for COVID-19-related projects. At that time, no one was prepared and we cannot tell the faculty to get funding from outside. We earmarked some funds from the internal resources so that the faculty could start their work, we kept labs open, and then we allowed students who are willing to stay back. So, we funded 20 such groups to work on COVID and after about three months, the results started coming in.
We have a dozen projects which have resulted in products.
Q. How are you preparing IIT Delhi to respond to such crises in the future?
A. For that, we have started another research vertical. We have 'grand challenge' kind of projects. We announce a 'grand challenge' for the faculty and they form teams to solve these grand challenge problems.
Another project that we funded internally was to tackle the locust attack. We now have two groups working on that problem. Some of this will have technologies as a solution. Similarly, we are working on air quality in Delhi.
Some of the projects consist of converting waste to wealth. They are all working with the industries and the Delhi Government
Q. How is this strategy different from what has existed for six decades?
A. In the last five years, we have done very well if you just look at the numbers. Our research funding used to be Rs 470 to 480 crore for five years. Now we are getting research projects valued at Rs 400 crore every year for the last two years. Our research funding has increased four-fold.
In 2016 we were filing 10-15 patents. Now we are filing 150 patents in a year. The start-ups we were incubating were in single digits. Now we are incubating 30-40 start-ups every year.
We were not even bothered about alumni earlier but now we are generating Rs 30 to 40 crore from alumni. There is a magnitude of improvement and growth.
The question was how to sustain this growth? The strategy document defines what further steps we need to take so that the momentum will continue. We want to have more and more structured programs so that the growth will continue.
Also Read:
Write to us at news@careers360.com
Stay updated with latest Education News
More From Pritha Roy Choudhury