Study In India: Top reasons to study in India
Study In India: Top reasons to study in India
Here's a look at some of the reasons that make India a good higher education destination for international students...

NEW DELHI, SEPTEMBER 11: India, with a rich legacy of imparting knowledge for thousands of years, diverse cultures and widespread advances in science and technology, offers a range of options for international students. It is also one of the cheapest destinations for higher education around the world. What are the other reasons that make it an attractive destination for international students?
Cost of education
The cost of education in India is nearly one-fourth when compared to the same in countries like the USA, Australia and also European destinations. The average annual tuition fee in India is around $600, while it is nearly $24,000 in USA and Australia; it is close to $20,000 in the United Kingdom.
Scholarships
The government of India offers a range of scholarships to foreign students through tie-ups with other countries and private universities. Students from African, Asian and Latin American countries are eligible for scholarships under General Cultural Scholarship Scheme which are annually awarded to students willing to pursue undergraduate, postgraduate and research-oriented courses in India. Some other popular scholarships are Commonwealth Fellowship Plan, Reciprocal Scholarships Scheme, Cultural Exchange Programme and those offered by the Indian Council for Cultural Relations.
Cost of living
Living in a foreign country for a considerable period requires a sizeable amount of money, which can be daunting to many. But in India, the cost of living is way lower compared to popular education hubs such as the US, UK, Australia, Europe and even some of the Asian destinations.
Popular programmes
The Indian education system offers students an array of courses in various fields, including Engineering, Management, Medicine and the Arts. Programmes like B.Tech, MBBS, BBA, B.Com attract a majority of international students.
Student-friendly cities
India is home to over 400 cities that offer high-quality education. Each city has its own unique characteristics relating to traditions, cultures and values. Bengaluru, Delhi, Chennai, Hyderabad, Pune and Mumbai lead the list of top student-friendly cities. These cities home to leading institutions are pocket-friendly and also safe for students.
Diverse cultures
A majority of universities are residential, which means students can reside in a secure and close-knit environment. Being a multicultural and multi-ethnic country, India offers them ample opportunities to interact with diverse groups of students. There are 22 official languages, including Hindi, Bengali, Tamil, Telugu, Marathi and Punjabi, among others. This cultural milieu is something which the foreign students will not find elsewhere in the world.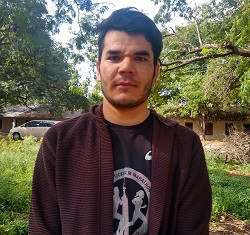 Asif Khatibi, BBA student from Afghanistan, Osmania University says, "I chose to study in India as here security is much better than in my country and I have been here for nearly two years now and it feels like another home to me. I came to study in India through ICCR programme, but even otherwise, I would have chosen to come to India for my higher studies."
Stay updated with latest Education News