STUDY IN INDIA: University of Mysore- Mecca for foreign students
STUDY IN INDIA: University of Mysore- Mecca for foreign students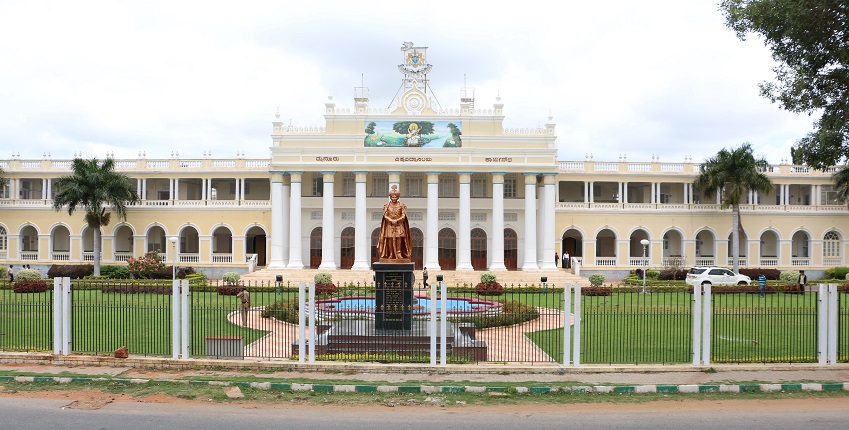 One of the oldest universities, the University of Mysore, has seen a steady rise in enrolment of foreign students. What is that makes it the haven for foreign students?

NEW DELHI, SEPTEMBER 26: Karnataka has the highest number of international students with many universities offering a variety of programmes. One of the leading institutions in the state that tops the chart is University of Mysore (UoM), established in 1916 during the reign of the Maharaja of Mysore, Nalvadi Krishnaraja Wodeyar (1884-1940).
The genesis of UoM stems from a five-year-long analysis of higher education across the globe. The mission of the university, as laid down in the 1916 regulations, aims at 'promoting teaching and research in conventional and traditional domains of Arts, Humanities, Pure and Applied Sciences and Professional disciplines', not just in India but across the globe.

The numbers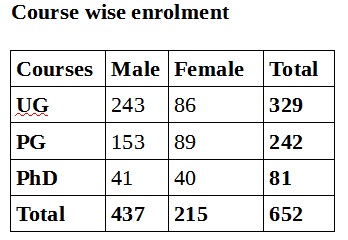 As many as 652 students from 62 countries pursue higher studies at UoM. The students mostly come from the USA, Tibet, China, South Korea, Vietnam, South Africa, Iran, Jordan, Myanmar,Thailand, Indonesia, and several other South Asian and African nations. Besides, the university is also supporting research work of a number of visiting scholars under the Full Bright Nehru Fellowships programme between the USA and India. Many other researchers under UGC sponsored visiting fellowships also study at the university.
Single window for resolving problems
Established in 1998 as an independent unit, the International Center functions as a 'single window' that coordinates all the international affairs of the university. The International Center works in close collaboration with postgraduate departments and colleges affiliated to the University of Mysore and other academic and research institutions, which have linkages with it.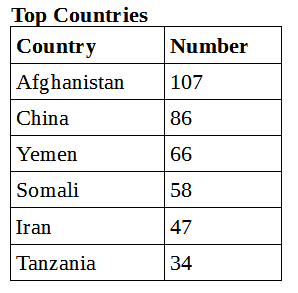 The International Center provides appropriate support services to international faculty, researchers and students in such matters as eligibility assessment, admission, obtaining visa, residential permit, placements, establishing linkages with appropriate institutions, finding suitable accommodation for newcomers and helping them to connect with fellow citizens of Mysore.The centre functions as a liaison between the University of Mysore and students, colleges and embassies and consulates, Ministry of Human Resource Development and the Indian Council for Cultural Relations (ICCR), police and central and state intelligence departments.
Interview: Prof. G. R. Janardhana, Director, International Center University of Mysore
Q. Why do foreign students come to Mysore University?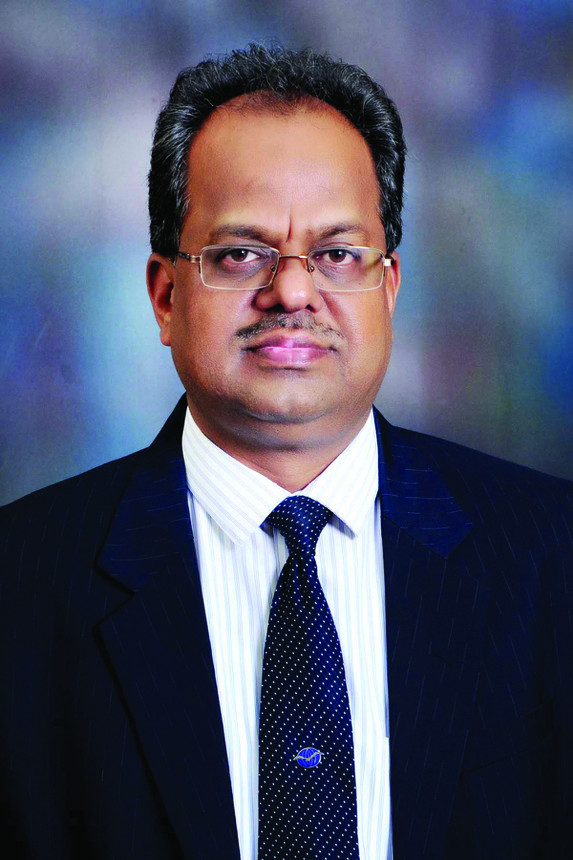 A. Mysuru is like the modern birthplace of Yoga. Sri Krishanmacharya and his students Pattabhi Jois and BKS Iyengar played a pivotal role in spreading the light of yoga globally and so also being one of the six oldest universities in India and first in the princely state of Karnataka, the University of Mysore is attracting a large number of foreign students. Another advantage is that Mysore city is clean and environment-friendly. It is also known as the City of Palaces with rich cultural heritage. Besides the global tag, the university's serene and green campus, student-friendly auditorium, and infrastructure like cafeteria, banking services, transport services, Centre for Information and Science and Technology, Centre for Proficiency Development and Placement Service (CPDPS) etc. work in our favour. Most importantly, our skill and research-oriented international standard programs offering Certificate, Diploma, Graduate, Postgraduate, M.Phil and PhD are important reasons why students find our programs attractive.
Q. What all courses are popular among international students?
A. The distinct strength of the university lies in providing quality education with a focus on Fine Arts, Humanities, Languages, Law, Physical Education, Pure and Applied Sciences, Education and Social Sciences. Most of the postgraduate departments are of international repute and known for excellence in research.The most popular programs include BBA, BCA, B. Com, BA and Master Degree programs such as MBA, MCA. M.Sc., IT, M.Com. There are many international students pursuing Doctoral programs. Recently, many foreign students are getting attracted towards specialized programs. Besides, the School of Architecture and Planning is also attracting students for M. Tech. in Architecture and M.Tech. in Urban and Regional Planning. The university has also signed an MoU with Huanghuai University, China, especially for B.Tech and M.S. programs in computer science under 2+2 twinning program.
Q. What steps have your university taken to attract foreign students?
A. It is the reputation of the university and its academic programs blended with research and extension activities that are helping the university to attract foreign students. We are not making a specific effort to attract them.
Q. Does UoM offer special scholarships?
A. The university is not offering any fellowships or scholarships. However, the majority of our students are fellowship holders from the Indian Council for Cultural Relations (ICCR), Govt. of India. The UGC also offers roughly 20 post-doctoral fellowship to foreign students. Many foreign scholars also visit the university under UGC-Cultural Exchange Program and India-US Full Bright Scholarships.
Q. Are you helping foreign students in getting placements?
A. For foreign students, placement opportunities in the university and govt. sponsored schemes are very few but they do get placements and research opportunities in international companies/organizations.
Q. Safety seems to be a major concern for foreign students.What does your university do in this regard?
A. Yes, it is true, but Mysore is a cosmopolitan city and people are very friendly and treat every foreign student with respect. International students do have many cultural issues outside the campus. These are related to clothing, dressing, eating, personal behaviour, gender issues etc. The International Center (IC) organizes orientation program every year for all the foreign students at the beginning of the academic year to orient them on these issues and ways to mitigate them.
Q. What are your plans to increase the number of foreign students on your campus, particularly under the 'Study in India' programme?
A. Our alumni are the brand ambassadors for the university and the members of the Federation of International Students Association, Mysore (FISA-M), are also doing an excellent job for spreading the message of the university.
The university is making all efforts to reduce the tuition and other fees to make it competitive enough and affordable.The IC has put in place certain systems, which could well be termed 'best practices' such as conducting orientation programmes for freshers, hosting international cultural evenings in different locations in the university and at other cultural forums in the city.
We also conduct specially-designed courses in Asian and European languages and performing arts in collaboration with university departments.
Stay updated with latest Education News