NEET 2020 and JEE Main postponement likely; NTA Panel may announce new dates in August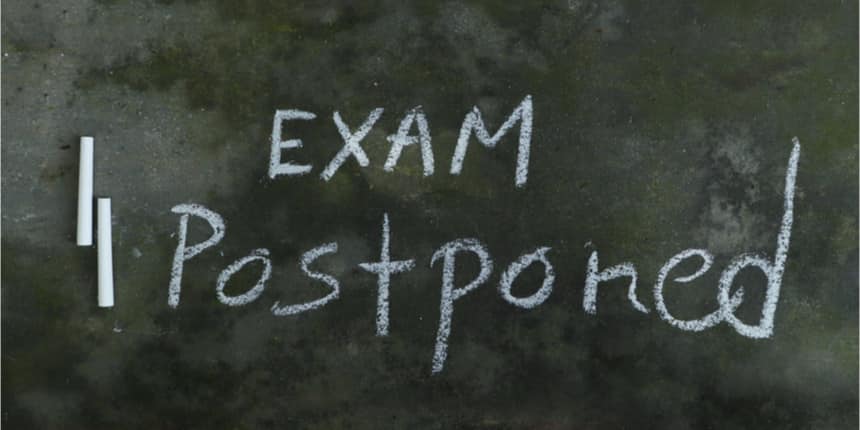 NEW DELHI: The HRD minister had announced today that the NTA panel will be meeting tomorrow to deliberate on the conduct of JEE Main 2020 from July 18 to 23 and NEET on July 26. This is not just on account of the hue and cry raised by students and parents to postpone the exams but also on account of the rapidly rising cases of COVID-19.
Not just Indian students but students abroad wishing to appear for NEET 2020 have also been actively canvassing for a postponement as they have no means of writing the exam. There are no exam centres abroad and with the prevailing travel restrictions, these students cannot even travel to India. So, the big questions that will be deliberated tomorrow at the NTA meet are, "Will JEE Main 2020 July be postponed" and "Should NEET be postponed too?"
Academicians, educators and also senior officials are of the opinion that NEET JEE Main exams are most likely to be postponed. There are many reasons for this to come true. The increasing COVID positive cases being one reason, the other being the assurance of a safe conduct of the exam in all respects. This is the hardest condition to fulfill.
Holding JEE Main 2020 from July 18 to 23 and NEET on July 26 will mean safety guards in all exam centres. This includes not just problems of social distancing and other norms but also the means to travel to the JEE Main exam centres. Since NTA has not announced more exam centres, social distancing may be a big challenge. With public travel not yet available and lockdown extended in many states to July 31, the question of conducting JEE Main July seems remote as does NEET 2020.
While the HRD minster's tweet does seem to offer a ray of hope, students are not resting till they get an official confirmation of the same on www.jeemain.nic.in which is the official website of JEE Main 2020. The same can be said about NEET 2020 and students have increased their voices on twitter and social media with demands of #PostponeNEETandJEE, #healthoverjeeneet, #StudentsLivesMatter, #postponeneet and such.
Thus, it is most likely that the JEE Main and NEET 2020 latest news tomorrow will be that of postponement and that the new dates will be announced in August.
Also read
JEE Main and NEET 2020: NTA to make recommendations on exam dates, says HRD Minister
HRD panel to review situation for conduct of NEET, JEE: Minister
NEET 2020: Plea in SC seeking test centres overseas or exam postponement
NTA tells HC no online NEET 2020; no exam centres abroad: reports


Stay updated with latest Education News
More From Team Careers360