AFCAT 2021: Avoid these 5 mistakes on exam day
AFCAT 2021: Avoid these 5 mistakes on exam day
AFCAT 2021 is scheduled to be conducted on February 20 to 22 in online mode. Check mistakes you need to avoid.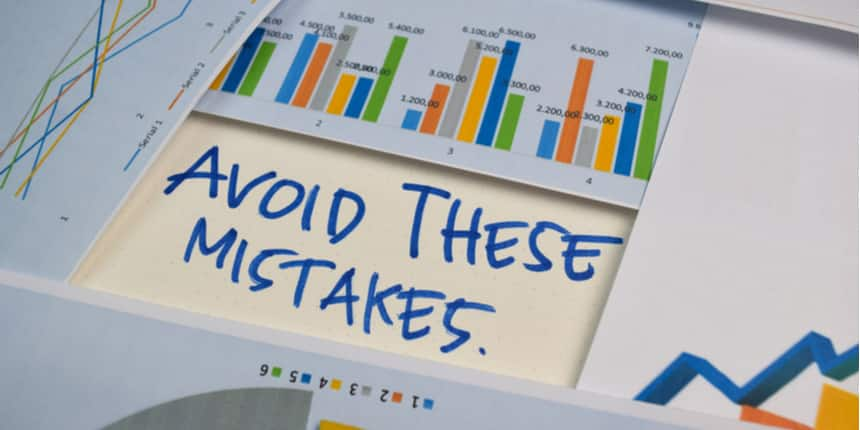 NEW DELHI: Candidates often make mistakes due to nervousness, poor time management which may affect their marks. It is important to keep all the belongings regarding AFCAT 2021 exam ready beforehand to avoid any trouble, The Indian Air Force will conduct Air Force Common Admission Test (AFCAT) on February 20, 21 and 22 in online mode. Candidates must download the AFCAT admit card 2021 a day before exam. Check others important points that need to be avoided on the AFCAT 2021 exam day.
Don't be late
Reach at least 90 minutes before the beginning of the examination as it is strictly stated in the AFCAT 2021 admit card that 'Latecomers are not permitted.' If your AFCAT 2021 exam centre is in another city, get an idea of the location and other conveniences one day before the examination.
Carry important documents
It will be easier if you assemble all important documents such as AFCAT admit card 2021, photo identity proof, passport size photograph and all other significant documents a day before the AFCAT 2021 exam. .In order to avoid any discrepancy, carry an extra print out of AFCAT 2021 admit card
Carry COVID-19 essentials
The exam authority clearly mentioned what needs to be carried as AFCAT COVID-19 essentials to lower the risk of getting affected with coronavirus pandemic. Assemble all the essentials such as mask, gloves, transparent water bottle, personal hand sanitizer and follow the rules of social distancing.
Attempt easy Questions first
Try to attempt easy questions on a priority basis, it will save time. Don't get stuck with difficult questions. It will take time and you will not be able to try other questions. Try to be precise while answering to avoid the negative marking.
Don't Hurry while reading question paper
Read the questions carefully before answering. Don't read in a hurry. this might give you stress if you find any difficult one.
Write to us at news@careers360.com
Join our Telegram Channel for more information related to preparation tips and government recruitment exams.