AIIMS admit card to release on May 15, 2019 for MBBS @aiimsexams.org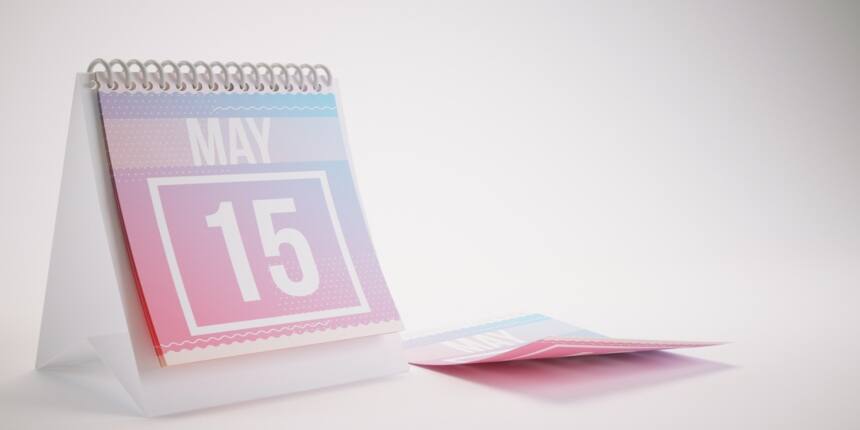 Radhika
|
May 8, 2019 - 9:48 a.m. IST
AIIMS MBBS 2020 Online Preparation
Get Access to AI based coaching with Video Lectures, Mock Test, Sample Paper, and Prep Booster
NEW DELHI, May 7: All India Institute of Medical Sciences (AIIMS), Delhi will release the admit card on May 15, 2019, for all the registered candidates in online mode. Candidates who successfully submitted the application form will be able to download the admit card from the official website aiimsexams.org by entering their registration ID, password and Captcha code provided on the screen. It is essential to carry the AIIMS admit card in order to gain entry into the examination hall. Candidates need to carry a valid ID proof, a passport size photograph along with the admit card. As per the PAAR facility, aspirants were required to go through a dual application procedure. The application procedure for AIIMS entrance exam ended on March 25, 2019. The entrance exam for AIIMS is scheduled to be conducted on May 25 and 26 in 151 cities across the country. The entrance exam will be conducted for approximately 1200 seats offered n 15 AIIMS in India.
Things to avoid
AIIMS entrance exam is considered to be the toughest medical entrance examination. It goes without saying that the rules for such an exam will be strict. Thus, it is advisable that candidates do not carry any barred items along with the admit card to the exam hall. Following is the list of barred items which a candidate must avoid :
Avoid taking a pen, pencil or a paper to the exam hall. All items needed by the aspirant will be provided at the exam hall.

Electronic devices like phone, wristwatch, calculator, etc are prohibited in the examination hall.

Avoid wearing any kind of ornament, scarf, thick goggles, headband, hair clip, etc
AIIMS exam pattern
Exam pattern of AIIMS entrance exam acquaints the candidate with the structure of the exam which can be helpful for the aspirants to construct an exam strategy. Candidates can check the exam pattern in the table below.
Events

Details

Exam mode

Computer-based mode

Number of sessions

4 session – two on May 25 and two on May 26, 2019

Session timings

Morning session – 09:00 am to 12:30 pm

Evening session – 03:00 pm to 06:30 pm

Allocation of session

Random

Medium of exam

English and Hindi options (as per the preferences of aspirant)

Total questions

200

Type of questions

Objective type - Multiple Choice Questions (MCQs) and Reason Assertion

Time allotted

3 hours 30 minutes

Marking scheme

+1 mark for every correct attempt

-1/3 mark for a wrong attempt

0 mark for unanswered questions

Syllabus

CBSE syllabus taught in Class 10+2 and common syllabus notified by the Medical Council of India (MCI)
Stay updated with latest Education News