AILET 2020: Students complain about technical issues at exam centers
AILET 2020: Students complain about technical issues at exam centers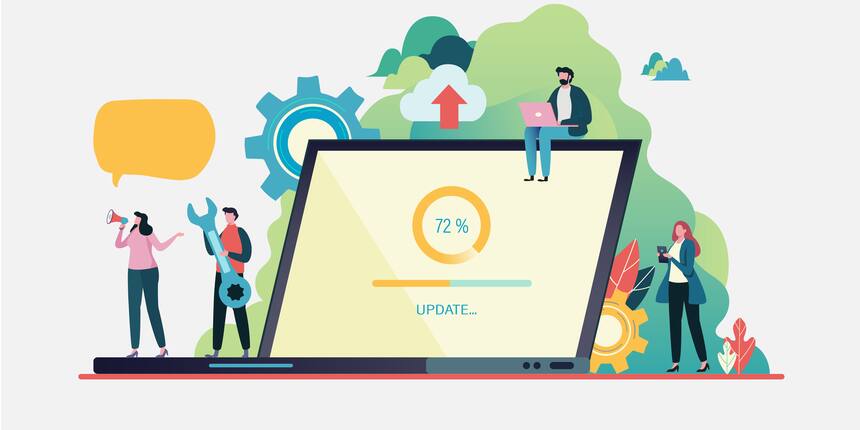 NEW DELHI: National Testing Agency (NTA) has conducted AILET 2020 today at more than 100 exam centres. However, reports have emerged that in some of the exam centres of AILET candidates faced technical issues in the computers resulting in the delayed start. National Law University, Delhi which has assigned the conduct of AILET to NTA, is already facing criticism over shortage of exam centres even in the big cities.
Update:  UPES LL.B. (5 Years integrated programme) Applications Open. Apply Here
In one of the AILET test centre at Rajiv Colony, Delhi, the exam has been postponed due to technical difficulties in the server. Over 100 students waiting outside to appear in the AILET 2020 were later asked to leave.
Several students took to twitter to raise the matter and reported the test centre conditions.
Pratik, a twitter user complained about the test centre conditions at Rajiv Colony, Delhi where students were asked to leave due to technical issues in the computers.
@ZeeNewsEnglish @PMOIndia @DG_NTA @_DigitalIndia @PrakashJavdekar @ZeeNews
Sir we are still waiting for our exam to be conducted,Timing was 11 am 26/09/2020
And the test centre of ailet
Just asked us to leave
The batch of 124 student are still standing before the test centre pic.twitter.com/kTqvxVOkLs

— Pratik (@Pratik31808455) September 26, 2020
@DG_NTA
We are still waiting for our paper to be conducted. Kindly look into the matter. pic.twitter.com/StqjxmOVdQ

— Pratik (@Pratik31808455) September 26, 2020
A twitter user with the name "Pocketdiary" shared a detailed account of the test centre at Krishna digital solution Rajeev Colony sector A5 Narela Delhi. As per the user, the AILET was a disaster as many computers were showing error and students couldn't log in for the test.
AILET2020 conducted at krishna digital solution rajeev colony sector A5 Narela delhi* was a complete disaster. National Testing Agency should be more strict while choosing test centres. Who will take responsibility for what happened today ? @barandbench @LiveLawIndia

— pocketdiary (@katararedeem) September 26, 2020
After a lot of cries & noise from kids inside and parents outside. The police was called. We were letgo after taking attendance.
The centre claimed that it's the National Test Agency fault. #AILET2020 and that they will cancel the exam for all the 250+ students at that centre.

— pocketdiary (@katararedeem) September 26, 2020
Yogesh Rawal complained about the server glitches and pathetic internet speed.
Server glitches and pathetic internet speed made it worse for students and finally exam was cancelled. Such a worst day for students who had travelled to 100s of KM just to give the exam. #AILET2020 #NLUDelhi @DG_NTA @CCGNLUD (2/2)

— Yogesh Rawal (@littleG33K) September 26, 2020
The NTA and NLU Delhi are yet to respond to the complaints of the candidates. Note that, in a similar case, National Law School Banglore gave a re-test option to the candidates who complained about technical issues in National Law Aptitude Test (NLAT). Meanwhile, the AILET answer key is also likely to be released today.
Also, read;
Write to us at news@careers360.com