'IT-fying mechanical engineering': IIT Bombay professor on changes in BTech ME
'IT-fying mechanical engineering': IIT Bombay professor on changes in BTech ME
The BTech in mechanical engineering curriculum is up for revision; it will have more interdisciplinary and IT components.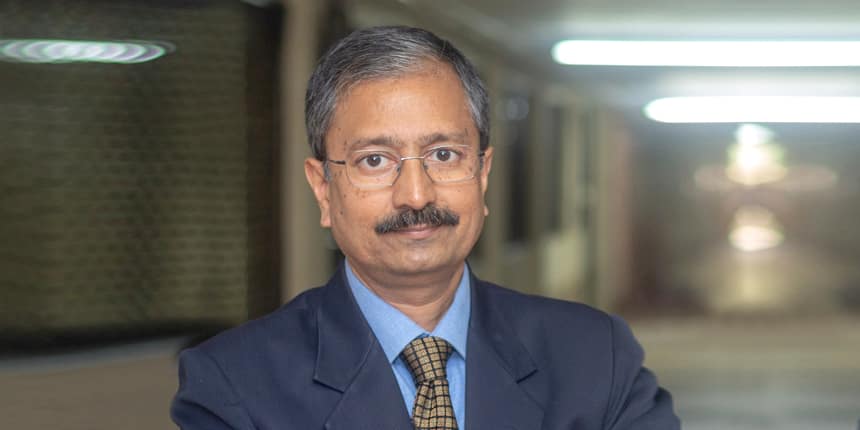 NEW DELHI: What is taught in the undergraduate and how in the undergraduate mechanical engineering programme is set to change.
In the winter of 2021, the technical education regulator, All India Council for Technical Education (AICTE), formed a committee to revise undergraduate BTech model curriculum for mechanical engineering courses taught in India's engineering colleges. The final draft of the curriculum was submitted to AICTE in September 2022, and is currently in the process of being approved. It is expected to be implemented from next year.
B Ravi, institute chair professor of mechanical engineering and former head of School of Entrepreneurship, Indian Institute of Technology (IIT) Bombay chaired the revision committee. He spoke to Careers360 about the inputs from experts, redesigning the existing syllabus and the introduction of new, interdisciplinary courses – design thinking, mechatronics, entrepreneurship and others. Edited excerpts below.
Q. Who were the members of the committee?
The curriculum revision committee included representation from leading engineering institutes, government research and development labs and manufacturing industry. Core members included: GK Ananthasuresh, dean, mechanical sciences division, Indian Institute of Science (IISc) Bangalore; PVM Rao, head, department of design and dean, alumni relations, IIT Delhi; and Nagahanumaiah, director, Central Manufacturing Technology Institute (CMTI) Bengaluru.
Co-opted members included AM Kuthe, Visvesvaraya National Institute Of Technology (VNIT) Nagpur; Bajirao Gawali, Walchand College of Engineering, Sangli; KV Gangadharan, National Institute of Technology (NIT) Surathkal; and U Chandrasekhar, Wipro3D, Bengaluru.
Additional inputs came from eminent participants of two brainstorming meetings - 'Future of Mechanical Engineering' organized by Indian Institute of Science (IISc) Bangalore on July 10, 2021, and Mechanical Engineering Education Leadership Summit organized by the American Society of Mechanical Engineers (ASME) India Chapter on March 10, 2022.
Also Read | India has 2,273 scholars in Stanford list of top scientists; China has nearly 8,000
Q. What are the major differences between the new and old curricula?
The revised model curriculum takes into cognizance the prevailing and emerging requirements of the industry as well as alternate career pathways. Given the rising importance of electronics, information and communication technology in all aspects of life, the relevant courses have been introduced or strengthened.
Students are provided greater flexibility in electives based on their career aspirations. They can suitably orient themselves toward academics, research, innovation, industry, entrepreneurship or other directions.
The revised model curriculum is aligned with the new National Education Policy (NEP 2020), which promotes holistic, experiential and inter-disciplinary education. Hands-on learning, lab experiments and case studies from local industry have been emphasised.
Q. What major subjects or topics have been added or removed from the BTech mechanical engineering curriculum?
Several new or significantly-modified courses have been brought into the new curriculum to inculcate creativity, experiential learning, exposure to advanced technologies and entrepreneurial mindset.
New courses include design thinking and idea lab; mechatronics, robotics and control; computer-aided design and analysis; manufacturing automation; and product innovation and entrepreneurship.
To make way for the new courses, some of the conventional courses have been pruned or combined, while ensuring that all critical topics required by modern mechanical engineers are retained.
Q. What interdisciplinary topics have been added?
Basic science courses like biology for engineers and environmental science, and engineering science courses like basic electrical engineering; basic electronics engineering and programming for problem solving in the first three semesters lay a good foundation for interdisciplinary courses, which are offered as electives in subsequent semesters.
Also Read | Engineering for Medicine: IITs focus on medtech in pandemic side-effect
These include 'technology group' electives like renewable energy engineering and design for manufacturing and assembly; and 'industry sector group' electives like biomedical engineering and food technology. The list of these courses and their syllabi can be modified by various universities and institutes based on their core strengths and local demand.
Q. With the decreasing demand of mechanical engineering courses across engineering colleges, mechanical engineering graduates are losing jobs to automation. How will the new curriculum help graduates stay industry-relevant?
There is a gradual shift in the career pathways for mechanical engineers – from traditional manufacturing shop-floors to product innovation, lifecycle engineering, multi-physics simulation, advanced hybrid manufacturing, real-time process monitoring and optimisation. There is an increasing need for such engineers in new verticals such as e-vehicles, drones and medical devices.
This requires interdisciplinary engineers, especially those with a mechanical background coupled with electronics and software. This has been addressed by 'ITifying' the mechanical engineering curriculum by introducing relevant topics and courses.
Q. Data analytics and machine learning has taken over most streams in engineering education. How will the new curriculum ensure relevance of mechanical engineering education in the long-term?
Data analytics and machine learning, along with other information technologies such as computer-aided design (CAD), augmented/virtual reality (AR/VR) and internet of things (IoT) are powerful tools. These can enhance the efficiency and efficacy of all major activities in product lifecycle including design, manufacturing and supply. These have been included as topics in appropriate courses in the new curriculum.
Mechanical engineering involves scientific analysis, problem-solving and knowledge integration using appropriate tools to model, design, produce and maintain products or systems containing mechanical elements to meet the desired requirements. Clearly, this requires four types of courses – science (theory and analysis), technology (tools and techniques), engineering (product and process development) and practice (real-life application).
Also Read | '21st century is for biology': Why many engineers build careers in life sciences
The new curriculum balances all four types of courses. For example, practice courses include humanities, social science and management electives as well as three labs – design, thermal and fluid, and manufacturing – and three stages of an engineering project – literature review, design and analysis, and prototype and testing.
Q. What kind of job roles or industry is the curriculum catering to?
Mechanical engineering is critical for economic, strategic and social development of the nation. From a student's perspective, the new curriculum provides enough opportunity and flexibility to identify and pursue a career path of their choice.
For example, students interested in academic or research careers can focus on science-oriented courses and electives. Those interested in regular industry jobs can take relevant technology electives and industry internships. New courses such as product innovation and entrepreneurship along with a well-planned engineering project allow students to explore technology ventures.
Q. When and how will the mechanical engineering curriculum be implemented?
As mentioned earlier, the revised model curriculum of mechanical engineering has been submitted to AICTE. Similar committees were appointed to evolve model curricula for other branches of engineering. All these are in the process of approval, followed by sharing, and are likely to be adopted by various institutes from the academic year 2023. Each university or institute can tweak the curriculum to match their own core competences and industry requirements. Various IITs and NITs review and revise their curricula once every few years, and can use AICTE's model as a starting point of reference.
---
Follow us for the latest education news on colleges and universities, admission, courses, exams, schools, research, NEP and education policies and more..
To get in touch, write to us at news@careers360.com.
More From Sheena Sachdeva