CA Foundation 2021: Tips and tricks to follow during the examination
CA Foundation 2021: Tips and tricks to follow during the examination
Candidates who will appear in CA Foundation exam must check the last minute tips and tricks which they should follow while solving the questions.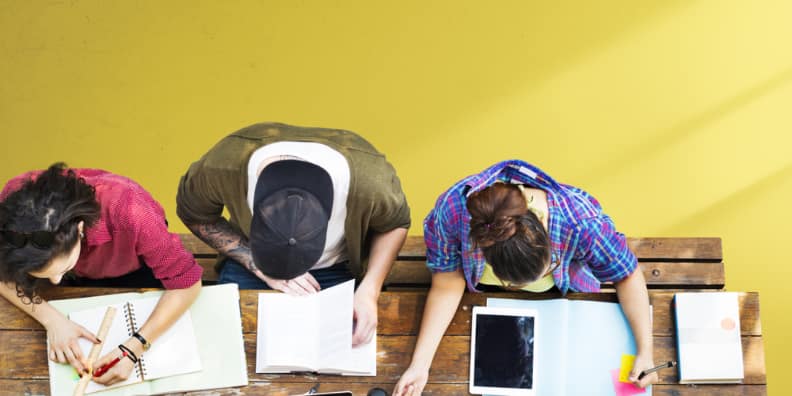 NEW DELHI: The Institute of Chartered Accountants of India (ICAI) will commence the CA Foundation 2021 exams from July 24 till July 31, 2021, in online mode. The CA Foundation exam will be conducted at various exam centres throughout the country. It is vital for all candidates to be aware of the tips and tricks to be followed during the exam to avoid panicking.
Recommended: Download Free Important E-Books Releated to ICAI Exam Preparation. Click Here
Even after a better preparation strategy, many candidates tend to make mistakes amid agitation and excitability on the exam day. It is likely to feel nervous for candidates appearing in CA Foundation exam during COVID-19 crisis.
Mistakes to avoid during CA Foundation exam
Getting Stuck on Tricky Question - Spending more than the required time on any question will lead your result in the wrong direction. Hence, candidates are advised to move towards solving the next question if any particular question seems out of the league.

Losing Patience While Reading CLAT Question Paper - Candidates must go to the CA Foundation exam centre will a relaxed mind. Do not haste while reading out the questions. Try to understand the question and look for the alternatives given for answer. Be calm and composed while reading the question paper.

Avoid Curiosity of Knowing - Discussing anything with fellow candidates in the exam hall will be considered a rule violation. Hence, candidates must focus on their own computer screens while solving the questions. Do not try to talk or make friends with anyone inside the exam hall.

Carry Important Documents - Candidates must download the CA Foundation admit card and bring a hard copy of the same to their exam centre. The admit is an important document without which entry of any candidate will not be allowed.

Understand Time Policy - As per the paper pattern of CA Foundation, the exam will have 100 multiple choice questions in each paper. These questions are to be solved within a specific time limit. Paper 1 and 2 will be three hours long; while paper 3 and 4 will be two hours long only. Hence, do not devote much time to a single question.
Apart from these, all candidates must cover their faces with face masks and carry their own transparent water bottles and hand sanitisers.
Write to us at news@careers360.com.