CBSE to teachers: 'Make the quarantine productive'
CBSE to teachers: 'Make the quarantine productive'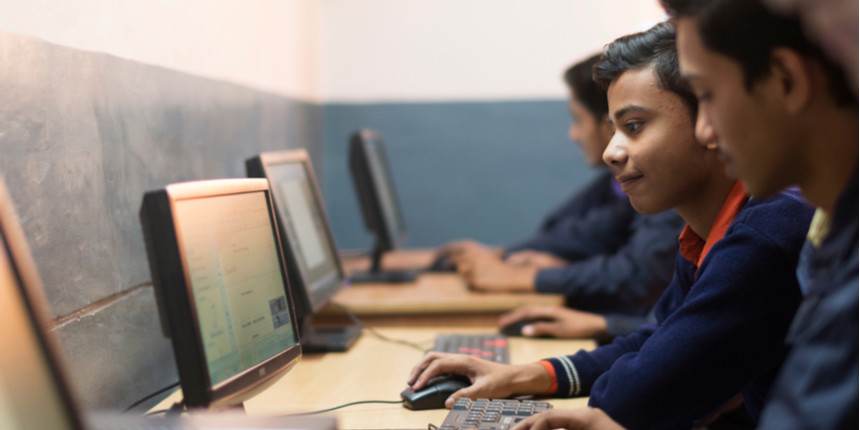 NEW DELHI: The Central Board of Secondary Education, or CBSE,has issued a circular asking teachers to make the period of quarantine productive. It contains instructions on making time-tables, using online tools, e-learning facilities and videos.
It also tells teachers to be "more humane" because classroom interaction is not possible during the 21-day nationwide lockdown in effect to curb spread of Covid-19. Most teachers are either working from home or on break.
The CBSE has advised constructive and positive utilization of the time available at home by undertaking different activities and making the best possible use of technology.
In a letter to them, Joseph Emmanuel, Director (Academics), CBSE said: "In the wake of Covid-19 Pandemic, we are staying and working from our homes, in order to be safe ourselves and to contribute our part in keeping the country safe too. The Department of School Education and Literacy, MHRD, Govt. of India has directed to work from home and we must ensure that, while at the same time as responsible educationists, we need to be positively constructive too. We may utilise this period for undertaking different activities, making the best possible use of technology."
Planning for the whole Session/Year
Giving specific instructions, CBSE has asked teachers to prepare the curriculum for the next year along with planning student and teacher-enrichment activities.
It has asked teachers to prepare and define the learning outcomes for different subjects and classes and map them to the curriculum. This can be followed by developing assessment activities for all learning outcomes.
The CBSE has suggested that teachers prepare the 'Annual Scholastic and Co-Scholastic Curriculum Plan (ACP)' by integrating "student enrichment activities initiated by the Board and different Ministries of Govt. of India, such as, Swachhata related activities, Celebration of Ek Bharat Shrestha Bharat, Heritage Quiz, Eco Clubs, SEWA Project, Reading Challenge, etc."
It also suggests designing and integrating art and sports activities keeping in mind the children with special needs (CWSN).
'More humane'
The CBSE further instructs the teachers to prepare the 'Student Enrichment Activities' using "tutorials and video lectures on different topics that may be recorded and uploaded on YouTube or schools' Facebook page or WhatsApp group."
The circular contains guidance on making the content lucid and attractive through visual appeals as the "students will not be able to ask a quick question in real time as they would not be in a real classroom". The teachers will make online formative assessments and self-assessment activities to track the learning and progress of the students. The teachers can help the students manage their time through making study time-tables and self-learning techniques.
The teachers may also seek the help of parents to suggest learning activities or tips to impact the learning curve more effectively.
CBSE also advises, "To compensate the distance, teachers may make their assignments more humane by ending them with phrases like, "If you have any questions please remember I am here to help. Reach out to me from 9:00 AM to 12:00 AM Monday to Friday so that I can support your success. Or write in Q&A forum."
Teacher Enrichment Activities
Teachers, on their part, have to keep themselves updated by "reading books, using online training platforms like SWAYAM, or watching relevant videos, documentaries etc., or joining online groups of teachers which share best practices." CBSE advises teachers to share the best practices adopted by them in effectively teaching the students in online mode to make the learning process constructive for everyone.
Also read:
Write to us at news@careers360.com.
Stay updated with latest Education News
More From Team Careers360