MBA and COVID-19: The challenge of job-hunting during a pandemic
MBA and COVID-19: The challenge of job-hunting during a pandemic
NEW DELHI: In October 2020, Meghana S graduated from an MBA programme at a private institute in Bengaluru, Karnataka. But she did not get a job.
Every year, her college was visited by at least six companies for recruitment but this year, a real estate company was the only one to participate in the institution's campus placement exercise and that was even before the full force of the COVID-19 pandemic hit. Meghana was expecting to be among the 25-30 students who were recruited through campus placements every year but has now been forced to put her plans and dreams on hold.
"I had applied for a job in many online portals [but] the query mails would always ask for a minimum of two years of experience," Meghana S told Careers360. Where jobs are available, they are seldom in the domain she wants to work in.
Apart from disrupting the teaching-learning process itself COVID continues to have a severe effect on jobs, causing widespread anxiety among students graduating professional programmes in this year and the next.
Internships in jeopardy
A second-year MBA student at a Mumbai college, Anish Keshan, was working as an intern at a company when the pandemic hit India. He could work from office only for a month during his 3-month internship and the remaining two months were spent working from home. He described the two months of working from home as "useless".
"After all, communicating with a bunch of people being in physical presence and virtual presence makes a huge difference," said Keshan. "COVID-19 has totally shifted the enthusiasm of pursuing an MBA and the way one connects with other people during the entire MBA programme."
Like Meghana S, Keshan is concerned about finding employment as well. Companies still coming to campus to recruit include banks, media data and procurement firms. But Keshan said that the salaries on offer are lower than last year's and the number of positions they are recruiting for has also dropped.
Interviews online
The difficulties with the recruitment process in the pandemic have not helped.
Another MBA aspirant, Shivani Linganwar from ISB Hyderabad, described the huge network problems she faced while trying to appear for interviews from her village Yavatmal district, Maharastra. For presentations, she needed to search for a spot with better internet connectivity every time. On some occasions, she even travelled to the closest town, Mohoda despite fearing she would contract the virus by travelling.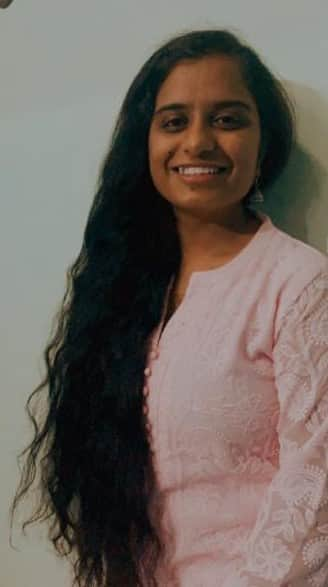 Shivani Linganwar
As companies start recruiting again with the help of virtual meetings, job seekers will have to prepare themselves for online interviews. MBA aspirants were prepared for professional communication during offline presentations and interviews.
For some MBA students, like Pulkit Lohia, studying at a private university in Guwahati, online interaction with anybody seems difficult. He believes that an MBA was more about personality development on which COVID has had a great impact.
After all, communicating with a bunch of people being in physical presence and virtual presence makes a huge difference. COVID-19 has totally shifted the enthusiasm of pursuing an MBA and the way one connects with other people during the MBA programme
Also Read:
Write to us at news@careers360.com