Coaching centres not under our purview: MHRD
Coaching centres not under our purview: MHRD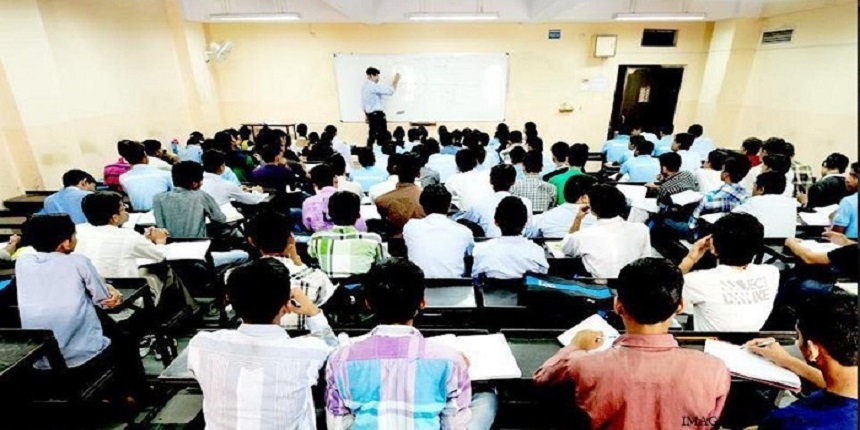 NEW DELHI: The Union Ministry of Human Resource Development (MHRD) has informed the Lok Sabha that the private coaching centres do not come under its purview. Union Minister of HRD Ramesh Pokhriyal, replying to a question on regulation of coaching centres in the country, said that his ministry has issued directions to state governments to formulate regulations in this regard.
As per a report of Global Industry Analysts, the global scope of the private tutoring market has the potential to cross $102.8 billion with the US, Europe and Asia-Pacific having almost 90 percent share in this industry. India has seen mushrooming of coaching centres in the past decade in the absence of any regulation. An ASSOCHAM report states that 87 per cent of primary school children and 95 per cent of high school students attend private coaching classes. It also states that the Indian middle class spends nearly a third of its monthly income on private tuitions.
Pokhriyal in his reply stated that private coaching centres do not come under the purview of this Ministry. This Ministry has issued directions to all State Governments to take steps for effective regulation of such centres. "However, in the interest of students, including the most disadvantaged, Government has launched Study Webs of Active Learning for Young Aspiring Minds (SWAYAM), which offers interactive course content such as video lectures, reading material, self-assessment through tests and quizzes and online discussion forum for clearing doubts for students from Class 9 to post-graduation," he said.
Last year more than 20 students were killed after a massive fire engulfed a three-storey commercial complex in Surat. Some of these students also died while trying to escape the fire when they jumped off the building, the youngest aged just four and the oldest 21. On steps taken by the government to prevent another Surat-like incident, the HRD ministry informed Parliament that that the Ministry of Home Affairs informed that Fire service is a State Subject and it is primary responsibility of the State Governments to allocate sufficient resources for strengthening and equipping Fire Services as per requirement and to take various steps required for safety of life and property of the citizens in the area of their jurisdiction from fire hazards.
Write to us at news@careers360.com.
Stay updated with latest Education News