Coronavirus fallout: Schools to promote students without exams
Coronavirus fallout: Schools to promote students without exams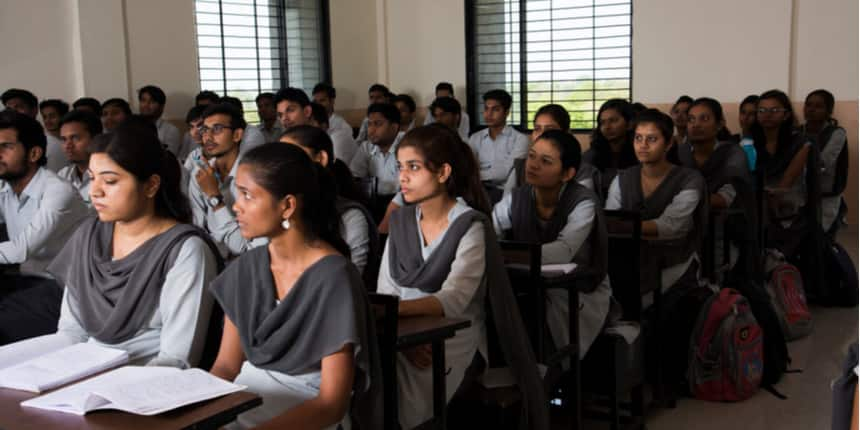 NEW DELHI: The countrywide lockdown following the coronavirus pandemic has forced many schools to promote their students without any written examination.
With the 21-day lockdown in force, many school authorities feel that it would not be feasible to conduct the annual examinations.
In the prevailing uncertain scenario, the Kendriya Vidyalaya Sangathan (KVS) and many state governments have decided to grant automatic promotion to students.
Kendriya Vidyalayas
The KVS announced on March 23 that they would promote all Class 1 to 8 students without taking written examinations.
An official told Hindustan Times, "The Kendriya Vidyalaya Sangathan (KVS) has decided that students of classes 1 to 8, whether appeared in session ending examination 2019-20 or not due to any reason, may be promoted to the next higher class and their verification of fee be done accordingly."
The Ministry of Human Resources and Development (MHRD) had ordered all educational institutions and schools, including Kendriya Vidyalayas across the country to suspend classes and exams till March 31 to ensure safety of students amidst the coronavirus outbreak.
Pune
Some schools in Pune are also exploring options to promote students without exams. Some are mulling promotions based on average scores of two unit tests and one term exam.

Times of India reported that City Pride School in Nigdi, Pune sent a message to parents of students informing that "Grade promotion decisions for all students will be based on the average scores of the previous tests conducted during the academic year. Final exams shall not be conducted for this session in order to compensate for the lost time from the academic session."

The report quoted Ashwini Kulkarni, Director, City Pride School, saying that. "there is enough panic and fear and we do not want to add exam pressure to it. So, the decision to promote students was taken so that parents are relieved."
In many non-state board schools, exams were either over or were in the middle of the process. At BVP English Medium High School, Dhankawdi, Pune, only two papers remained to be conducted for all classes when the lockdown was announced.
Under CBSE guidelines, schools have to follow a 'no detention policy till class VIII'.Facing the 21-day lockdown, some schools are thinking of calculating the average marks of the subjects which the students are still to give exam for.They are also considering online classes for students with teachers working from home.
ICSE and CBSE schools are yet to take a decision on this front.
Puducherry
In Puducherry, the government has cancelled all the examinations for students of Class 1 to Class 9.
P T Rudra Goud, Director of School Education, Puducherry said in a press release that the students will be granted "automatic promotion to the next higher class" without exams.
Goud told Press Trust of India that this announcement covers the schools adopting the state board syllabus and also the private schools.
Uttar Pradesh
In Uttar Pradesh too, students of classes one to eight in all government-run primary schools will be promoted without taking examinations.
The FirstPost reported that Renuka Kumar, Additional Chief Secretary, Education Department said, "Orders have been issued to promote all students, studying in schools run by the basic education department, of class one to eight to next classes without examination. All schools have been closed till 2 April."
Gujarat
The Gujarat government has also decided to promote students of Classes 1 to 9 and class 11 of the state board.
Gujarat government officials told NDTV that as the annual exams this year could not be conducted and students will be promoted automatically. The board exams for Class 10 and Class 12 were conducted early in March.
Ashwani Kumar, Secretary in the Chief Minister's Office, told reporters in Gandhinagar, "Since schools were asked to remain shut, the chief minister has decided to give mass promotion to students of Classes 1 to 9 and 11. This was necessary to keep the children safe."
Tamil Nadu
K Palaniswami , Chief Minister, Tamil Nadu, announced on March 25 that all the students from Class 1 to 9 will be promoted to next classes.
However, for Class 12 students, who could not appear for the exam on March 24, due to closure of schools, exams will be separately held at a date notified later, he added.
The country is currently under a complete lockdown for three weeks and all the educational institutions, cinemas, multiplexes, tourist places and corporate and government offices have been closed.Work-from-home protocol has been implemented to the extent possible and only the employees of essential services are required to report for duty.
Also read:
Write to us at news@careers360.com.
Stay updated with latest Education News
More From Team Careers360