Coronavirus: Students to sit a metre apart, wear masks for CBSE exams
Coronavirus: Students to sit a metre apart, wear masks for CBSE exams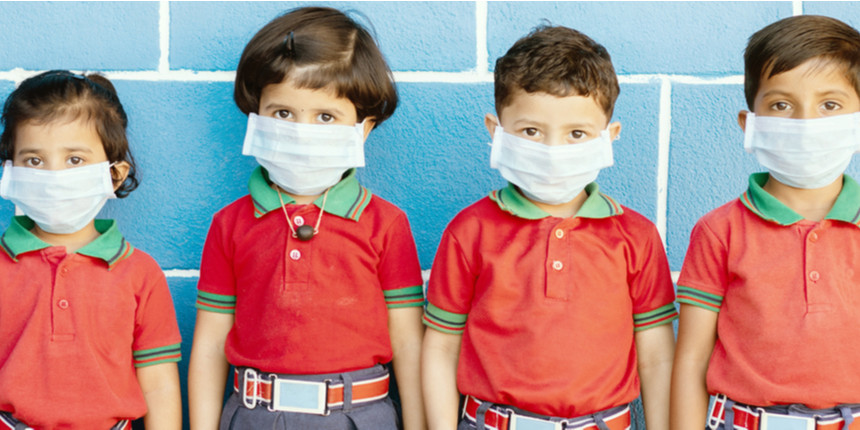 NEW DELHI: The Central Board of Secondary Education (CBSE) on Monday instructed that students be seated at a "minimum distance" of one metre from each other in the ongoing board examinations. This has been done as a preventive measure to protect students from the COVID-19 epidemic caused by novel coronavirus.
In the notice issued after the Centre's high-level meeting of ministers on March 16, the CBSE has instructed all centre superintendents of board exam centres to also provide "adequate number of face masks". In case of a shortage, CBSE has suggested improvising with "tissue paper and rubber bands".
The board examinations will end on March 24. Meanwhile, educational institutions in most states are shut till March 31 as a preventive measure.
Tweaking rules
The board has tweaked its own rules for the conduct of examinations. The CBSE guidelines require each class, or examination room, to have a maximum of 24 examinees with two invigilators. This rule has been adjusted to suit the current requirements. The board said in its notice that in case the size of the room "does not allow for this minimum distance" of one metre between candidates, they could be "split into 12 each per room" with one invigilator each.
The notice further states that in case of shortage of classrooms, other rooms such as the library, auditoriums, laboratories can be used. Assistant superintendents have been instructed to wear masks while invigilating. Ensuring these instructions are followed, especially the ones on social distancing, will be a centre superintendent's "personal responsibility".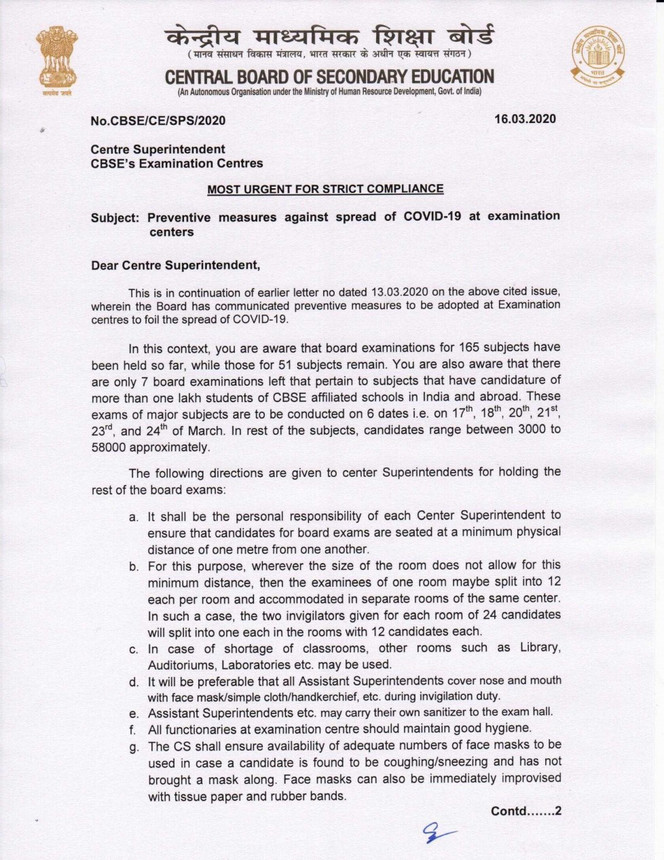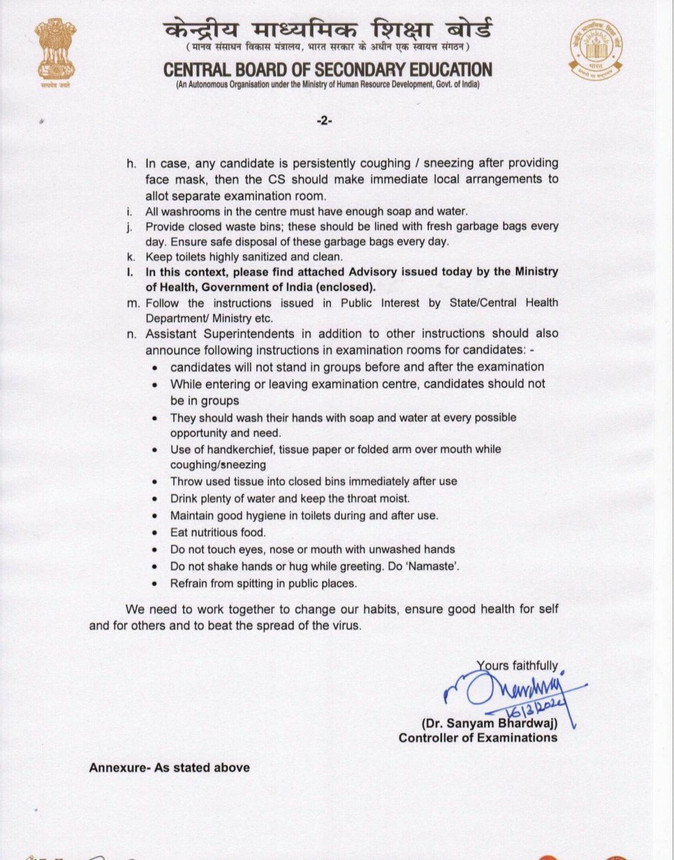 The Centre's instruction on March 16 had emphasised "social distancing" as a preventive measure against the spread of the coronavirus. By 9 am on March 18, India had 130 "active" and positive cases of coronavirus infections – not counting those already cured – and has seen three deaths. The Ministry of Health and Family Welfare is maintaining a record.
Also read:
Write to us at news@careers360.com.
Stay updated with latest Education News