Coronavirus: UGC committee to suggest post COVID-19 measures soon
Coronavirus: UGC committee to suggest post COVID-19 measures soon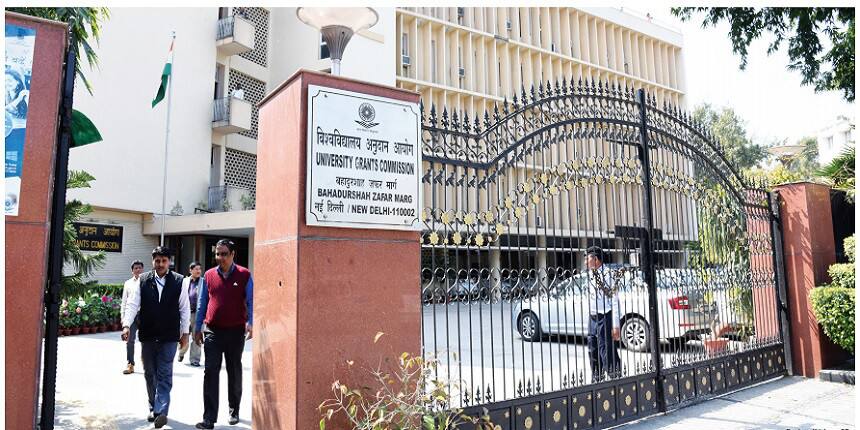 NEW DELHI:The University Grants Commission (UGC) committee formed to suggest measures to normalise the functioning in higher education institutions after the COVID-19 crisis may not submit its report on April 13.
The UGC on April 6 formed the seven-member expert committee headed by the Central University of Haryana, Vice-Chancellor, RC Kuhad to suggest measures to deal with the delay in the academic cycle due to 21-day lockdown. The lockdown, enforced to control the spreads of coronavirus, began on March 25 but institutions have begun suspending classes and clearing out campuses weeks before that.
The committee has received suggestions from all quarters. The seven-member committee which was to submit its report on April 13, is still working on formulating its final recommendations.
"We will be more clear about the situation by tomorrow, April 14 as right now nobody has any idea about the prevailing situation," a member told Careers360 asking not to be named. April 14 was originally the day the lockdown was to be lifted. However, there have been strong hints, both from the prime minister and chief ministers, that it may continue.
A complex problem

"The committee is working on the measures that can be suggested and we have to look at various aspects and also take into consideration different regions and institutions of the country," said the committee member, adding that different institutions have different challenges. "A lot of suggestions have been pouring in from different quarters and we are in the middle of the report and still working on it." He added that they are "hopeful to submit it as soon as possible".

The other members of the expert committee included the vice-chancellors of Banasthali Vidyapith, Panjab University, Shri Vaishnav Vidyapeeth Vishwavidlyala, director of Inter-University Accelerator Centre and two joint secretaries of the UGC.
Also read:
Write to us at news@careers360.com.