Delhi University: 'We are clearing 450-500 digital degrees daily'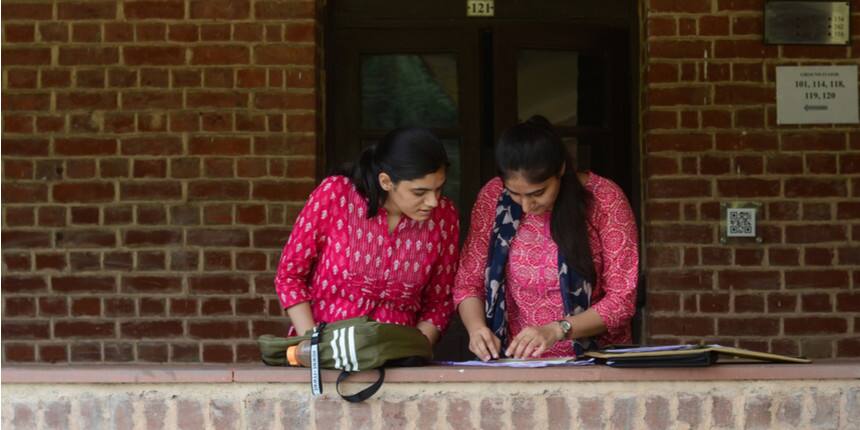 By Meghaa Gupta
Recommended: Know Your Admission Chances in DU Colleges Based on Your 12th Percentage. Click Here
NEW DELHI: Delhi University's failure to deliver degrees to its students is now the subject of a court case. The sluggish pace of issuing degrees has interrupted the plans of new graduates seeking admission in other universities for further studies. About two weeks ago, the Delhi High Court ordered DU to start issuing digital degrees. Professor DS Rawat, the officiating dean of examination at Delhi University (North Campus) spoke to Careers360 about the delay and the process for obtaining digital degrees.
Even though the High Court has asked the university to start issuing digital degrees through the portal digicerti.du.ac.in many students are yet to get them.
We started the digitisation from the last week of August to issue degrees to students who had graduated in 2017 and thereafter because these degrees had not been printed. So far, more than 32,000 students have applied for digital degrees. For each application, we need to check the documents uploaded by the student to see the urgency, and then physical verification of the academic records is done which is time-consuming. The pandemic has made our task more difficult, yet we have deployed 12 employees for this work. Hundreds of degrees have already been emailed and more are on the way.
What if a student needs their degree urgently?
If a student needs the digital degree urgently, after filling up the online form and uploading their documents they can send an email to digitaldegree@du.ac.in with 'Priority/Urgent' in the subject header. We're working to expedite the release of digital degrees for students who need them on an urgent basis to apply to foreign universities, for example. With the work force of 12 people, we are able to clear 450-500 digital degrees per day, so one can understand how much time it takes. Since we have large backlogs, its taking more time, but once the backlog is over, we will be able to issue digital degrees in time.
Students passing out after 2017 can even apply to get provisional degrees.
What about students who graduated before 2017?
As far as I know, all degrees have been issued till 2017. If a student hasn't received his/her degree, he/she would need to inquire with the college in person. If the college has the degree, they would issue it to the student directly or send it by speed post to the address registered by the student at the college. If the degree can't be found, the college has to inform the examination branch, and we will get the degree printed. Printing of degrees has started and we have already placed an order for over 14,000 degrees.
There is a lot of confusion over where students need to go for what and the documents they need. Could you please clarify?
For digital degrees, it's all online. For duplicate degrees, students can get clear directions on http://app.du.ac.in/duplicate_degree/, for advanced degrees they can visit http://app.du.ac.in/degree_conv/index.php/predegree/personal-details/login and for provisional or special degree certificates they can visit http://app.du.ac.in/special_certificate/
For duplicate/advanced/provisional degrees, students need to fill an online form, upload documents and make a payment online. They then need to print out the forms, receipt and all other documents and get these verified from the concerned colleges before submitting these to the university. They also need to keep a copy of the receipt with them, to show when they collect their certificate.
For duplicate and advanced degrees, submissions are to be made at the examination branch. For provisional degree certificates, submissions are to be made at the academic branch, which is located close to the examination branch.
Students must bear in mind that the examination branch only processes the degree requests and all physical degree certificates need to be collected from the college. However, provisional certificates are to be collected from the academic branch.
What about transcripts?
Currently, for transcripts, students need to print and fill the form available on http://exam.du.ac.in/transcript.html, make an online payment on http://fee.du.ac.in/index.php/site/login, attach self-attested copies of their marksheet for all three years, a copy of the payment receipt and a self-attested copy of an identity proof at the examination branch. At the time of submission, they can indicate the urgency.
Again, this process takes about 20 working days from the date of submission of application, but in urgent cases, we're trying to reduce this time period to a week.
Transcripts can be collected from the examination branch, and we are in the process of making is online, so that it can be sent by email as well.
Does the transcript form also ask students to attach the syllabus?
No, they no longer need to do this. We will soon update the forms.
One can find several agents online, who are providing transcript services for DU and other university students. They charge from Rs 7,000 to Rs 9,000. Your comment?
No one is authorized for such work. Our system is very transparent, so students should be careful about such fake promises. I advise students to file a complaint to the police if someone makes such false promises. The university charges 1500 rupees to provide transcripts to students who graduated more than 6 years ago and 1000 rupees for those who graduated sooner. We also offer to send the transcript to students through post. They just need to include a self-addressed envelope in the documents submitted at the examination branch.
It's very difficult to reach anyone on the landline numbers listed on the university website. If a student needs to make any urgent inquiries or has any other grievance, what should he/she do?
We are working towards creating a grievance redressal cell at the examination branch. I joined as Acting Dean Examination on 26 August and have been answering each email that comes to me. We will address this issue very soon.
After finishing the OBE examination process, we will undertake steps to address issues related to examination and queries of the students online.
Meghaa Gupta is a freelance writer on education and an author
Also read:
Write to us at news@careers360.com
Know More About
NIRF Rank
11
Rating
3.9/5
Download Brochure