'Demand for AI professionals is hitting the roof': TalentSprint MD
'Demand for AI professionals is hitting the roof': TalentSprint MD
Online certificate courses are not just popular but for some sectors, essential, says TalentSprint MD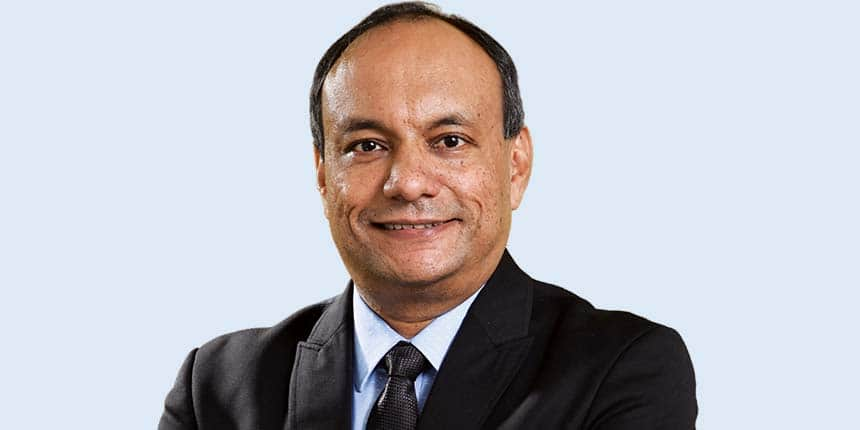 NEW DELHI: Advances in technology have forced evolution across sectors and that, in turn, has made certification courses in them not just popular but essential to building careers. Santanu Paul, CEO and managing director, TalentSprint, explains this change, what students should look for in courses and why it may be best to let the market forces set standards and weed out the poor quality programmes.
Q. What are sectors, broadly categorised, which have seen a surge in demand for professionals with online certification?
A. The demand for skilled AI professionals is hitting the roof. Artificial intelligence (AI) is not a fringe technology anymore. It has achieved mainstream adoption and sound investments in a brief period. Almost every industry is using AI tools, AI models, and AI solutions.
The major technologies in huge demand are data science, machine learning (ML), algorithm design, algorithm training, natural language processing, data models, autoML, deep learning, AI security, reinforcement learning and neural networks.
These emerging technologies are driving major sectors today – BFSI (banking, financial services and insurance), hospitality, media and entertainment, e-commerce, marketing, logistics, and healthcare. The BFSI sector has shown massive growth potential owing to the huge investments, digital infrastructure, and government policies. New technologies such as united payment interface (UPI), blockchain, biometrics, net-banking, OTP, etc. have made it easier to deliver faster, paperless, and hassle-free
financial services.
Marketers have a variety of digital tools to build marketing campaigns. In order to align with the customer landscape, companies are investing heavily on martech (technology-enabled marketing).
Therefore, technology is disrupting every kind of industry, even the most traditional ones. This has led to a rise in online certifications for programs in fintech (financial technology), healthtech, martech, etc. There is a demand for certifications on building core technical skills which can be applied anywhere. On the other hand, there is a demand for specific industry-focused certifications and the technology that has disrupted it. For example – blockchain and distributed ledger technology have become critical in the BFSI industry.
Q. How has the industry responded to candidates having online certifications from reputed institutions such as an IIT, IIM or NIT?
A. There is always a demand for online certifications from tier-1 institutions. They not only help in getting you a better job but also prepares you for higher education. Both working professionals and freshers always look for courses from top institutes. Other factors such as teaching pedagogy, promised outcomes, certification level, opportunities to learn applications in real-life projects, etc., play an important role in getting a job.
TalentSprint, in partnership with top academic institutes like Indian Institute of Science (IISc), Indian Institute of Management Calcutta, Indian Institute of Information Technology (IIIT) Hyderabad, Indian Institute of Technology (IIT) Kanpur and IIT Hyderabad are offering several deep-tech executive education programmes which are either focused on a core technology or at the intersection of a core technology.
Q. Thousands of courses are being offered online by many players - what factors should be considered while going for online certification?
A. There are several factors which should be considered. First, look at who is offering the programme- certain institutions and people have built sharp expertise in AI and ML because of access to deep tech research infrastructure. Faculty from such credible research-backed institutes can deliver knowledge on deep tech areas.
Second, the depth of the curriculum. An ideal programme has a practitioner's curriculum and provides both foundational and experiential learning opportunities.
Third, check the top tools. A programme should include top tools such as Python, TensorFlow, R, SageMaker etc. Fourth, the applicability and scalability of the course.
Last, a great programme should not be time-bound. It should expand one's horizons to continuous learning, new networks, practice areas, and meaningful re-learning.
Q. During the lockdown, companies offering online certification have mushroomed. Is there a need to regulate the sector?
A. There are two sides to this. Some feel that there is a need to regulate the sector, otherwise the value and quality will drop drastically. Many edtech companies have sprung up, especially during the pandemic, and there is a growing debate about regulating the industry. Recently, some states such as Karnataka, Telangana, Andhra Pradesh, Uttar Pradesh and Goa constituted committees to draft legislation in this regard.
On the other hand, I feel that the students are very smart. They know what they are looking for in a course and which one will be best suited to their needs. Initially, there might be some confusion because of the flurry of options in the market, but eventually, it will settle down.
Although, some may think that the edtech sector needs to be regulated, in my opinion, it's best to leave it to the market dynamics. In that way, we can ensure quality and transparency.
Q. How do you ensure a candidate is learning? Could you tell us about the assessment process?
A. At TalentSprint, we use ipearl.ai (AI-powered interactive platform for experiential and remote learning), our patent-pending digital delivery platform which has been built by our engineering team. The platform integrates best-in-class open source technologies and SaaS services and has been perfected over the last seven years.
When this platform was built, the intent was to offer it to our partners and customers for digital learning and delivery. Since 2013, the platform has been extensively used by IIM Calcutta, IIT Kanpur and Hyderabad, IIIT Hyderabad and many more of our customers and partners. Till date, more than 3,00,000 students have used this platform. It was adopted by IIM Calcutta and IIT Jammu to start their academic year only in August 2020, in the middle of the COVID-19 pandemic.
Using the platform, faculty can conduct proctored or non-proctored online assessments with different question types such as multiple-choice, fill in the blanks, numeric input, text input, code submissions and case submissions.
Q. Do you also help students in getting a job?
A. We have a placement engine in place which connects students to recruiters. Students become a member of an exclusive community of deep-tech professionals.
We have a community of over 3,000 professionals, across 700-plus companies, who have an average experience of about 7.5 years. 30 percent of them are industry leaders. We also provide guidance to professionals on building their profile with certification and capstone project experience on TalentSprint Alumni Network, LinkedIn, GitHub, Kaggle, among other platforms.
Q. What factors go into deciding what a course's fee will be?
A. A lot of factors come into play such as the ranking of the institute
offering the course, duration, the outcome that is being promised, target audience, teaching pedagogy and most importantly, the topic. We want our students to get quality education which increases their employability and helps them in advancing their career graph. There is no additional cost for the placement process.