IIM Bangalore, Lucknow, Rohtak hike fee for MBA programme
IIM Bangalore, Lucknow, Rohtak hike fee for MBA programme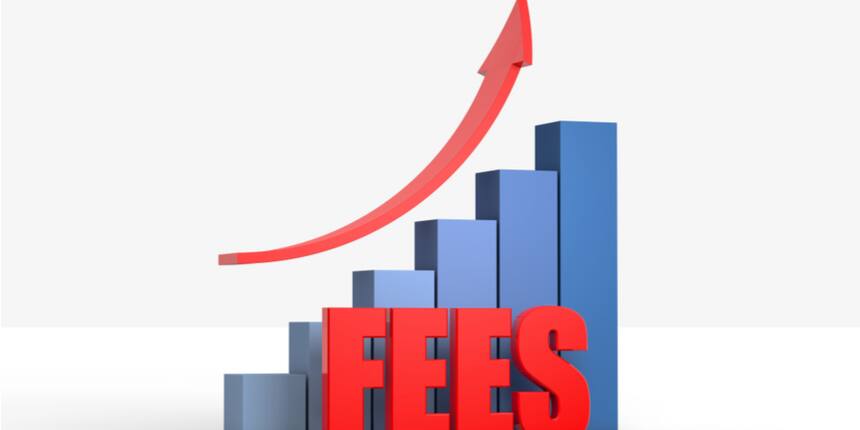 NEW DELHI- Students aspiring to take admission to MBA programs of IIM Bangalore, Lucknow and Rohtak, will now have to pay more this year due to hike in the fee for their MBA flagship program. Due to increase in average annual salary and other operating cost of of IIM Bangalore, the institute decided to hike its MBA fees, whereas, IIM Lucknow witnessed no hike in fee since 2016, therefore a decision to increase the fee was taken.
Check the table to know the fee structure of top IIMs that have raised the fee for MBA program:
| | | |
| --- | --- | --- |
| IIM | Fee (2019-2021) | Fee (2020-2022) |
| Bangalore | Rs. 21,00,000 (Approx) | Rs. 23,00,000 (approx) |
| Lucknow | Rs. 14,16,000 | Rs. 19,25,000 |
| Rohtak | Rs. 13,80,000 | Rs. 15,20,000 |
As per the table above, IIM Bangalore has raised the fee by 2 lakhs, whereas IIM Lucknow has increased the fee for the MBA program by approximately Rs. 5 lakhs. Also, IIM Rohtak has increased its fee for MBA program to Rs. 15,20,000 from Rs. 13,80,000.
As per response from Prof. Vikas Srivastava, Chairperson, CCMR, IIM Lucknow has increased the fee for MBA program because:
"1. Fee increase decision for the batch commencing 2020 was taken in a board meeting held in June 2019. Usually such decisions are taken well before the start of the admission process for the next year.
2. It is to be noted that IIM Lucknow had rolled back its fee in 2013 by 10% from 12 lacs to 10.8 lacs. It is only for 2016 batch that the fee was brought back to 2013 levels. ( 14 lacs) After 2016, there has been no fee hike and thus a decision to hike fee was taken in June 2019 in a board meeting. Even with this fee hike, IIM Lucknow has the lowest fee amongst the top 4 IIMs as per NIRF ranking. Also, please note that the fee for the existing students (who are in the programme) has not been increased."
Previous year, the top IIMs Ahmedabad and Calcutta also raised its fee being the most expensive B-Schools in India. These B-Schools were ranked at top every top as per NIRF ranking.
About IIM Selection Process
All the IIMs have declared the final admission result for its flagship MBA program in May/June 2020. However, due to prevailing situation of COVID-19 many IIMs like Lucknow, Bangalore, Amritsar and many more conducted the only Interview process and scrapped the written ability test as a part of selection process. Students are shortlisted to IIMs on the basis of their cumulative performance in the following components:
CAT Score

Personal appearance

Profile
Stay updated with latest Education News