IIT Guwahati to focus on employment-oriented education for NE States
IIT Guwahati to focus on employment-oriented education for NE States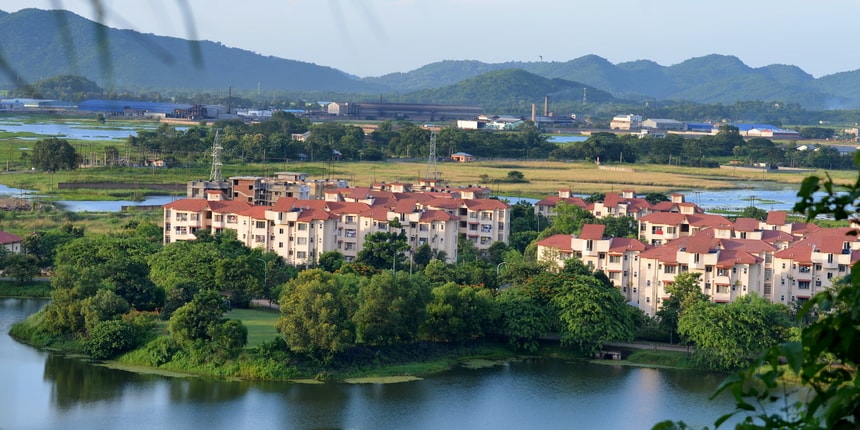 Team Careers360
|
22nd Jul, 2019 - 6:08 p.m. IST
NEW DELHI, JULY 22: Indian Institute of Technology Guwahati (IIT-G) plans to have extension centers in the North-Eastern states to introduce pedagogy of education to large numbers of learners through direct instruction, networked learning with supported open learning programmes through outreach activities. Institute also plans to create awareness and training for the rural masses about rural technologies which IIT-G is working on. The move is being spearheaded by the newly appointed Director, Dr. T.G. Sitharam.
Dr. TG Sitharam, Director, IIT Guwahati, who took charge in early July 2019, aims to expand the reach of the institution to other parts of the North-East by opening extension centres, taking the institute from being a "Tower of Excellence" to a "Network of Excellence", with necessary approval from the Ministry of HRD.
Speaking about his vision for the institute, Dr. Sitharam outlined several initiatives that include the following:
To impart employment-oriented education with skill development to the local people in the North-Eastern States. IIT Guwahati aims to work closely with institutes in the North East region through its outreach activities.

To motivate students, Dr. Sitharam plans to run programmes like to bring several Class 12 students from 12 different government-run schools of the States in the North East to IIT Guwahati campus for an exposure visit. As a part of these programmes, the students will visit the research facilities, infrastructure, and will interact with the faculty at the institute.

Through various masters and PhD programmes, the institute aims to attract a large number of international students from the BIMSTEC and SAARC countries in the near future.
All the above initiatives will be implemented with approval from the Ministry of HRD
Before stepping in the Director role, Dr. Sitharam was a Senior Professor, Department of Civil Engineering, Indian Institute of Science, Bangalore, India.
With his experience in senior leadership roles in several institutions across the country, Dr. Sitharam aims to see IIT Guwahati among the top 100 institutions in the world in the next five years.
Stay updated with latest Education News
More From Team Careers360