Internet shutdown in J&K: Volunteers help students access exam results
Internet shutdown in J&K: Volunteers help students access exam results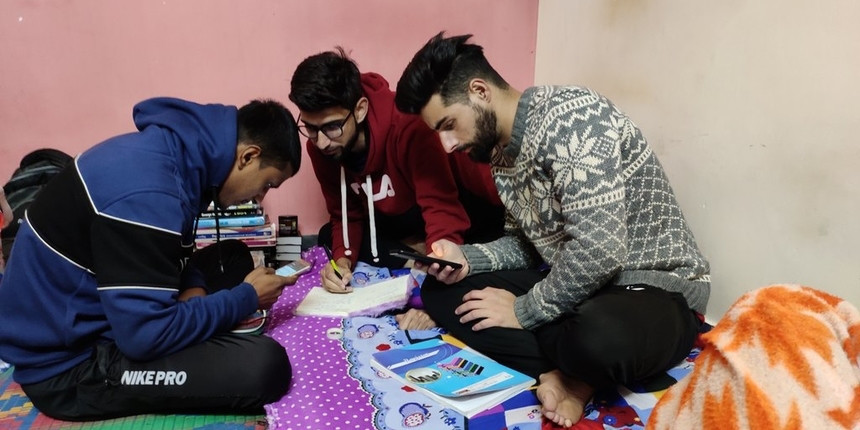 NEW DELHI: "I remember one particular student who called five times – once to know his own result, once for his relative's result and three more times to know the marks he had scored in particular subjects," said Sofi Rustum.
Rustum, a student of environmental science at Doon (P.G) College of Agriculture Science and Technology, has taken as many as 450 calls from anxious students since late evening on January 9. The Jammu and Kashmir State Board of School Education declared the Class 10 exam results on Thursday but students from the state were not able to access them due to the internet shutdown.
Rustum was one of over a dozen volunteers, organised by the J&K Students' Association, who helped students of Kashmir who were frantically running to internet zones and making calls to relatives outside the state, to get their Class 10 results. The late evening announcement did not help. Some even ran to nearby government offices but most of those shut at 5 pm.
"The truth is that a majority of the students have not seen the results even now," said Azan Ahmed Sofi, a Class 10 student. Sofi, who lives in Kopar, says his other option was to travel 9 hours to Srinagar to get into an internet zone.
A helpline
A temporary helpline was established by the students' association and around 60-70 Kashmiri youth studying outside the state came together to become something akin to a call centre overnight. They disseminated the Class 10 results on phone.
"We have received close to 10,000 calls since yesterday from anxious students," said Nasir Khuehami, the association's spokesperson. "Around 60-70 volunteers have been working to communicate the result to each student. Due to the internet shutdown, heavy snowfall and lack of transportation students over there are not able to access the results. That is why we decided to help them out."
Some media outlets ran the helpline number on television and since then the volunteers have been inundated with calls.
"Since then we've been receiving calls and I have received about 1500 calls," said Junai Rather, a third-year engineering student at Dev Bhoomi Group of Institutions, Dehradun. "Those who got marks are very happy for the results and have thanked us profusely."
Write to us at news@careers360.com.
Stay updated with latest Education News