JEE Main 2021: Expert suggests new strategy to prepare for exam amid COVID-19 crisis
JEE Main 2021: Expert suggests new strategy to prepare for exam amid COVID-19 crisis
Candidates preparing for JEE Main 2021 upcoming sessions can check the tips to re-strategise for JEE Mains 2021 by Anshul Singhal, a top IIT JEE Educator at Unacademy.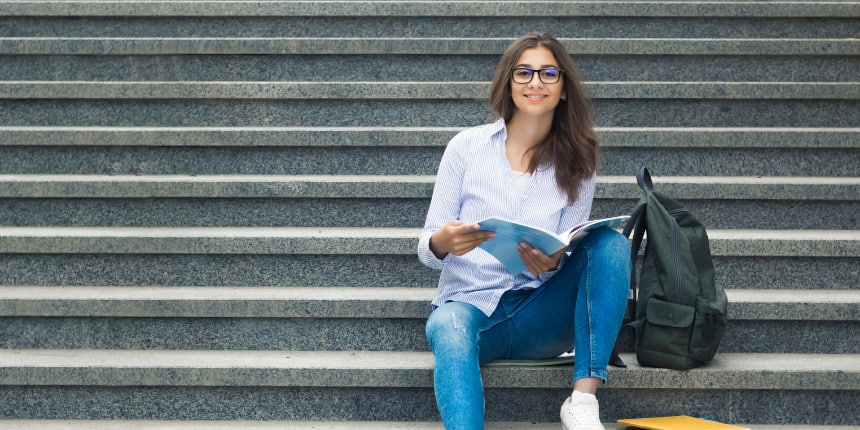 NEW DELHI: Owing to the rise in COVID-19 cases, many entrance examinations have been postponed. The National Testing Agency (NTA) has also rescheduled the JEE Main 2021 April and May sessions till further notice. As the JEE Mains 2021 exam has been postponed, students now have some extra time to boost their preparation. However, students are required to make certain changes in their strategy. Here are some of the tips to re-strategise for JEE Mains 2021 by Anshul Singhal, a top IIT JEE Educator at Unacademy.
Recommended: Know all about JEE Main. Click Here | Improve Your Score with JEE Main Rank Booster.  Know More
"As the exam is postponed, students will want to refer to updated strategies from various sources. However, you should only rely on professional and reliable sources of information. Following untrustworthy resources can have a significant negative impact on your results. While the postponement of exams can cause you distress, remember that every change has unintended consequences. Those who adapt well to any given situation can transform disaster into opportunity," Anshul Singhal said.
JEE Main 2021 - Tips to re-strategise exam preparation
As the JEE exams are postponed, students need to remain focused and make some changes in their preparation strategy. Here are some points to keep in mind in order to make the most out of the situation.
You are not alone: Academic pressure and exam cancellation can have a negative impact on your mental health. The change has had an equal impact on all students across the country. Those who accept the situation and make appropriate changes in their planning based on their strengths will benefit from this period.

Value your time: Students must understand that the boards have only been postponed for the time being and not cancelled. Hence, you should utilise your time very carefully. You must aim to pass all three exams (JEE Mains, JEE Advanced, and Boards) as they are to be scheduled in a short period of time. Due to the differences in the requirements for each of the three exams, you must prioritize, divide your time, and work on that planning.

Honest Assessment: Be true to yourself and devote some time to analyze your performance. Categorize your chapters in the following manner to get a clear understanding of your preparation level.
Category I (I feel awesome): If a chapter falls into this category, all you have to do is revise the concepts, solve quality mock tests, and confirm your analysis. This will boost your confidence in that particular chapter.

Category II (I feel Okay): If you have finished the chapter but are still unsure, all you need to do is read the concepts again and answer some quality questions. You will gain confidence in your concepts as a result of this.

Category III (I need help): If a chapter falls into this category, you should work with your teacher to identify the most important parts of the chapter and focus on them first. Then, try to cover the entire chapter and move it to category II, then to category I.
Less is more: It is human nature to try to get ahead of ourselves and accomplish everything when we have some extra time. Don't fall for this trap and try to solve entire books in a short duration. Rather, plan smartly and limit your content while attempting to maintain quality.
Write to us at news@careers360.com.