Why are BCom, BSc seats going vacant in Kerala's top universities?
Kerala Higher Education: Calicut University, MG University colleges have seen swathes of seats going vacant since covid, most in BSc science, BCom programmes.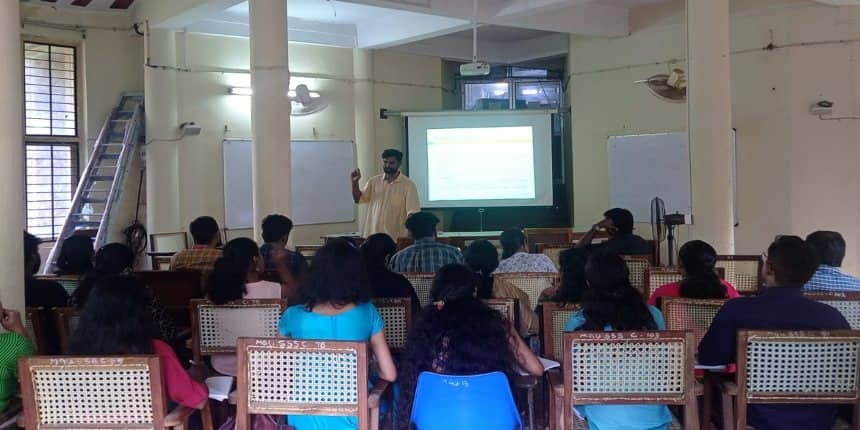 NEW DELHI: Universities in Kerala are finding it hard to fill seats this year. In Calicut University, for instance, at least three colleges have more than 100 vacant seats and at least eight have more than 40 vacant seats, most of them in science and commerce courses. KKTM Government College in Thrissur, for instance, has over 120 vacant seats, the highest being 27 in BSc mathematics.
Mahatma Gandhi (MG) University, Kottayam, is in a similar situation with major science courses seeing at least 20% fewer students, said teachers.
"There are at least 20% seats vacant in each science subject. In most subjects the number of vacant seats is below 10. In chemistry and physics, around seven seats are vacant. In mathematics, however, more than 10 seats have been vacant for the past few years.This trend has been seen in the batches post Covid," said Seno Jose, associate professor of chemistry at Government College Kottayam.
Being a land of expats, the vacancies in Kerala have been immediately correlated with migration. Much like the rest of the country, Kerala is seeing large-scale student migrations to western countries such as Canada and the United Kingdom.
However, teachers point out that migration is only a part of the problem. Demographics of the districts, failed "new-age courses", increased intake are other contributors. Even then, most agree that outdated syllabi and lack of placements in Kerala universities are driving students away.
Also Read: UK has granted 1,42,848 study visas to Indians in 2023, an increase of 54%
Study abroad
Out of all the universities, the migration issue is raised most often in relation to MG University.
MG University largely caters to the relatively prosperous districts of the state such as Ernakulam (which includes Kochi), Pathanamthitta, and Kottayam. These districts, which have a majority Christian population, are also known for their abundance of "ghost houses" – large, vacant homes whose owners have migrated to western countries.
Parents in these districts choose to send their children to study abroad. These districts even have foreign language courses offered by churches to help students migrate, teachers said.
Most colleges in MG University have seen a lack of demand for science courses post covid. According to teachers, there has been a 10% to 20% reduction in students in the past three years. A similar trend is visible at Calicut University as well.
"This lack of students is only seen in science and BCom courses. For the rest of the social science courses, there are enough students. Upper-class students are the ones that usually pick up science and BCom courses. This migration trend is also seen among them. Especially upper middle class families who are more ambitious are more likely to send their children abroad. The other courses are usually taken up by students from less privileged families. Most middle class prefer to send their students for science courses," said Sivadasan P, secretary of Association of Calicut University Teachers.
New-age courses, CUET
However, some demographic factors are also at play. The districts that MG University largely caters to also have fewer younger people compared to others. They also have more colleges. This, teachers say, creates the perception that there is a lack of demand.
"The former Malabar region has a large number of migrations as well but that is not immediately apparent because the number of colleges is low. Also, the number of youths is very high. So, even when large migration happens it doesn't reflect. Here, it is the opposite. The number of young people is low and at the same time, there are many colleges," said MH Ilias, professor at the School of Gandhian Thought and Development Studies, MG University.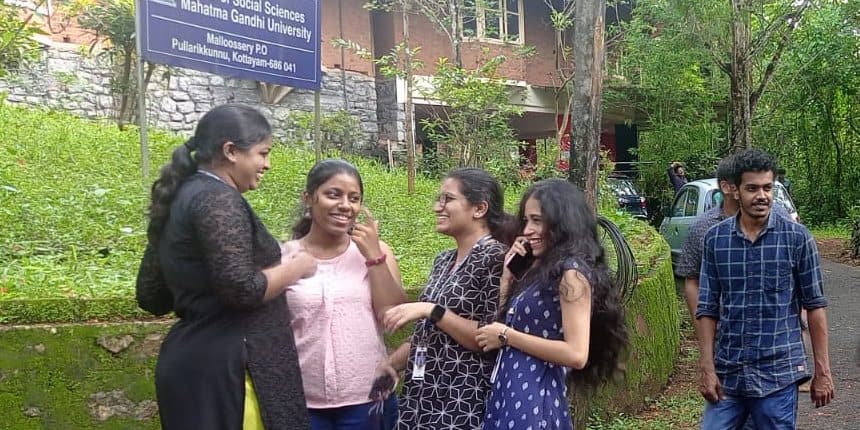 Student migration is seen as a big factor in MG University seat vacancy (Image:sss.mgu.ac.in)
However, even Calicut University, which is in the former Malabar region, is seeing a large number of vacant seats. Here, teachers think, the increase in intake was a factor.
Moreover, teachers said that the universities in general had introduced a lot of "new-age courses" in science and commerce, such as BSc Applied Science or BCom Finance, that never attracted students. Expansion in the number of courses meant more seats that were never claimed.
"Social sciences didn't have many variations in the courses. However, BCom had started many self-financing courses. Even in science, many different types of courses were started. That could be a factor. New generation courses are a big flop. If there is no direct employability, students are not interested," said Ilias.
But student migration, whether inter-state or international, is undeniable. Teachers also said that the Common University Entrance Test (CUET) also contributed to this phenomenon.
"Another thing is that with CUET students have started to go to other universities. Someone might join Central University of Rajasthan just because they got it through CUET when universities here are much better. They hear about central universities and think it would be a better university but students don't know how to individually check the colleges," said Ilias.
Kerala Higher Education: Outdated syllabus
A general perception about the lack of quality education in Kerala universities has also fuelled this migration. Teachers said that most universities in Kerala have an outdated and watered-down curriculum and an over-focus on examinations. Many courses in these universities also do not offer any flexibility or new combinations, they said.
"One of the major reasons, especially in social science, is the lack of updates in syllabus. If you look at some of the universities in Delhi, or even private universities such as Ashoka University , Shiv Nadar University, they have constant syllabus upgrades. In Kerala, most universities still teach the same syllabus as in the 1980s and 90s," said Ilias.
This dawdling over syllabus upgrades has meant that in the case of some courses, academic rigour is missing.
Also Read| DU Admission 2023: Where are the students from southern state boards?
"The National Council of Educational Research and Training (NCERT), Council for the Indian School Certificate Examination (CISCE) syllabuses are very advanced [compared to Kerala's]. Then…students taking admission in the universities are having to study a diluted syllabus during their undergraduate years," explained Ilias. "For instance, economics courses in Kerala are not mathematics based. Papers such as mathematical economics are a recent addition. So, a student who studied economics in Kerala won't get admission into good schools such as the Delhi School of Economics. That is a big issue."
A major reason for this, teachers say, is the incessant focus on examinations that takes away finances and manpower from academic development.
"We spend almost 80% of our money on conducting exams. A majority of our resources, whether it is manpower or money, is spent on conducting exams. So, what we spend on academic development is meagre," said Ilias.
Kerala had set up the Kerala Higher Education Reform Commission to modernise universities. The commission, which submitted its suggestions in August 2022, has suggested a "gradual changeover" to an internal evaluation model and timely declaration of results among other aspects to minimise the student outflow.
Kerala universities and lack of placements
The universities, apart from some of its autonomous colleges, do not have any focussed placement programmes. This, combined with delays in examination results, have forced local students to look for opportunities elsewhere.
"The government colleges do not give enough focus on placements. It's only after the National Assessment and Accreditation Council (NAAC) assessments came about that they are giving it some thought. Even then, it's not done very scientifically. When the NAAC assessment of Calicut University was done, what affected our rankings was the lack of placements and revenue generation," said Sivadasan.
Employment – rather, unemployment – dominates conversations in Kerala's public sphere. Kerala has a high literacy rate and at the same time, a high unemployment rate (8.9%) which is twice that of the national average. Parents and students are more keen on courses that ensure employability, such as nursing or lab technician courses, than doing a traditional degree, teachers said. This thinking has also contributed to inter-state migration.
"Many families from districts such as Palakkad send hordes of students to Tamil Nadu colleges. There the self-financed colleges provide a lot of attractive new generation courses. They have placement officers to ensure employability," said Sivadasan.
"Migration is a factor based on employability. Employment scene in higher education in Kerala is pathetic. Most students don't go to places like Canada for a good education. They do it for work opportunities. Bright students recognise job prospects and migrate," said Ilias.
---
Follow us for the latest education news on colleges and universities, admission, courses, exams, schools, research, NEP and education policies and more..
To get in touch, write to us at news@careers360.com.
Know More About
NIRF Rank
69
Rating
4.0/5
Download Brochure