CUET Exam Impact: Admission test has left newer central universities with vacant seats
CUET UG 2023: How has switching to a national exam for admissions impacted central universities across the country?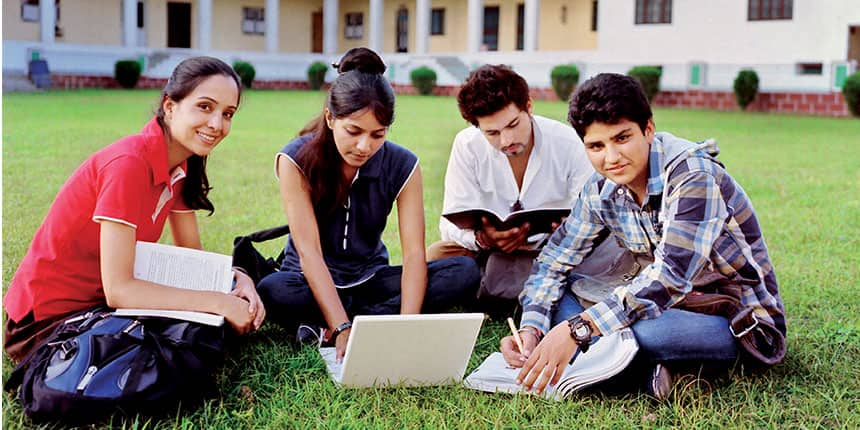 by Atul Krishna & R Radhika
NEW DELHI: The mandatory introduction of the Common University Entrance Test (CUET) for undergraduate programmes in 2022, did not work out well for the Central University of Karnataka. The university, by the end of the admission phase, ended up with fewer students than the preceding year. With students finding it easier to cancel admissions through the common admission platform dozens of seats are vacant in each department.
"The only disadvantage [of CUET exam] is that students from Delhi, Rajasthan, etc, take admission here but when they get admission back in their state, they cancel admission and go away. So, there is a sharp decline in admission this year. Now it is easy for students to cancel their admission as we have to refund the whole fee if the students cancel … within the stipulated period," said Basavaraj P Donur, registrar, Central University of Karnataka.
"For all our programmes, all seats were filled in the beginning but since we started our classes, a minimum of seven to eight students in each department cancelled their admission…if we were a JNU, DU, BHU, etc., they wouldn't face this problem. Given an opportunity, any student would go for the big central universities," said Donur. The universities he referred to are the long-established Jawaharlal Nehru University (JNU), Delhi University (DU) and Banaras Hindu University (BHU).
Universities that conducted their own exams or admitted students based on Class 12 marks at the undergraduate level were all directed to adopt the CUET entrance exam – a single, centralised exam conducted by the National Testing Agency (NTA) – for the first-time last year. However, the sweeping changes in the admission process have affected some of the smaller central universities adversely.
While the new system allowed students the liberty to drop an allotted seat in one university for a seat at another institution, this left swathes of vacant seats in the former. Some universities were unable to retain outstation students due to the lack of hostels. That said, universities reported that the admissions process was more streamlined with "improved quality" of students admitted. NTA CUET 2023 exam dates are from May 21 to 31; the University Grants Commission (UGC) chairman has announced that CUET 2023 will be held in three slots in place of last year's two and will be "glitch-free".
Also Read | The CUET 2023 Handbook
Vacant seats
Officials were of the opinion that universities should be allowed to take in local students if they are unable to fill all their seats by the last date of CUET admissions.
"It is really difficult to come up with a mechanism at the national level because we cannot stop students from seeking admission in the university of their choice. What they should do is, in case of certain programmes, allow universities the freedom to take in local students. Because we spent on infrastructure, we spent on teaching and other activities, why give admission to only 20 students when there is scope for giving admission to 40?" said Donur.
"At the end of the day, if my university does not fill admissions there is no wrong if we admit other students because they are all Indian students. Once the last date is over and all our efforts to fill seats through the CUET have failed, and seats are still left over."
While science courses did well with enrolments, officials said that language departments, except English, bore the brunt of these cancelled admissions.
"For some programmes, which are very popular, we don't fall short on admissions. The very popular programmes are science programmes like physics and chemistry; education is also popular. Then, management courses, English, social work, engineering, these are also popular. We are stagnant in departments like Kannada, Hindi, and some others," said Donur.
Also Read| Over 200 universities on board for CUET UG, up from 90 last year: UGC
Increased diversity
The national-level entrance test has also brought a more diverse cohort to campuses with more students from different states. Central University of Kashmir admitted over 200 students from various states including Kerala and Karnataka in 2022. According to the registrar, the pan-India exam has put the university "back on the map".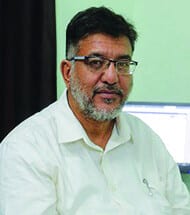 Mohammed Afzal Zargar, CU Kashmir, registrar.
"We have received a lot of admissions from outside Kashmir. Earlier, this was not the case. We have conducted national-level tests before as well but through CUET, this is the first time we have given admission to more than 200 non-local students. The number is likely to increase this time as the exam process has begun well in advance giving ample time for students to apply," said Mohammed Afzal Zargar, CU Kashmir, registrar.
Similarly, Central University of Himachal Pradesh has also attracted more students from different states. "Earlier, the students were only from the state but this year there is a lot of diversity. We have a much better mix of students now which will also improve the academic atmosphere," said Ambrish Kumar Mahajan, dean of students' welfare, adding, "It will only get better in the coming years because earlier we didn't have the infrastructure and students who got admitted used to go back after visiting the campus. Now, as we improve the infrastructure, it will get better and better."
According to the exam conducting authority National Testing Agency, Uttar Pradesh had the maximum number (49,915) of students who wrote the test, followed by Bihar (20,840), Madhya Pradesh (19,032), Delhi (16,885) and Rajasthan (14,982). Among the southern states, Andhra Pradesh recorded the maximum attendance of 70 percent. Over 9.25 lakh students appeared for the test last year.
Also Read| Ambedkar University Delhi starts UG admission process; 18 courses through CUET UG 2023
Lacking infrastructure
While the infrastructure has caught up with the number of students taking admission in CU Himachal Pradesh, CU Kashmir has been struggling for years.
Since its establishment in 2009, the campus does not have hostels for outstation students. The official website of the university claims to have set up an academic block of the university along with a boys' and a girls' hostel at Magarmal Bagh, however, it is yet to be operationalised. The lack of infrastructure has affected admissions.
"Central university Kashmir has been dealing with major issues like hostel accommodation for students. This can be one of the reasons why students do not pick us ultimately but still we have enough students. If hostel issues are resolved, I think the numbers can improve dramatically. The number of applicants is high as far as students from outside the valley are concerned," Zargar explained.
As a temporary measure, the university has rented space to house students. "There has been a constant delay in the hostel construction. …There is some rented hostel accommodation that we have taken up in Srinagar city but there are certain administrative issues with them as well. We are trying to resolve these at the earliest. We have made the advertisements for CUET 2023 and if everything goes as planned, we will be able to admit more students this year," Zargar explained.
Also Read| Is CUET exam encouraging a 'tunnel vision'? School heads on college admission test
Central University of Jammu has had to rent space as well.
"We currently have two boys' hostels in the campus and two rented accommodations in the nearby city. We have students studying in various programmes from Kerala, Bihar, Rajasthan and Odisha," said Sanjeev Jain, the vice-chancellor.
Although implementation of CUET did not affect the university's diversity, Jain said that the quality of students taking admission into the university has improved significantly.
"A national level exam is better than the exam that we used to conduct before. The quality of students has significantly improved. Before CUET UG, we did receive applications from many students but a pan-India exam has improved the standards. The admission process has also become quite streamlined," he said.
---
Follow us for the latest education news on colleges and universities, admission, courses, exams, schools, research, NEP and education policies and more..
To get in touch, write to us at news@careers360.com.
Know More About
Rating
5.0/5
Download Brochure