'Women are much more than their gender': Kerala minister lauds gender-neutral unifrom amid opposition
'Women are much more than their gender': Kerala minister lauds gender-neutral unifrom amid opposition
Recently, the Government Higher Secondary School in Balussery, Kozhikode has made a unisex dress, pant and shirt, for both boys and girls part of their uniform.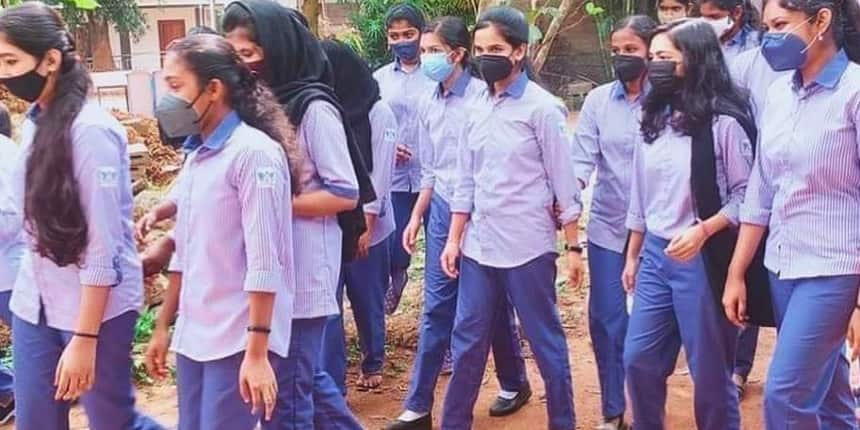 NEW DELHI: Amid the opposition from Muslim committee against the unisex uniforms in school, Kerala higher education minister R Bindu welcomed the move and called it a progressive step. The idea of gender-neutral uniform gained momentum after schools in Kerala started backing the step to ensure gender equality in school.
Also read | Kerala Govt says saree not compulsory for teachers, calls idea 'outdated'
The state higher education minister, in a series of tweets said, "We are in the works of creating a new Kerala — one defined by equity and sensitivity. To achieve this, our students should first be given access to education in a free environment, unhindered by the burden of society's heteronormative expectations."
Recently, the government higher secondary school in Balussery has made a unisex dress, pant and shirt, for both boys and girls part of their uniform.
The minister said that several students have vouched for pants as the more comfortable clothing option. Saying that the gender-neutral uniform will boost the confidence of girl students, the state education minister said that the comfort of the student is the most important factor to be considered.
"Our girls grow up encumbered by a plethora of unwritten rules and regulations. And one of the important but oft-overlooked ways in which gender discrimination manifests is through the imposition of clothing ideals," Bindu wrote on Twitter.
Discomfort caused to women is 'unfortunate'
While men can choose to dress as per comfort, women are more often than not forced to wear clothes that suit the society's aesthetic and said this discomfort caused to women as 'unfortunate'.
Also read | Unisex Uniform: Kerala school goes off syllabus with its latest move to ensure gender equity
She further pointed out the need to instill in them the understanding that they are much more than their gender.
They were all imposed on us in one way or the other. Think about the sheer magnitude of changes the clothing sector has undergone over the centuries, no matter the gender.
How many schoolboys wear mundu, which was once the most commonly used garment among men in Kerala?

— Dr R Bindu (@rbinducpm) December 15, 2021
On the protest against this move, she said, "Not surprising that a section of people continue to stand against every positive reform introduced in the state. But rest assured, this group is not protecting the interests of Kerala or our future generations."
The minister also said, "Schools must first create and maintain an atmosphere that aids girls in getting rid of the stigma associated with their bodies, of the notion that 'he' and 'I' are different. And that is exactly what Balussery school has done."
In many areas of study, such as engineering, gender neutral uniforms have already been introduced. Some institutes have even made blazers and overcoats — which do not suit the climate of Kerala — a part of their uniform, she said.
Kerala higher education minister issued a dress code circular for teachers in November and clarified that there is no dress code for college teachers and said "One's choice of dressing is an entirely personal matter. No one has the right to criticize or interfere in another's sartorial choices."
Kerala education minister V Sivankutty also welcomed the move and tweeted, "Onwards, Kerala."
Gender neutral uniform. Congrats and best wishes to Balussery Govt Higher Secondary School, Kozhikode. #KeralaEducation pic.twitter.com/luo9OW8TzU

— V. Sivankutty (@VSivankuttyCPIM) December 14, 2021
---
Follow us for the latest education news on colleges and universities, admission, courses, exams, schools, research, NEP and education policies and more..
To get in touch, write to us at news@careers360.com.