Mizoram: Some schools planning to mark leniently in Class 9, 11 exams
Mizoram: Some schools planning to mark leniently in Class 9, 11 exams
Schools are reopening for Classes 9, 11 in Mizoram after being shut for 11 months due to COVID-19. Students are moving from WhatsApp to classrooms.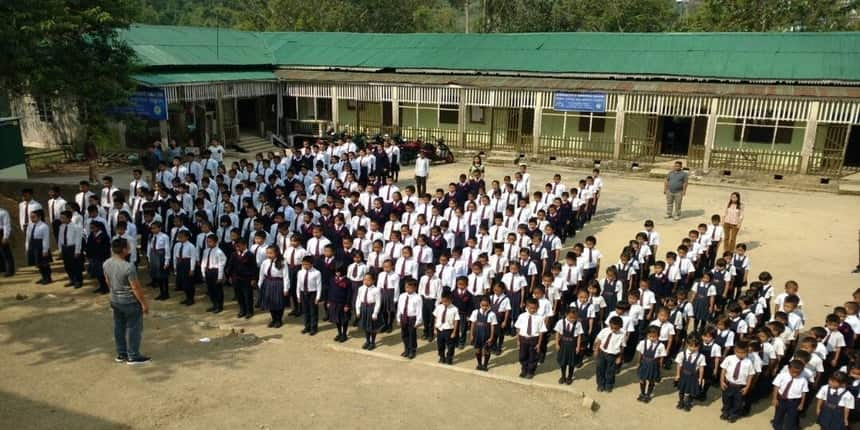 NEW DELHI: It doesn't happen often in a state with a reputation for being happy and relaxed but Mizoram's students are worried.
After nearly 11 months of being out of the classroom, as schools across the country were closed to control the spread of the COVID-19 pandemic, Class 9 and Class 11 students are returning to their classrooms. Final exams have not been announced yet, or even what form they will take, but students are stressed about not being able to perform well.
"I am excited and nervous at the same time. Online classes were good, but I am not sure about myself. I am not sure if my preparation will suffice for the actual school. Offline classes were better for me," said Vanramauwii, a student of Class 11 studying science at Mizoram Institute of Comprehensive Education.
On their part, several school administrators are planning to lighten the burden by marking exams leniently. Students of Classes 10 and 12, who will write board exams, went back to school on January 22.
Life on WhatsApp
Many students did not have access to the devices required for attending online classes. Teachers sent out notes and assignments through WhatsApp. Most of the time, it was one-way communication.
The year was also test-free. "We did not have any exams this year. We just completed the assignments we got from school. So the whole year was without any tests or exams. Since the classes resume on Monday, I think we will have exams soon. I am kind of nervous," said Kmalsawmeluangi in Class 11. She added that only two teachers were able to use Google Classroom, a tool for teaching online, or any video-conferencing application. The rest "send videos and notes on WhatsApp".
For Vanramauwii, it became even harder because she shifted to another school during the lockdown to complete Classes 11 and 12. "This is because I wanted to opt for the science stream," she explained.
Exams: 'Policy of leniency'
Lalrinmawii Khiangte, principal, Eben-ezer Boarding School, said that many of his students come from households "where three to four students shared a single phone" making WhatsApp the only option for teachers. And even that has not worked, as teachers have discovered.
"Online classes do not at all match up to regular classes. We will have to follow the policy of leniency while correcting papers. The best teaching is when the teaching happens in an offline setting, but if the situation is like this, we do not have an option," said Khiangte.
Hmingchungnunga, headmaster of Govt. Mizo High School, Mac Donald Hill, Aizawl, agreed and intends to follow the same policy. "We are waiting for the circular from the education department, and we will then conduct the exams. But evaluating the answer sheets, the teachers will not be as strict as they usually are," he said.
Precautions to be taken
Classes in the state had resumed for Classes 10 and 12 from January 22, 2021. But attendance was limited.
The school authorities had taken measures as per the guidelines of the education department but with only two classes attending, it was easier to manage.
"Ours is a residential school; we are following social distancing inside the hostel premises also. We have maintained a good distance between two beds. Again strict monitoring is there for sanitization and students wearing masks," said Sreeprakash Sharma, principal, Jawahar Navodyaya Vidyalaya, Mamit district, Mizoram.
"Students staying in hostels had to get their COVID-19 test reports which had to be negative. The test was done within 96 hours before entering the hostel. "We are following the same procedure for Classes 9 and 11 students also", he added.
Eben-ezer Boarding School has dedicated a block to class 10. "We will use another block for Class 9 boarding students so that they are spread over. 70 percent of the Class 10 students are in boarding school, and the rest are not attending school," said Khiangte.
Write to us at news@careers360.com.
More From Pritha Roy Choudhury