NEET 2021: How to score full marks in biology
NEET 2021: How to score full marks in biology
NEET biology section comprises 90 questions which sum a total of 360 marks. Know how to prepare for NEET 2021 biology with these effective tips. The medical exam is scheduled to be conducted on August 1, 2021.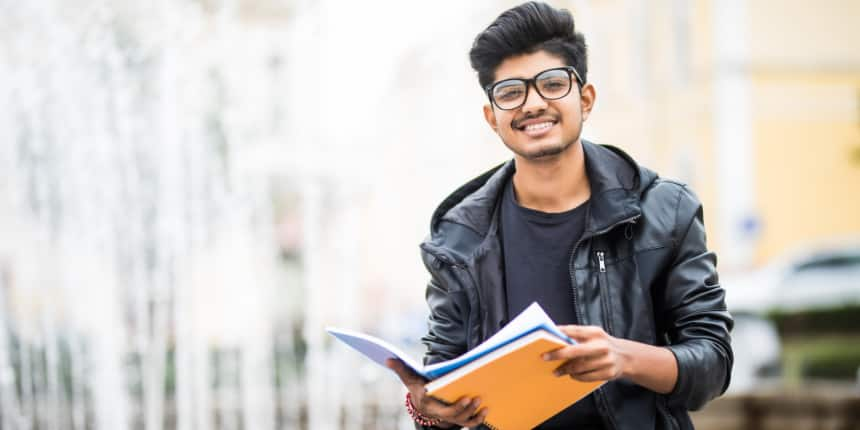 New Delhi: The National Testing Agency (NTA) will conduct the National Eligibility cum Entrance Test, or NEET, on August 1, 2021. In the NEET 2021 question paper, the biology section comprises 90 questions which sum a total of 360 marks in the exam. Therefore, focusing more on NEET biology 2021 can increase aspirants' chances of cracking the medical test. Read the full story to know how to score full marks in NEET 2021 biology.
List out important topics of NEET 2021 biology
Aspirants are advised to go through the important topics of Biology for NEET 2021 mentioned below.
Important topics for NEET 2021 Biology
Chapters

Topics

Class 11

Plant Kingdom

Questions from different types of algae and their pigments

General characters of pteridophytes and gymnosperms

Biological classification

General features of Monera, Protista, Fungi

Structural organization in plants and animals

Root, stem, and leaf anatomy

Animals tissues and their functions, specifically epithelial tissues

Cell: Structure & Functions

Mycoplasma, nucleus, chromosomes, ribosomes, chloroplast, and mitochondria

Meiosis - Prophase I

Plant physiology

C3, C4 cycle

Kranz anatomy

Glycolysis and Krebs cycle

ETS complexes

Photoperiodism

Transpiration pull

Bulk movement in Phloem

Mineral deficiency & Nitrogen cycle

Animal/Human Physiology

All topics specifically diagrams are very important

Class 12

Reproduction

Gametogenesis in plants

Gametogenesis in humans

Reproductive structures in plants and animals

Polyembryony, Parthenocarpy, apomixis

Menstrual cycle

Genetics & evolution

Dihybrid cross, linkage

Codominance

Pedigree analysis

Genetic disorders

Darwinism and natural selection

Human evolution

Biotechnology

Process and applications

BT cotton, RNAi, Human insulin, Gene therapy, molecular diagnostics

Biology in human welfare

Human immunity

AIDS, Cancer

Drugs

Ecology and environment

Environmental issues

Biogeochemical cycles

Population interactions

Adaptations

Succession
Study from the best books for NEET Biology 2021
It goes without saying how imperative it is to study with the right material. The list of best books to secure 360 marks in NEET biology is mentioned below.
Biology Vol 1 and Vol 2 by Trueman

Objective Biology by Dinesh

Objective Botany by Ansari

Pradeep Guide on Biology

Objective NCERT at Your Fingertips by MTG
Design tables and charts for NEET biology topics
As per experts, summarising the study in the form of charts and tables will act as a quick revision strategy of the NEET 2021 biology. Additionally, in NEET 2021, a good amount of diagram based questions are asked from biology, therefore, having an understanding of important diagrams is beneficial.
Attempt NEET Biology 2021 mock test from National Test Abhyas app
Candidates who aim to qualify for NEET 2021 must take up mock tests on the National Test Abhyas app by the National Testing Agency (NTA) for their biology preparation. NEET 2021 mock tests not only enhance candidate's speed of solving a question paper but also give an idea about what they can expect in their exam.
NEET 2021 will be conducted for admission to 83,075 MBBS, 26,949 BDS, 52,720 AYUSH, and 525 BVSc and AH seats including 1,899 AIIMS and 249 JIPMER seats. Additionally, from this year forth, the scores of the NEET entrance exam will also be used for BSc Nursing and BSc Life Sciences admissions.
Write to us at news@careers360.com