NEET, JEE Main 2021: Vidyamandir Classes offers free coaching for students who lost parents to Covid19
NEET, JEE Main 2021: Vidyamandir Classes offers free coaching for students who lost parents to Covid19
Vidyamandir Classes will offer free NEET and IIT JEE 2021 coaching to students who lost their parents to COVID19.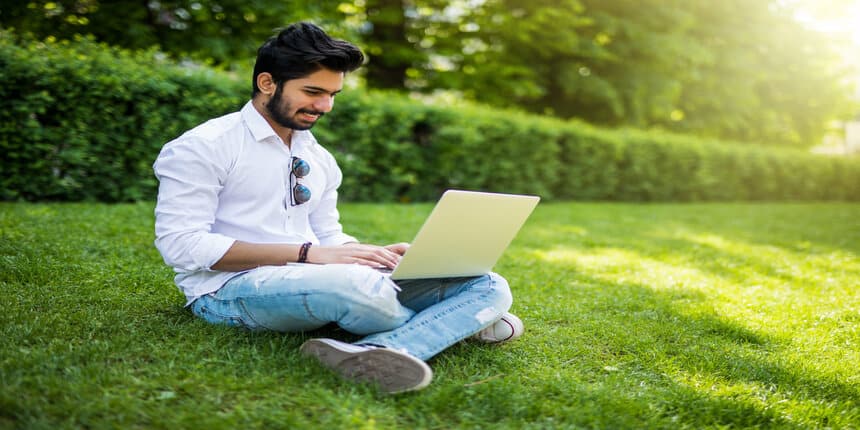 NEW DELHI: Vidyamandir Classes has decided to offer free NEET and IIT JEE 2021 coaching to students who lost either of their parents or both to the catastrophic pandemic. The VMC management announced free SAP programs for students who want to clear IIT JEE and NEET 2021 but could not proceed with their preparations due to the deadly contagion.
Recommended: Know your Admission Chances in Engineering Colleges with JEE Main College Predictor. Click Here 
Latest: Apply to these TOP institutions with your JEE Main score - Check List here  
This move will help students in resuming their dreams and reducing the looming hardships. Students are required to submit all the related documents to avail the proposal.
VMC's free coaching proposal is in line with Covid relief plea, raised by Lok Sabha speaker Om Birla. Last week, the Member Parliament announced that the students preparing for engineering or medical entrance tests who had been orphaned due to the Covid-19 crisis would be provided with free coaching and accommodation in Kota. The lower house speaker requested coaching institutes across the nation to follow suit. Hence, VMC has taken a conscious call to accommodate students affected by the Covid-19 pandemic providing them free online coaching to prepare for the exams.
Mr. Saurabh Kumar, Director Academics, Vidyamandir Classes, said, ''Our initiative to provide free coaching to students, who lost either of their parents or both to the pandemic, allows students to resume their preparation and work towards achieving their goal. We do not want them to worry about the financials involved in the preparation process. During these unfortunate times, we assure students that we are there for them to help them turn their dream into reality. "
Adapting to the changing circumstances, VMC has digitalised its coaching sessions, which students can easily access via virtual learning platforms from the comfort of their home. The sessions are delivered by the best of the faculty members, including VMC founders. The institute takes pride in its faculty members who, despite a decade of in-person coaching, have well-adjusted to the e-learning model. On the bright side, virtual learning takes down the distance barrier as students can enrol from any part of the country. To help students gain an edge over others, the institute also provides mock tests and special sessions for doubt clarification.
Brij Mohan Gupta, Co-founder, Vidyamandir Classes, said, "During these unprecedented times, we take it as our responsibility and a noble cause to support and encourage the army in-making of future doctors and engineers. This initiative is to help the students who need this educational assistance and wish to clear competitive exams like IIT/JEE and NEET. We at VMC are trying to bring back some balance to the lives of the affected students whose studies had gone for a toss owing to the crisis. Our heart goes out to all those who have been affected by this disaster. We are trying to cover maximum students who truly need it".
Write to us news@careers360.com