NEP 2020 legalises 'quackery' and 'crosspathy': Doctors' Association
NEP 2020 legalises 'quackery' and 'crosspathy': Doctors' Association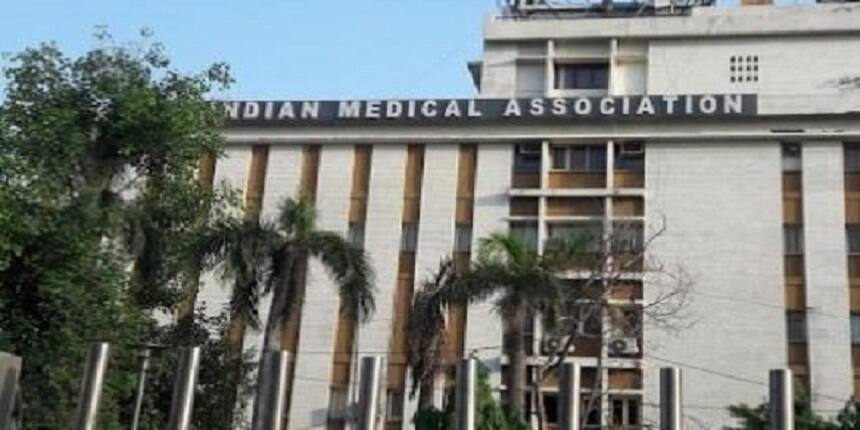 NEW DELHI: The Indian Medical Association (IMA) has come out strongly against the recently notified National Medical Commission (NMC) Act stating that it empowers non-medical persons to practise medicine and mixes systems to produce "hybrid doctors".
The association has stated that all the concerns of the profession and the people have been brushed aside in the NMC Act, it has also alleged that the proclamation of National Educational Policy (NEP) legalises "official quackery" and creates "generations of polypathy doctors".
As per the IMA, the act remains "anti-people and anti-poor". A statement released by IMA says, "The other concerns of unaffordable fees in private medical colleges, mixing the curriculum of all systems of medicine, subletting bridge courses to states for implementation of crosspathy remain."
As per one of the provisions of NMC, the commission will maintain a parallel register of practitioners called community health providers. They include professionals like lab technicians to optometrists who will be provided with the license to practise medicine in primary care. As per the IMA, if they are overseen by another community health provider they can practise inside ICUs, critical care, operation theatres, emergencies, labour rooms and anywhere in the secondary and critical care.
"This single clause 32 will cost India millions of lives. Letting loose half and partially-trained non-medical persons to treat patients is crime against humanity," IMA alleges. The same day this statement was issued, the education minister, Ramesh Pokhriyal 'Nishank' answered questions on the NEP 2020 on Twitter.
NEP 2020 will produce 'hybrid doctors'
The IMA has alleged that the national educational policy forms the platform for chaos in medical education as "it abolishes dedicated health universities". Providing lateral entry to various medical courses and permitting crosspathy in the guise of the plurality are grossly contradictory to the objectives in the policy.
The doctors' association has alleged that the government's plan of one nation one system is a cocktail for disaster. "The National Educational Policy will enable ...mix[ing] all systems of medicine and produce hybrid doctors. In effect doctors of modern medicine as existing, today will cease to exist in a decade. The nation will produce only hybrid doctors of questionable repute," it states.
"What the Government has in store for the nation is a lytic cocktail of mixing all systems (mixopathy) allowing all systems to practise modern medicine (crosspathy) allowing unqualified non-medical persons entry into the medical register and legitimising their practice in primary, secondary and tertiary care hospitals (official quackery) as well as allowing paramedics to become medics,' IMA says.
The association has also objected to the move of introducing an exit exam, the National Exit Exam, or NEXT. The IMA has resolved to resist the decision to hold an exam for "legitimate modern medicine students".
Also read:
Write to us at news@careers360.com
Stay updated with latest Education News