NIRF Rankings 2019: IIT-Madras India's No. 1 Institution; also bags best innovative institution in first ARIIA
NIRF Rankings 2019: IIT-Madras India's No. 1 Institution; also bags best innovative institution in first ARIIA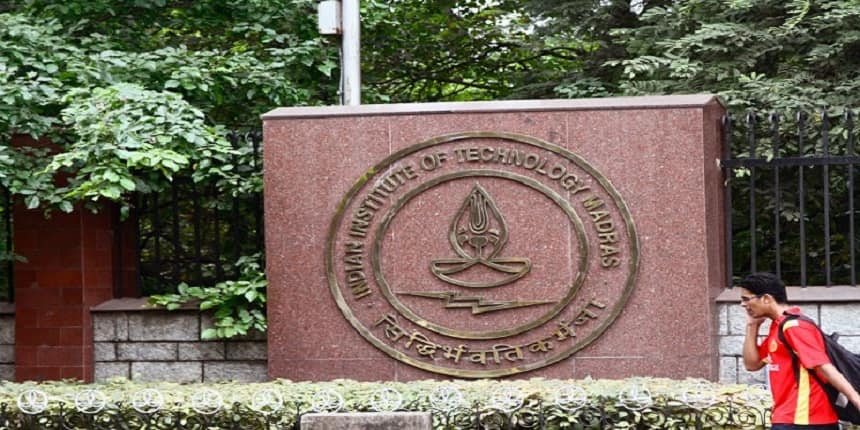 NEW DELHI, APRIL 08: The Indian Institute of Technology Madras has bagged the top rank in the National Institutional Ranking Framework (NIRF) 2019 launched at Vigyan Bhavan by the President of India. The Indian Institute of Science (IISc), Bengaluru and IIT-Delhi have bagged the second and third spots.
IISc Bengaluru is ranked first in the University Category, IIT-Madras is ranked first in the engineering category, IIM-Bengaluru has topped among management institutes, All India Institute of Medical Sciences (AIIMS), New Delhi came first in the Medicine Category and Delhi's Jamia Hamdard is leading the pharmacy category. This time again institutions have been ranked in nine categories namely Overall, Universities, Engineering, Colleges, Management, Pharmacy, Medical, Architecture and Law.
IISc secured an overall top score of 82.16 to bag the first rank, while Indian Institute of Technology Madras, Chennai with a score of 81.39 bagged second rank and Indian Institute of Technology Bombay, Mumbai ranked third with an overall score of 79.20. 
R. Subrahmanyam Higher Education Secretary, MHRD informed that this year 4867 institutions participated in the Ranking against 3954 in 2018.
For the first time, Ministry of Human Resource Development (MHRD) has launched, Atal Ranking of Institutions on Innovation Achievements (ARIIA) to systematically rank all major higher educational institutions and universities in India on indicators related to "Innovation and Entrepreneurship Development" amongst students and faculties. Assessment of innovation and startup ecosystem in HEIs will be based on seven parameters Budget, Expenses to Support & Revenue Generated; Infrastructures & Facilities to Support Innovations and Start-ups; Awareness Activities for Promoting Idea Generation and Innovation; Promotion and Supporting Entrepreneurship Development; Intellectual Property (IP) Generation, Technology Transfer and Commercialization; Innovative Learning Methods & Courses; Innovations in Governance of the Institution.
The IIT-Madras has bagged the top position in the ARIIA Ranking followed by IIT-Bombay and IIT Delhi, overall 10 Government Funded Technical Institutions (GFTIs) have been awarded for their Innovation and Entrepreneurship Development work. Five private universities have also been awarded in the same category, VIT Vellore has been judged best, KIIT Bhubaneswar and SRM Institute of Science and Technology – Chennai are at the second and third position.
In the NIRF Indian Rankings, the institutions are ranked based on broadly five parameters, which are Teaching-Learning and Resources (TLR), Research and Professional Practices (RPC), Graduation Outcomes (GO), Outreach and Inclusivity (OI) and Perception (PR). The five parameters with a ranking weightage given to each are then used to arrive at an overall ranking for the institutions.
In the 2018 Rankings, IISc Bengaluru was ranked number one in the overall category as well as in the University category. IIT Madras was ranked best in the Engineering category, IIM Ahmedabad was adjudged as the best institute in the Management category. Law and Medical and Architecture Rankings were introduced for the first time in 2018 and National Law School of India University, Bengaluru; AIIMS, New Delhi and Indian Institute of Technology Kharagpur was at the top in their respective categories.
Miranda House has retained its top position as the best college in the country, Hindu College and Presidency College, Kolkata are at the second and third position. In the previous year's Ranking of Colleges, Miranda House was ranked best followed by St. Stephen's College at the second spot and Bishop Heber College at third (rank was later 'Withdrawn'). 
The Government of India launched the National Institutional Ranking Framework (NIRF) in 2015 to rank higher education institutions across the country.

NIRF Ranking 2019:
Top 10 Overall Ranking:
Indian Institute of Technology, Madras
Indian Institute of Science, Bangalore
Indian Institute of Technology, Delhi
Indian Institute of Technology, Bombay
Indian Institute of Technology, Kharagpur
Indian Institute of Technology, Kanpur
Jawaharlal Nehru University, Delhi
Indian Institute of Technology, Roorkee

Indian Institute of Technology, Guwahati
Banaras Hindu University (BHU)

Top 10 University:
Indian Institute of Science, Bangalore
Jawaharlal Nehru University, Delhi
Banaras Hindu University (BHU)
University of Hyderabad (UoH)
Calcutta University
Jadavpur University
Anna University
Amrita Vishwa Vidyapeetham
Manipal Academy of Higher Education
Savitribai Phule Pune University

Top 10 Engineering Institutes
Indian Institute of Technology (IIT), Madras
Indian Institute of Technology (IIT), Delhi
Indian Institute of Technology (IIT), Bombay
Indian Institute of Technology (IIT), Kharagpur
Indian Institute of Technology (IIT), Kanpur
Indian Institute of Technology (IIT), Roorkee
Indian Institute of Technology (IIT), Guwahati
Indian Institute of Technology (IIT), Hyderabad
Anna University, Chennai
National Institute of Technology (NIT) Tiruchirappalli
Top 10 Management Institutes:
Indian Institute of Management, Bangalore
Indian Institute of Management, Ahmedabad
Indian Institute of Management, Calcutta
Indian Institute of Management, Lucknow
Indian Institute of Management, Indore
Indian Institute of Technology, Kharagpur- Management School
Xavier Labour Relations Institute (XLRI)
Indian Institute of Technology, Delhi - Management School
Indian Institute of Technology, Roorkee- Management School
Top 3 architecture Institutes:
Indian Institute of Technology, Kharagpur
Indian Institute of Technology, Roorkee
National Institute of Technology Calicut
Top 3 medical Institutes:
AIIMS, New Delhi
PGIMER Chandigarh
CMC Vellore


Top 3 law Institutes:
NLSIU- Bengaluru
NLU- New Delhi
NALSAR-Hyderabad  
Top 10 Colleges:

Miranda House, Delhi
Hindu College, Delhi
Presidency College, Kolkata
St.Stephens College, Delhi
Lady Shri Ram College, Delhi
Loyola College, Chennai
Shri Ram College of Commerce, Delhi
Ramakrishna Mission Residential College, Narendrapur 
Hansraj College, Delhi
St. Xavier's College, Kolkata  

ARIIA Ranking 2019
Government Funded Technical Institutions
IIT-Madras
IIT- Bombay
IIT- Delhi
IISc Bengaluru
IIT-Kharagpur
ICT-Mumbai
IIT-Kanpur
IIT-Roorkee
Panjab University
 IIT-Hyderabad

Private Institutions
Vellore Institute of Technology- Vellore
Kalinga Institute of Industrial Technology- Bhubaneswar
SRM Institute of Science and Technology – Chennai
J.S.S. Academy of Technical Education- Bangalore
Vel Tech Rangarajan Dr. Sagunthala R&D Institute of Science and Technology- Chennai


Stay updated with latest Education News