No need to take TOEFL and IELTS exam to practise medicine in U.K.
No need to take TOEFL and IELTS exam to practise medicine in U.K.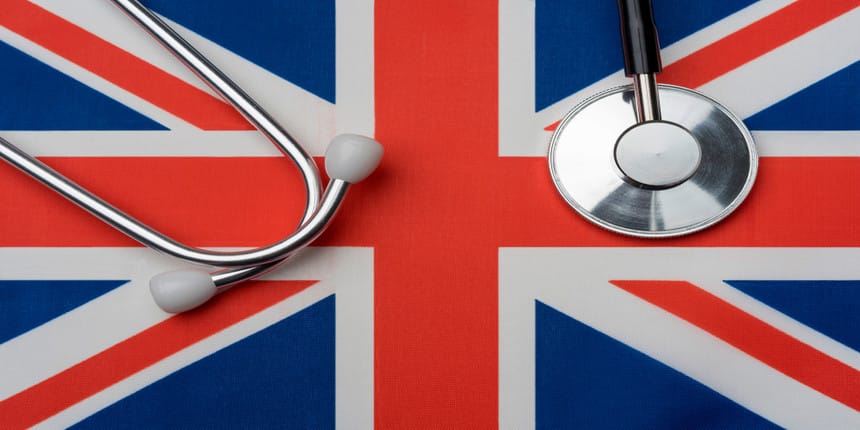 Radhika
|
Sep 24, 2019 - 3:29 p.m. IST
New Delhi, September 24: Medicos seeking a career in the United Kingdom have reason to rejoice as English proficiency tests like IELTS and TOEFL are no longer mandatory to be qualified for practising medicine. With effect from October 1, candidates will only have to qualify the Occupational English Test (OET) as proof of their proficiency in the English language. Conducted by Cambridge Boxhill Language Assessment (CBLA), OET, will become the prerequisite for visa applications for medical practitioners and allied workers. The said move will apply on all Tier 2 (General) visa applications which may boost the number of Indian applicants in the field of doctors, dentists, nurses and midwives in the UK catering to the shortage of healthcare professionals in the country.
What is OET?
Occupational English Test (OET) is a common English Language Test is a not-for-profit department of the University of Cambridge, for healthcare professionals seeking registration to practice medicine or study abroad. The test has been created for twelve healthcare professions which include dentistry, dietetics, medicine, nursing, occupational therapy, optometry, pharmacy, physiotherapy, podiatry, radiography, speech pathology, and veterinary science.
OET is considered as a proof of proficiency in the English language for the purpose of registration by major healthcare boards and councils in the U.K., Ireland, Australia, New Zealand, Dubai, Singapore, Namibia and Ukraine. In countries like New Zealand and Australia, OET is also accepted for visa and immigration purposes.
IELTS and TOEFL
International English Language Testing System (IELTS) and Test of English as a Foreign Language (TOEFL) are entrance level tests given by candidates who seek admission abroad in any discipline. The difficulty level of TOEFL and IELTS is commonly understood to be difficult in comparison to OET. Recognised by the U.K.'s Nursing and Midwifery Council and the General Medicine Council, OET caters to the specific English language requirements in the healthcare sector.
Easing the way
Speaking to a leading daily the CEO of CBLA, Sujata Stead said, "The U.K. Home Office has streamlined English language testing ensuring that doctors, dentists, nurses and midwives, who have already passed an English language test accepted by the relevant professional body, do not have to sit for another test before entry to the U.K. on a Tier 2 visa".
She also added, "This change which was announced last week will make sure that hospitals and medical practices across the country will be able to access the staff they need more quickly.''
Earlier, it was necessary to appear for TOEFL or IELTS along with OET to pursue a career or practise a profession in medicine abroad. A developed country, UK, is a dream destination for people to settle and earn a living. A survey done by the British Medical Journal (BMJ) (2017) reflects that out of the 33 countries that were included, the UK has only 2.8 doctors per 1000 people. With OET's scores being the sole criteria for English proficiency, the stats are sure to improve as it will result in more number of medical professionals joining the healthcare sector each year.
Stay updated with latest Education News