No smartphones or internet, a UP teacher calls up students to teach
No smartphones or internet, a UP teacher calls up students to teach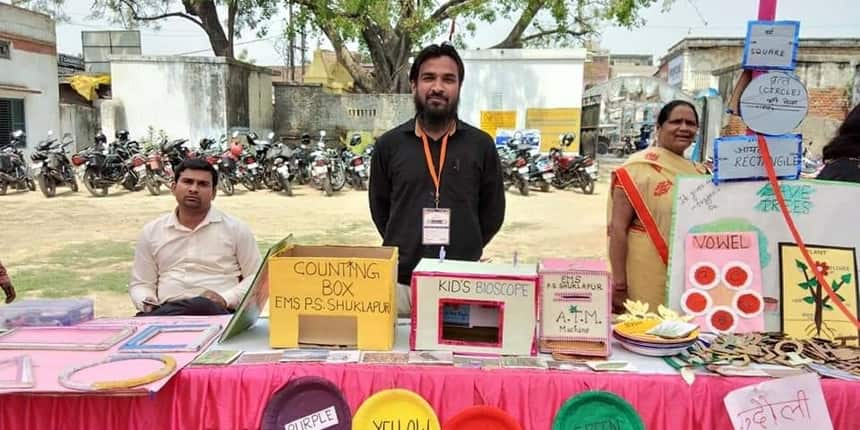 NEW DELHI: Asghar Ali's work day begins with a call to a student's parent at 10 am.
The parents of most of his students do not have mobile phones and those who do, might not be available. But he keeps trying the numbers one by one till he can get through to a student.
The 30-year-old, who is a class teacher at the government-run Primary School, Shuklapur, Ayodhya district, Uttar Pradesh, has been teaching students over the phone for more than a month.
Ali is in charge of Class 2 but said that he also teaches some Class 4 and Class 5 students over the phone.
Ever since the nationwide lockdown was announced on March 24, schools and universities have opted to go online to ensure continuity in learning.
But for students in Ali's school, attending online classes is not even a remote possibility as most of them come from poor families without even a smartphone. They have no link with the internet.
Not online
"Only the parents of three or four students are available on WhatsApp, the rest have normal phones," said Ali. "I call up the parents. Some would be in farms, others might not be at home. When they reach home they give me a missed call and I call them back."
He teaches the poorest of children. "Those who earn even Rs 300 in a day opt to send their children to private schools," he said. "There is a perception that government schools are not good. Now that perception is getting a bit better."
Ali, who has been a teacher since 2016, joined the school in 2018 after being transferred back to his home block in Shuklapur, Ayodhya district.
Ali had tried teaching and clarifying doubts over mobile phones even before the lockdown, albeit unsuccessfully. "I had written down my number in every student's notebook but the parents never took it seriously. Most of the parents are poor so they don't have the time nor are they educated enough to teach the children," Ali said.
He said that he would keep on calling the students and parents and teach whoever responded.
Low attendance
Despite his tenacity, Ali has been able to reach only 15-20 students in total. "It is not possible to reach out to everyone since most don't have phones. I teach whoever I can reach," said Ali. There are 257 students in different sections in Class 2 which mean the attendance on even phone classes is under eight percent.
In a day, Ali teaches up to 14 students, spending about half an hour on each student. Then, he proceeds to make lesson plans throughout the night. "I start at around 10 am, the classes usually go on till about six in the evening. It is not a fixed schedule. There is a lot of waiting around."
But when he does manage to get through to them, the students are very enthusiastic, Ali said. To them, learning through the phone means that they can get access to a device that is otherwise forbidden. "Since the children are so small they love learning through the phone and since it is for studying, parents also give them the phone which they don't do otherwise."
'Content-based poems'
For teaching, Ali has composed what he calls 'content-based poems'. "I have written poems on the names of fruits and vegetables. I then recite it to the students to make them remember easily."
But there are limitations to what he can do on the phone. "I tell them to study a particular table or section then ask them to recite it back to me the next day. But subjects like maths cannot be taught in this way."
Ali also records his lessons and puts them up on his YouYube channel named "Innovative Primary". He shares the links on the school WhatsApp group so that students who have the facility can access it.
"Not everyone is on WhatsApp but even then I send links in the school group," he said. "Those who access it can see it whenever."
Also read:
52 lakh students attended classes over TV since April 15: Haryana CM
COVID-19 Lockdown: CBSE may 'rationalise' syllabus for Classes 9 to 12
write to us at news@careers360.com.