Online Courses: Foreign language programmes draw students, job-seekers
Online Courses: Foreign language programmes draw students, job-seekers
Online language courses attract students going abroad, job-seekers joining MNCs and learners writing language proficiency tests.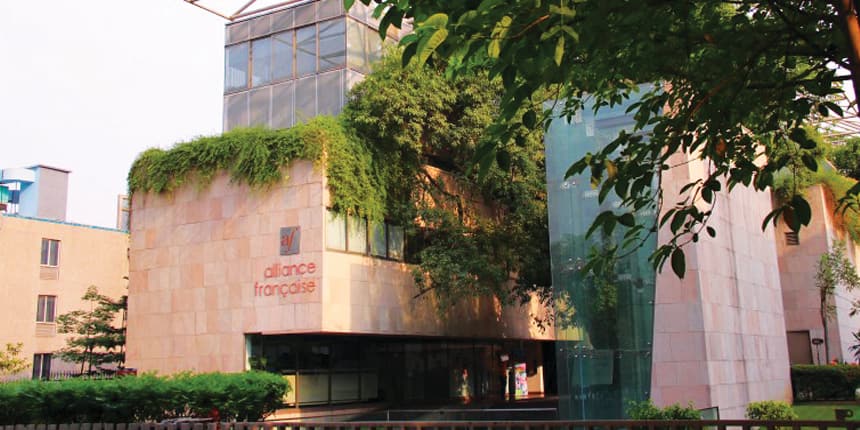 NEW DELHI: You may be a student or a working professional but to stay ahead in the game, certain skills always come in handy. Learning an additional language is one of them. The myriad e-learning platforms offering language courses have brought the tutors to your homes.
In 2019, the online language learning market was valued at US $ 12.49 billion and is projected to reach US $ 25.73 billion by 2027, a study by Verified Market Research stated. The market is rapidly expanding at a growth rate of 10.2%, it added.
In addition to people seeking higher education and employment opportunities abroad, young professionals employed within India, looking to master excellent communication skills in English, are creating a consistent demand for short-term language courses.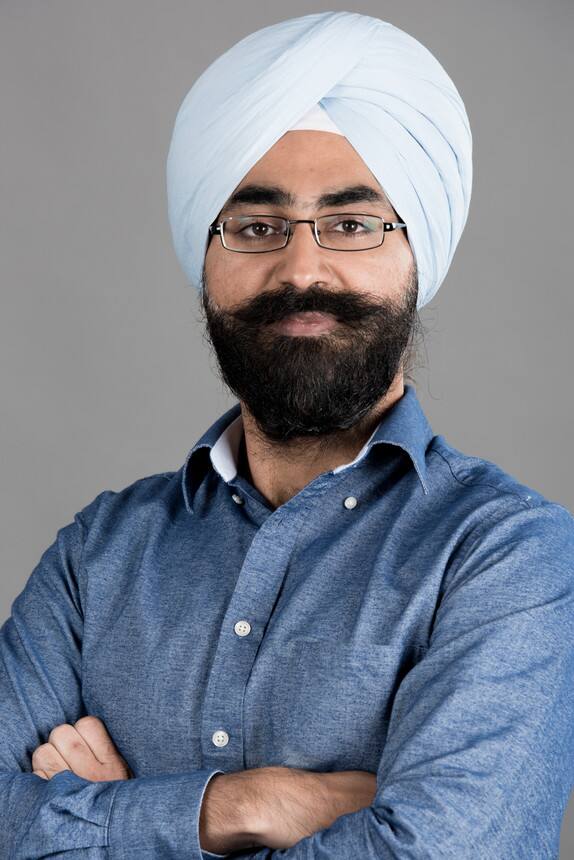 "Around 60 to 80 million people employed in white-collar jobs need better communication skills to compete and progress in their careers. That is why the most traction we get on our website is on English-learning courses. These cover grammar, spoken English, speed reading and others," said Irwin Anand, managing director, Udemy, an e-learning platform.
Experts suggest that European languages like French, German, Spanish and, to some extent, Italian, have emerged as the popular options based on their global demand and the employment opportunities they open. With increasing international cooperation, East-Asian languages like Japanese and Korean are also some of the popular choices. The emerging economies of countries like China and West-Asian countries have also drawn many to courses in Mandarin Chinese and Arabic.
"Indians are more concerned about securing employment and thus their choice of an additional language is primarily governed by the demand for it in the job market," said Bhaskar Devendra, director, Cambridge Institute, a foreign language-teaching firm. The institute offers online lessons in seven different foreign languages and Hindi.
Eliminating the travel costs, these online language courses have allowed for greater customisation of courses. With adjustable timing, self-paced learning and personalized content, these language courses have become more specific and practical in meeting the customers' professional needs. Students usually aim to get the most for the shortest possible period, with course attributes tailored exactly to meet their requirements.
Adaptive, personalised learning
The adaptive online language learning courses provide study material based on the student's current proficiency and knowledge level. Online language courses which provide certification at the end of their completion often run for a duration of three to four months. However, advanced level certificate courses with more robust content can run for up to 12 months. Some of these courses also include adaptive tests which allow the instructors to figure out the challenges that each student is facing and work on those.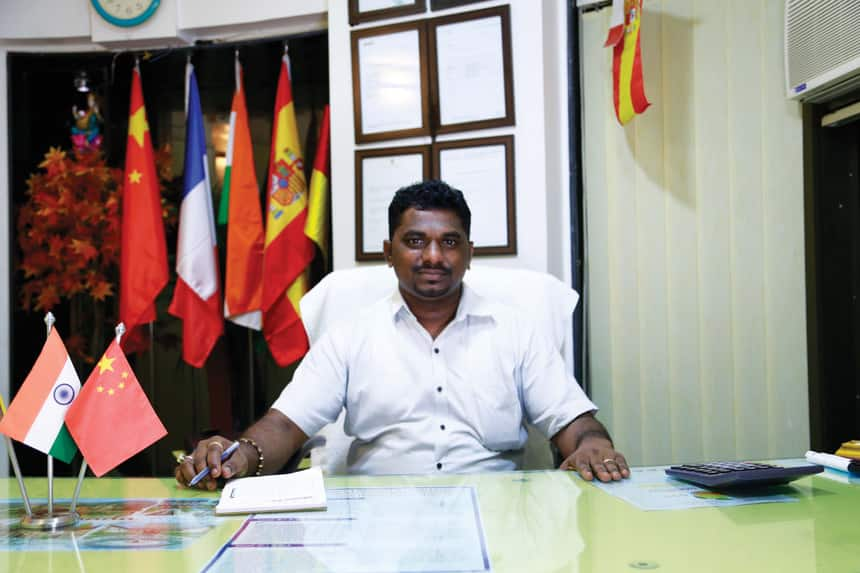 Devendra, drawing from a decade's experience of teaching languages, insists on workbooks that a student is required to practice on apart from the online classes. "I always ask my students to practice, covering at least four to five pages regularly, to internalize any new language within the short duration of each course. We send our workbooks to the students via mail," he elaborated.
"In a regular class, more often than not, people hesitate and are reluctant to speak in front of other pupils. However, when you learn online, you can take the sessions individually, which makes you more confident to express in a new language confidently, freely, correctly, and efficiently," said Vikash Gupta, director, Language Next, an e-learning platform for foreign languages.
"We provide flexible timetables… [and] also provide our students with the option of selecting their own module and preferred batch that suit their need," said Devendra.
Offline to online learning
The efficiency of the online medium has prompted several formal institutions to introduce online learning features into the curriculum albeit, some were nudged in that direction by the COVID-19 pandemic.
Alliance Francaise, the official French learning and examination centre, has also made alterations to facilitate online teaching. "We have already implemented an LMS [learning management system] platform which gives us so many possibilities to create links between students and learners," said Guillaume Grangeon, academic director at Alliance Francaise, Delhi. The LMS is used to share assignments, post comments, store documents and practice through self-corrected exercises.
The Goethe Institute, which also conducts the German language proficiency test - Goethe Zertifikat exam, offers 50 percent of a blended learning course online. This section of online learning includes learning activities, online flashcards to study vocabulary and summary sheets of all important grammatical structures and phrases.
"The online class delivery also gives the advantage of revisiting the recorded content so that students can go back to the lessons and work on their weak areas," said Devendra.
Language for employment
The International Association of Language Centres' study, conducted in 2016, stated: "The purpose of learning a foreign language is moving away from personal reasons like fun, desire to learn the language and travel plans, and toward career-oriented reasons like current or future studies, employment prospects."
Large-scale companies located within India are also looking for employees who possess additional language skills.
"Several multinational companies with global outreach are now evaluating employees based on their foreign language proficiency. Some of the significant incentives to learn additional foreign languages involve on-site options and more job openings across different industries," Gupta explained.
Learning an additional language is now increasingly seen as an asset in the job market. However, completing an online certificate course alone cannot fetch a lucrative job offer or admission in a foreign university.
"There are several e-platforms that can assist you in mastering a language and provide an online certification but when it comes to securing employment or studying abroad, clearing the proficiency tests conducted by the respective national authorities is considered over any other certification one may acquire.," Devendra explained. Thus, online language courses that focus on specific components of these proficiency tests are relatively more popular.
For French, DELF (Diploma of French Language Studies) and DALF (Further Diploma of French Language Studies) are official qualifications awarded by the French ministry of education to certify the competency of candidates from outside France. This year, despite the pandemic, the exam was conducted with all COVID-19 proto-cols in place.
"Our first DELF-DALF examination session happened in December 2020. It has been a great success despite all the health measures we had to set up. We could certify more than 170 candidates, especially the ones who want to go to France to study or work, and are required to present a language certificate, said Grangeon of Alliance Francaise.
The Goethe Zertifikat exam, or the German proficiency test, corresponds to the levels of the Common European Framework of Reference for languages. The Spanish proficiency test, DELE, or diplomas of Spanish as foreign language, is administered by Instituto Cervantes on behalf of the Spanish ministry of education and science.
However, Anand pointed out that most learners sign up for English proficiency test preparations on e-learning platforms as it is the language of access to many opportunities in higher education and employment. The IALC (International Association of language Centres) report which studied data points from 73 different countries also showed that 78 percent of all customers opt for English language courses, 7 percent for French, 6 percent for German and 5 percent for Spanish. Of those choosing English, 87 percent belong to Asian countries.
"People who wish to move abroad and are preparing for English languages proficiency tests like IELTS (International English Language Testing System) and TOEFL (Test of English as a Foreign Language) make up a large chunk of our audience. We have several courses that offer online classes for these tests," said Anand of Udemy.
University/Institutions
Platform
Language
Duration (In months*)
Fee (INR)
Eligibility
IGNOU
IGNOU
Arabic
6 to 24
18,000
Beginner
IGNOU
IGNOU
Russian
6 to 24
25,00
Beginner
Arizona State University TESOL Professional Certificate
Coursera
English
12
Coursera subscription
Beginner
Shanghai Jiao Tong University
Coursera
Mandarin
6
Coursera subscription
Beginner
UPValenciaX - The Polytechnic University of Valencia
Edx
Spanish
4
9,288
Beginner
Alliances Françaises India
Alliances Françaises
French
4
11,340 (weekdays) 13,050 (weekends)
Beginner
Deutsch-Uni Online (DUO)
Deutsch-Uni Online
German
4
31,826.95
Beginner
Waseda University
Edx
Japanese
4
16,401
Beginner
Wellesley College
Edx
Italian
4
3,615
Beginner
Language Next
Language Next
French
3
12,000
Beginner
Language Next
Language Next
Spanish
3
12,000
Beginner
King's College, London
FutureLearn
Spanish
2.5
61,697
Graduation
Instituto Cervantes of New Delhi
Own website
Spanish
2
8,150
Beginner
Leonardo da Vinci School
Own website
Italian
2
60,800
Beginner
Università per Stranieri di Siena
FutureLearn
Italian
1.5
20,586
Beginner
Shanghai International Studies University
FutureLearn
Chinese Grammar
1
20,589
Basic knowledge of Chinese
Cambridge Institute
Cambridge Institute
French (Weekdays)
2
13,500
Beginner
Cambridge Institute
Cambridge Institute
French (Weekends)
2.5
13,500
Beginner
Cambridge Institute
Cambridge Institute
German (Weekdays)
2
13,500
Beginner
Cambridge Institute
Cambridge Institute
German (Weekends)
2.5
13,500
Beginner
Cambridge Institute
Cambridge Institute
Spanish (Weekdays)
2
13,500
Beginner
Cambridge Institute
Cambridge Institute
Spanish (Weekends)
2.5
13,500
Beginner
Cambridge Institute
Cambridge Institute
Chinese (Weekdays)
2
13,500
Beginner
Cambridge Institute
Cambridge Institute
Chinese (Weekends)
2.5
13,500
Beginner
Cambridge Institute
Cambridge Institute
Korean (Weekdays)
2
13,500
Beginner
Cambridge Institute
Cambridge Institute
Korean (Weekends)
2.5
13,500
Beginner
Cambridge Institute
Cambridge Institute
Japanese (Weekdays)
2
13,500
Beginner
Cambridge Institute
Cambridge Institute
Japanese
2.5
13,500
Beginner
Cambridge Institute
Cambridge Institute
Arabic
2
9,500
Beginner
University of Pennsylvania
Coursera
English
42 hours
Coursera subscription
Beginner
Yonsei University
Coursera
Korean
18 hours
Coursera subscription
Beginner
Attain Corp
Udemy
Online Japanese N5 Course
Lifetime access
455
Beginner
Siaso Academy
Udemy
Russian
Lifetime access
455
Beginner
ABC edu
Udemy
Spanish
Lifetime access
740
Beginner
* Unless otherwise specified.
Write to us at news@careers360.com