Post study visa announcement is a very welcome move from Indian student's perspective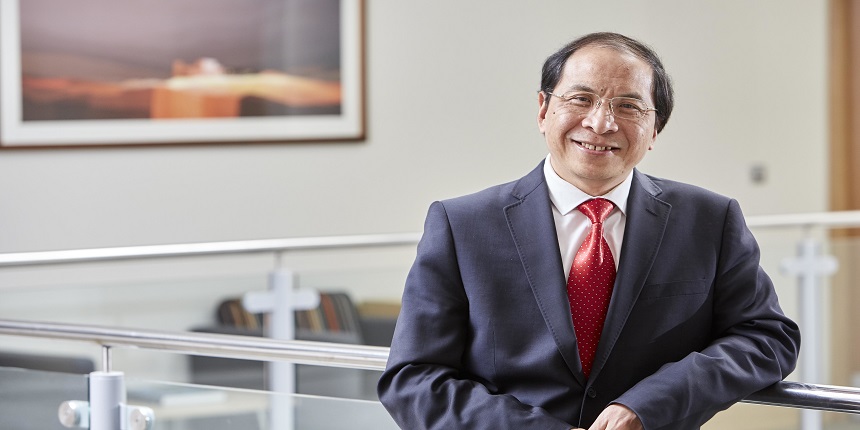 Prof Hai-Sui Yu, Deputy Vice-Chancellor (International), University of Leeds speaks to Careers360 on recent study trends in the UK including the just announced changes in post-study work visa for foreign students by the UK Govt. and its implications...
Q. How do you see this recent development of UK Govt. granting extension on post study visa for foreign students? By when is it going to be implemented?
A. The extension of the post-study visa will probably be effective from next year and the upcoming batch of students will benefit from this new development. It is also possible that the students who are already in UK might also benefit but that is still not clear at this moment. This is a very welcome move from perspective of Indian students planning to pursue their higher studies in UK.
Currently, the students with Bachelor's or Master's degrees are allowed to look for work for four months. After implementation of this extension, students will qualify for 2 years of work in UK, which increases their chances of long-term employment. According to the new policy, students can apply for any number of jobs regardless of their area of studies. This will also allow companies to get access to talented graduates from around the world.
Q. I was reading a report that since 2012 the number of students going to UK almost halved so how do you look at this development and the changing trends of students going to UK?
A. Though the graph showed a decline for some time, it gradually improved in recent years and this extension will provide a big boost to the total number of students going to UK for studies. This change in visa policy is aimed to increase the influx of foreign students for higher education to UK. Besides Indian students, who comprise a major chunk of applicants for UK study, there are many students across the globe who will be opting for education in UK after this policy change. The policy will also aim for streamlining the application process for all international students to remove any unnecessary hassles.
The Government is hoping for doubling the number of foreign students in the upcoming year with the policy getting effective. Though the application and eligibility criteria vary across different universities, the number is guaranteed to shoot up.
Q. Is there is any positive effect of BREXIT in UK?
A. there is no positive impact. Brexit has had a huge impact on UK's Higher Education sector and not just on students' movement and mobility but also in terms of UK attracting EU students to study in UK and UK students wanting to go to EU to study and work for a period. We have Erasmus programs where UK students can spend a year in EU and work so that would be impacted to some extent but at the moment we don't know if UK government will participate or not. So, it's difficult to say what the real impact could be. Moreover, EU students studying in UK represent only about 5% of the total students in UK. While we would like more EU students here, the numbers were reduced after Brexit as EU students have had to pay international fee structures. We as a university have taken that into account in planning student numbers for next few years. Overall, there is no change in our strategy of internationalizing our student population and curriculum as well.
Q. If you look at this thing that in past 6-7 years the no. of students going to UK went down and emerging study destination like Australia, Canada student are becoming popular more. How you look to compete with those universities.
A. The UK has some of the most renowned universities in the world. From top-class universities to innovative teaching approach, UK enjoys a reputation for being one of the best education destinations across the globe with many highly ranked universities. University of Leeds is a good example, being among the top 100 globally, we are highly focused on research-based teaching and attracts a high percentage of international students. But beyond the education quality and reputation, we place great premium on student experience, giving them a wholesome experience. We were recently ranked no 2 in student experience in UK (THE World University ranking 2018).
Attracting students to UK and Leeds is not enough, we think about their future prospects and providing them with diverse job prospects by facilitating internships and work experiences. For this we look to collaborate with industries and other relevant businesses to provide a work experience that would be beneficial for both. The objective is to not only provide them with good education but also provide the international students with good placement offers with the help of alumni members and industry partners.
Q. Would like to know about the MoU's that you are signing with Indian Institutions right now?
A. We are signing four statements of cooperation with the Indian Institute of Management Calcutta, Indian Institute of Technology Madras, SRM Institute of Science and Technology Chennai and the Thapar Institute of Engineering and Technology Patiala.
MoU between the University of Leeds and Indian Institute of Management Calcutta will emphasise on collaborative research activities under Leeds University Business School. The collaboration is joint co-development of graduate and doctoral courses, conferences, seminars and exchange of visiting scholars, researchers and graduate & doctoral students.
The MoU between the University of Leeds and SRM Institute of Science and Technology Chennai focuses on the joint research projects, joint conferences, seminars, workshops and other academic interaction meetings along with exchange of faculty and students.
The MoU between the University of Leeds and Indian Institute of Technology Madras will be extended for a further three years and will reiterate Leeds commitment to considering closer collaborations in several different areas. This includes working on collaborative projects, organisation joint academic activities, exchange of faculty, placement of students etc. The MoU between the University of Leeds and Thapar Institute of Engineering and Technology Patiala will focus on a joint program in the area of Chemical Engineering. The universities will be offering a four year BE Chemical Engineering program which will entail spending two years with Thapar Institute of Engineering and Technology and two years with University of Leeds, obtaining an award of BEng Chemical Engineering from Leeds.
Q. Is there any specific number of students from Thapar Institute of Engineering and Technology Patiala who will be able to take advantage of this exchange program to study at the University of Leeds?
A. Yes, we have certain numbers in mind and we are also providing certain number of scholarships to make this program attractive for the Indian students. I think the key is to make sure that the program should benefit students as they are going to bear the fee but spending two years in University of Leeds will be a good experience and will open a plethora of opportunities for them.
Stay updated with latest Education News