Power, Water, Security Bills: UGC to review university expenses
Power, Water, Security Bills: UGC to review university expenses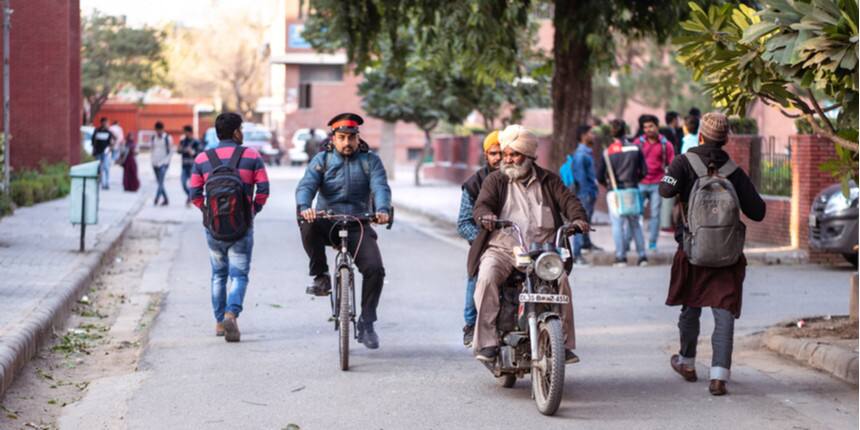 NEW DELHI: The higher education regulator, University Grants Commission (UGC), has formed a committee to review the "realistic requirement" of funds of central universities (CUs) during the current financial year.
Since its first meeting on July 1, the committee has sought details from all 40 central universities on the various types of expenses they incur, including amounts spent on electricity and water and the number of security guards engaged. It has also sought details of internal resources generated by the university in the last five years.
The academic community objected to UGC's demand for information, and the use of terms like "realistic requirement of funds". They argue that this represents a "serious encroachment on the statutory bodies of CUs". At least in theory, central universities are autonomous institutions that self-govern through a number of representative bodies.
Academics for Action and Development (AAD), an association of Delhi University (DU) teachers has written to the Union human resource development minister, Ramesh Pokhriyal 'Nishank' stating that that the letter sent by UGC committee is intriguing "as if their budgets submitted earlier were based on the unrealistic requirement of funds".
The AAD has mentioned that the previous budgets were approved by the statutory bodies such as the finance committee and the Executive Council of the university, whereas the UGC letter demands information in a very short span of time and without any approval from these bodies.
UGC Committee on 'realistic requirement of funds'
The UGC committee has been tasked with looking into areas of expenses that universities typically manage internally. Fixing "norms for hiring of outsourced staff and security personnel" is one of its responsibilities. Another is to "suggest austerity measures to minimise expenses".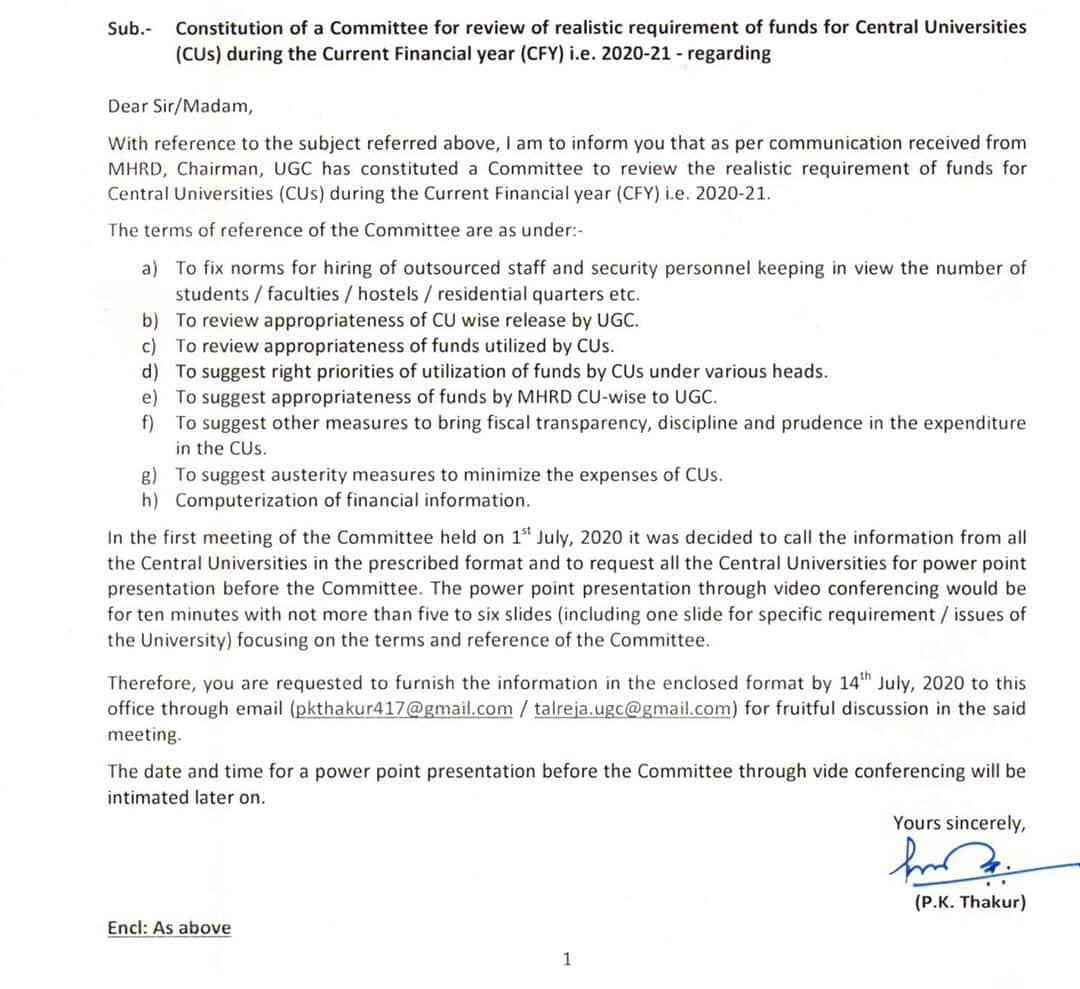 The UGC's control over how universities spend and on what is about to grow tighter. The committee will "review appropriateness" of the university-wise funds released by the UGC and how they were utilised; suggest "right priorities of utilisation of funds by CUs under various heads" and "appropriateness of funds by MHRD CU-wise to UGC". It will suggest measures for "fiscal transparency, discipline and prudence in the expenditure".
To this end, it has sought information on such minutiae as the number of entry and exit gates, the number of security staff and the norms for deciding how many are required.
The teachers point out that with the coronavirus outbreak, they will need more resources now to add the infrastructure and training required for online classes. The non-salary recurring expenses cover costs of items critical to academia such as books and journals, chemicals and laboratory material, machinery and equipment, repair and maintenance and other expenses.
The teachers are also miffed over the emphasis on extramural research and internal resource generation and argue that this will lead to commercialization of research and increase in fees.
Universities and funds shortage
The central universities for the past few years are facing the twin problems of dwindling funds and faculty shortage.
DU, for instance, hasn't had a complete round of recruitment in a decade; 4,500 of its 5,500 vacant posts are filled with ad hoc appointments. Then, AAD points out that teachers have been "constantly raising the issue of stopping research and development grants, innovation projects, travel grants in EC and AC where we were told that there was no sufficient fund for them. The second tranche of teaching posts under OBC expansion plan and additional teaching posts in lieu of increased EWS quota has not been released in DU yet". The table below gives the budgets for central universities, as per data shared by the MHRD with Parliament.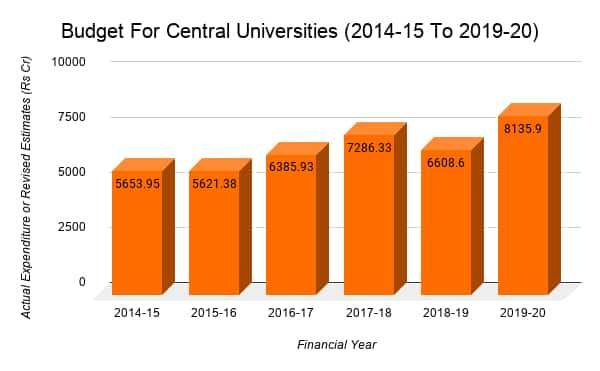 In the past three years, the Government of India has budgeted Rs 6,445.23 crore, Rs 6,843.4 crore and Rs 7,643.26 crore for central universities in 2018-19, 2019-20 and 2020-21 respectively. However, the same period also saw the addition of several new central universities requiring nfrastructure, campuses and faculty; increase of seats to accommodate the new quota for the economically weaker sections (EWS) and the outbreak of COVID-19 requiring technology.
In March, the HRD minister Ramesh Pokhriyal 'Nishank' told Rajya Sabha that 6,832 teaching posts in central universities were vacant as on August 1, 2019, out of which only 934 posts had been filled till January 24, 2020.
Undermining university autonomy
Some academics also argue that constituting such a committee is an attempt to curtail the autonomy of central universities. Several central universities were awarded graded autonomy in 2018 and University of Delhi, Banaras Hindu University and University of Hyderabad were granted Institution of Eminence status last year. Both policies, framed by the UGC, guarantee a degree of autonomy to the selected institutions to chart out their future plan with financial, academic and other freedom and minimal interference from the UGC or MHRD.
Also read:
Write to us at news@careers360.com