SNAP 2020 - Last minute preparation tips
SNAP 2020 - Last minute preparation tips
Merely two days left for the SNAP 2020 exam, candidates should remember certain last-minute tips to avoid any hiccup.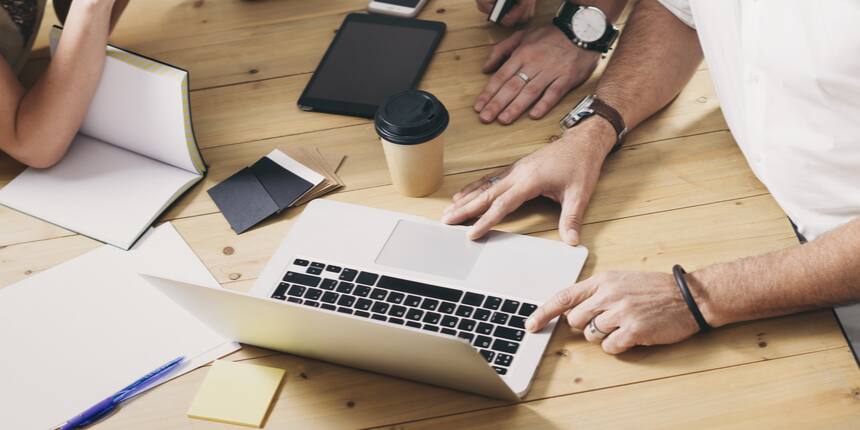 NEW DELHI - SNAP 2020 exam is round the corner and the candidates need to keep in mind certain last-minute preparation tips so as to avoid the last-minute hassle. In order to avoid any hassle, some of the important last-minute preparation tips for SNAP 2020 include sleeping well, the night before the exam, having all the necessary documents and other items, remaining calm and confident.
Carry all the necessary documents
It is extremely important to carry all the necessary documents to the exam centre of SNAP 2020. Forgetting one document may land the candidate to lose the opportunity to appear for the SNAP entrance exam. Hence the candidate must ensure that along with the SNAP 2020 admit card, candidates carry with them a valid identity proof.
Sleep well
With all the stress, the candidates try pulling up an all-nighter to leave no stone unturned. But, not sleeping well the night before the SNAP exam might make the candidates feel groggy and will also make them lose their ability to concentrate.
Eat Healthily
Eating healthy does not only mean to chew on the fruits and vegetables but also to eat them in a balanced manner. No candidate would want to fall sick at the last minute. So, it is recommended to have a healthy and balanced diet before the SNAP 2020 exam.
Revise, Don't Study
The last minutes are for revising. Pulling out new topics and questions for the SNAP 2020 exam will create more confusion. So, to avoid such a situation, it is recommended to stick with what you have prepared till now.
Stay Calm and Confident
As per the SNAP 2020 last-minute tips and instructions, staying calm and confident will help the candidates to avoid unnecessary hubbub and will be useful when answering the questions.
Also read:
SNAP 2020 - Social distancing and exam day guidelines issued
TS ICET 2020 - First round seat allotment result declared @tsicet.nic.in
Write to us: news@careers360.com
Know More About

Download Exam Brochure