St. Stephen's Admission 2019: Application Form Expected to Be Released From May 18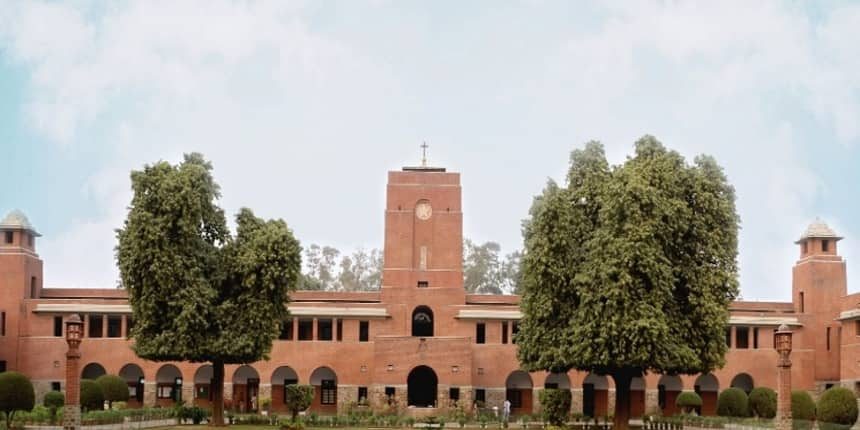 Compare Colleges
College Comparison based on Courses, Placement, Rank, Fee
New Delhi, May 6: St. Stephen's College has released the admission notice on May 6 stating that the application forms will be released, tentatively, on May 18. The college releases the admission process before the DU admission, every year. This year the college is again planning to release the application forms before the official commencement of DU admission 2019.
The college has fourteen departments under it and offers various UG and PG programmes to the candidates who wish to seek admission in one of the prestigious colleges of University of Delhi. The departments offering courses include Chemistry, Physics, Mathematics, Computer Science, English, Economics, History, Philosophy, Sanskrit, Hindi, Urdu and Persian, B Sc Programmes and BA programmes.
The admission process in St. Stephen's College is the same as that of DU admission 2019. The candidates will have to register, fill the application forms and remit the application fee in an online mode only. After the procedure of registration and filling the application forms are concluded, the St. Stephen's Cut off 2019 will get released in the month of July, tentatively, depending on the vacant seats.
St. Stephen's College expected cut off of 2019
S.No.

Course

Category

Commerce

(BFS)

Humanities

(BFS)

Science

(BFS)

1.

B.A.

Programme




GEN

96-98

95.5-96.5

96-98

2.

Economics

GEN

97.5-98.75

98-98.5

97-97.5

3.

Mathematics

GEN

97.25-97.5

96.5-97.25

96-97.5

4.

English

GEN

97.75-98.5

97.5-99

97.5-98

5.

History

GEN

97.75-98

96.5-98

96.75-98

6.

Philosophy

GEN

97-96.75

95-96.75

95.5-96.75

7.

Sanskrit

GEN

65-75

65-75

65-75

8.

Chemistry

GEN

96-96.66

-

-

9.

Physics

GEN

97-97.33

-

-

10.

B.Sc. Programme (Maths, Physics, Chemistry)

GEN

94.66-96

-

-

11.

B.Sc. Programme (Maths, Physics, Computer Science)

GEN

95.66-97

-

-
Stay updated with latest Education News