Students, faculty of 3 Punjab institutes to start coronavirus testing
Students, faculty of 3 Punjab institutes to start coronavirus testing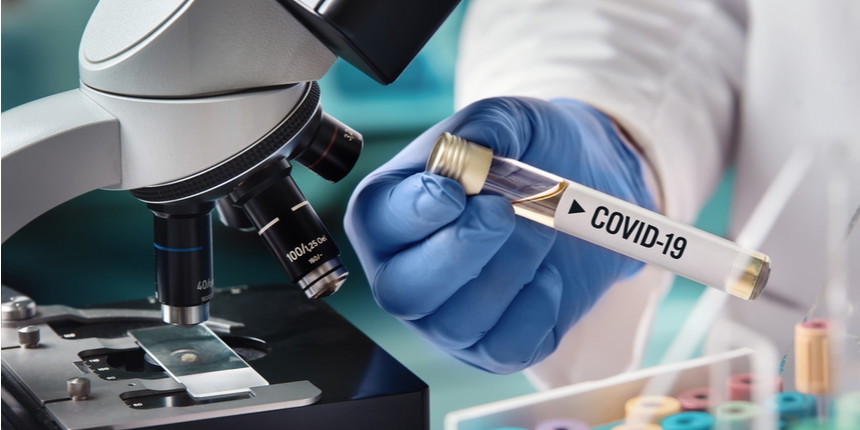 NEW DELHI: Students and faculty at the Indian Institute of Science Education and Research (IISER) Mohali and Panjab University (PU) will soon be testing samples for the presence of novel coronavirus. The decision was taken by the Department of Biotechnology, Government of India.
The CSIR- Institute of Microbial Technology (IMTECH) has already been testing and the two other institutes will be roped in to ease the load.
The initiative will initially start with 50 samples a day, Sanjeev Khosla, director, IMTECH, Chandigarh, told Careers360. "A team of 10 students and five faculty members in the institute are already involved in COVID testing," he added.
A "hub and spoke" model will be adopted. The hub, or IMTECH, is where the virus will be made inactive. They will receive the samples in their containment 'Biosafety Level 2 (BSL -2) laboratory' and deactivate them before sending them to IISER and PU, the spokes, for the testing.
Depending on the demand "the testing might go up to 100 a day," added Khosla.
Students and precautions
Jayaraman Gowrishankar, director, IISER, Mohali, said: "With the samples coming in with inactive virus, the experts and researchers in our institute can take routine precautions, and high-end precautions are not needed."
Eight post-doctoral students have already volunteered to be a part of the initiative. "More have shown interest and they too will get involved as soon as the lockdown is lifted," added Gowrishankar.
"We are waiting for the chemicals required for the testing. We have already placed the request for the chemicals and precautionary kits," said Kashmir Singh, professor, Department of Biotechnology, Panjab University.
Gowrishankar said the testing in the institutes should start by the end of this week. "The institutes are also waiting for the permission of the Indian Council of Medical Research (ICMR) to go ahead with the testing," he said adding, "We have the equipment but what we need is the chemicals. Those chemicals have to be specific for this virus."
Institute of Nano Science and Technology (INST) Mohali might also be roped in if the demand for testing increases in the region.
The entire activity will be done by students and teachers who agree to volunteer.
Also Read:
Write to us at news@careers360.com.


Stay updated with latest Education News
More From Pritha Roy Choudhury