Teachers have to 'handle' parents too during online classes
Teachers have to 'handle' parents too during online classes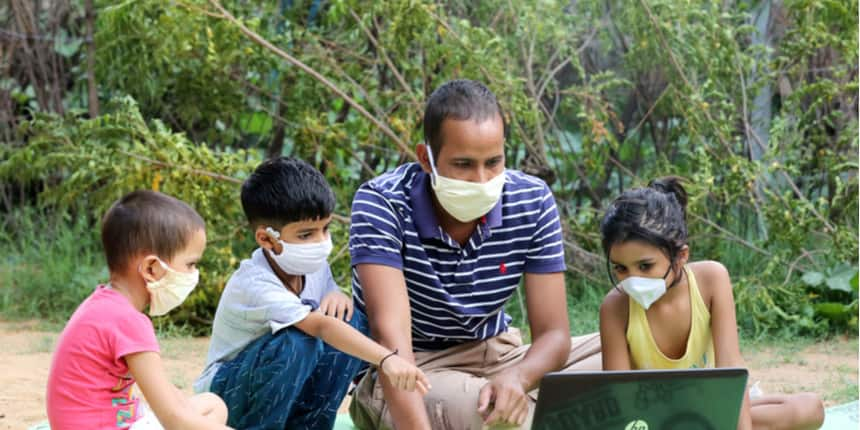 NEW DELHI: It has been five months since classes for school students moved online and both parents and teachers are unhappy with the shift.
India had gone for a total lockdown to arrest the spread of COVID-19, the infection caused by the novel coronavirus since March 25. The new academic year, where teaching has resumed, has begun online.
Parents, paying hefty fees on private schooling, are now sitting in on classes and, in many places, have begun to complain about the quality of teaching.
Teachers, on their part, complained of parents interrupting while classes are in progress, raising questions and 'helping' with tests.
Minimum requirements
Many teachers have set minimum requirements for online classes that children attend from home.
Deepika Nasier, who teaches at Delhi Public School, Sonepat, insists on children being in uniform. "We made it compulsory that each child will be in uniform with their videos on," she added. Nasier teaches six and seven year-olds.
But whatever discipline the uniform rule is meant to impose is violated, incredibly, by the parents who sit in on the classes with their children.
Parents, on their part, argued that the online classes have revealed the standard of instruction the children are receiving. "Online classes have exposed the poor quality of teachers across the country," said one parent in a social media post. "We are shocked at the way the teachers communicate and teach. The poor pronunciation, spelling errors, the harsh tone of voice, the lack of warmth," wrote another.
'Handling' parents
Parents, especially those of younger children, sit with them during the classes and don't miss out on any opportunity to challenge and even undermine teachers.
"Many times a parent will be asking the question in the middle of the class to clear their doubts and I have to tell them, please can we discuss it later," said a teacher, teaching in a DAV school in West Delhi on conditions of anonymity.
The teachers also complain that parents help children during tests. They take the help of Google and demand undue marks. "We recently conducted a periodic test, in which one of the parents helped their child with the answers. I did not give the mark but they demanded saying, 'Why are you not giving the marks, in Google the answer is there then, how can it be wrong?' But they don't understand that we teachers know very well who has studied and which child is copying," she added.
Another teacher of a Delhi Public School in Bangalore, who teaches mathematics in higher classes, voiced the same concern. "When these kinds of things happen in a classroom, they become difficult to handle. On many occasions, when the tests are going on, they prompt the child," she said."But we need to handle the issues so delicately and diplomatically."
This isn't a particularly happy situation for the student either. "The most irritating thing is that I have two teachers during an online class — one behind the screen and the other with me, my mother," said a Class 8 student of a private school in Delhi, again requesting anonymity. "The teacher will be asking something, and my mother will also ask, did you do this? Did you do that? Why can't you answer? Both are speaking at the same time. I go mad."
The National Institute of Open Schooling (NIOS), a government of India initiative which enrols about 3.5 lakh students annually is showing an increase in registration compared to previous years.
"The registration is going on in NIOS in this pandemic situation too. If some of the parents want to shift their wards to NIOS from a private school, it is their call. As of now, I only pray that every child should remain healthy," said a senior education official on conditions of anonymity.
Also Read:
Write to us at news@careers360.com
More From Pritha Roy Choudhury