'Tired of logging in': DU's OBE mock test causes more panic
'Tired of logging in': DU's OBE mock test causes more panic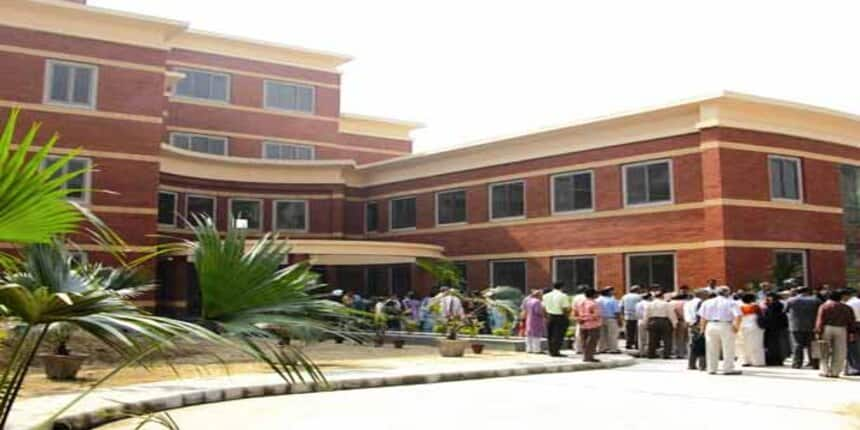 NEW DELHI: Delhi University's mock tests to prepare students for the final-year exams starting on July 10 did not go off well. Many students were unable to log in; several complained of wrong question papers or questions from previous years being included in the exams; dozens could not upload their answer sheets; and many were met with error messages when they tried to access the tests.
On July 2, Delhi University announced the revised date sheet for its online open-book examinations (OBE) for even semester and final-year students of undergraduate (UG) and postgraduate (PG) from July 10. DU also announced that the students can take the mock tests from July 4 to understand the method of answering the questions in the OBE.
However, rather than reassuring them, the mock tests have caused more panic among students. Students have taken to various social media platforms to share their experiences of the numerous glitches they faced related to mock tests, scheduled to begin today. Some students, sharing screenshots of OBE portal, said that there there is no mention of the date on the portal; some claimed that their OTP (One Time Password) was sent to the wrong number; while some also claimed that the OBE portal did not display their details, despite registering on the portal.
Students have launched an online campaign against the mock test by the university, #DUAgainstOnlineExams.
Login failure
Many of the students complained that despite trying to log-in several times on the OBE portal they are unable to login, thus not able to take the mock test.
One of the students sharing his concern with a teacher wrote: "Sir I have logged into the account so many times but this is the only problem which is coming I am tired of logging in.... Filled in all the correct details but still, it's not opening."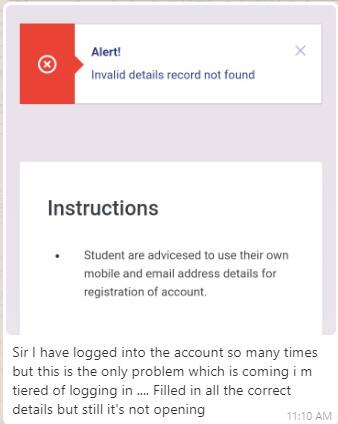 Another student of chemistry sharing his problem said, "Sir as per the guidelines of DU, today at 7:30 am there should be a mock test for P.G. Chemistry be available. But when I registered and logged in myself and tried to search mock test for the same, I didn't find it."
Students have also complained that DU website has crashed.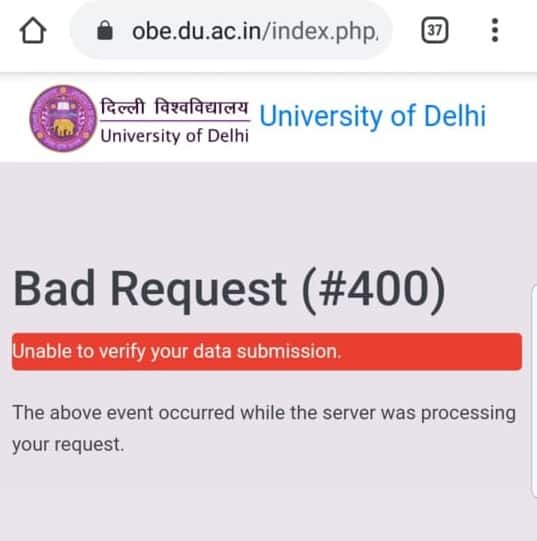 Unable to upload answer sheet, wrong question paper
Students have also raised complaints related to not being able to upload answer sheet of the mock sheet.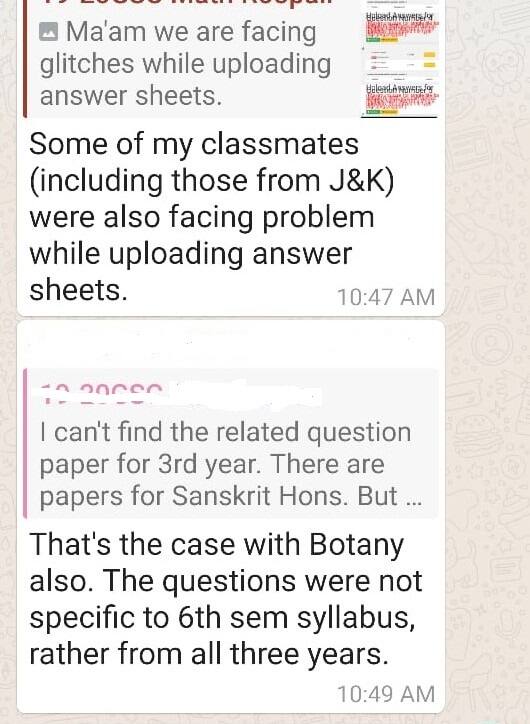 Students have also complained that the question paper in the mock test contained questions from all three years, instead of the just final semester.
Missing questions papers
There have also been complaints of the university not uploading question papers for certain subjects and loading the same question paper multiple times.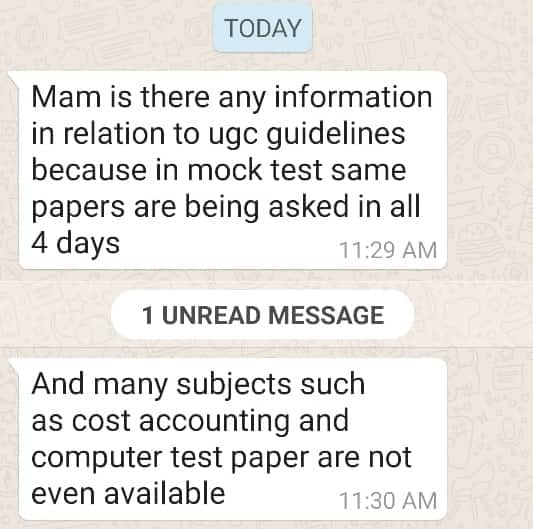 A third-year student wrote that he was given a test based on the second-year syllabus.
Disabled students were also in for a shock as according to the mock test guidelines there are five hours time allotted for PWD students but they downloaded the question paper it was showing the time of from 07:30 AM to 10:30 AM instead of 12:30 PM.
Students are also confused as the university portal askes them to upload files of less than 5 mb size, as that would require them to compress the file, which in turn would require more time and internet.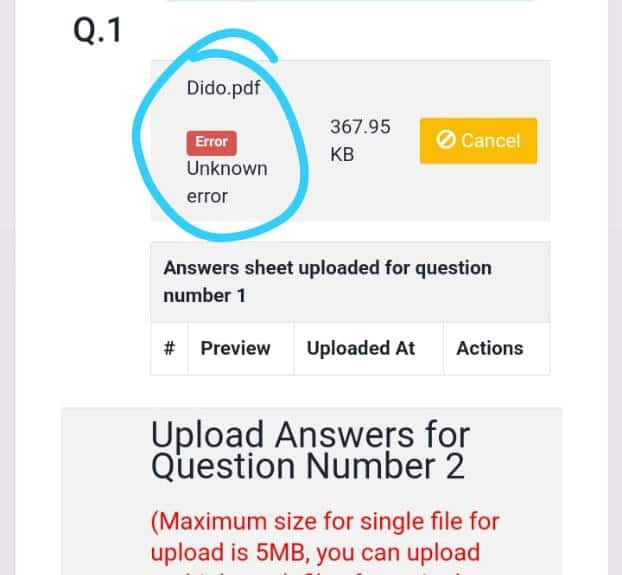 Also read:
Write to us at news@careers360.com