UGC's new policy for engaging alumni is on "seeking major donations"
UGC's new policy for engaging alumni is on "seeking major donations"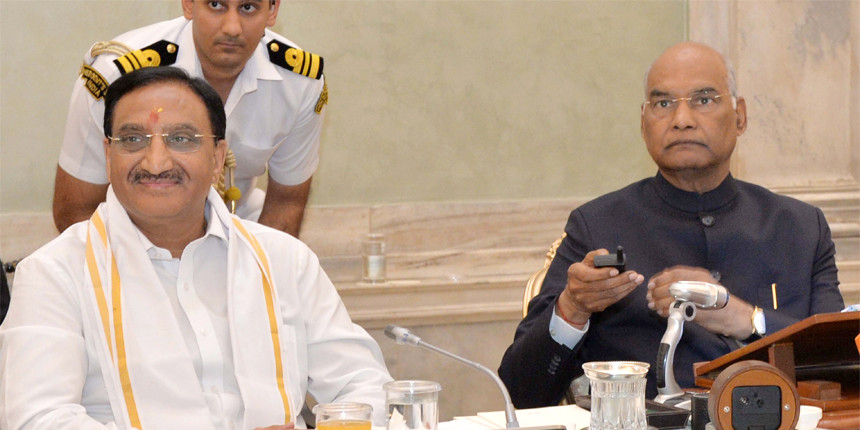 NEW DELHI: The higher education regulating and funding agency, the University Grants Commission, has framed a new policy to keep alumni linked to their universities.
Universities can use their alumni's "real-world" contacts, their "professional expertise" in academic and non-academic bodies, their "leadership" in governing bodies and their help with job placements. But mainly, universities can use their money. The UGC's document titled "Student Career Progression and Alumni Network" is really about fundraising.
Several of India's premier institutions for engineering and management have already successfully harnessed the power – and pockets – of their alumni to raise substantial funds. Most recently, Indian Institute of Technology, Delhi, set up its endowment fund with an initial donation of Rs 250 crore from its alumni. It aims to collect one billion dollars over the next seven years.
However, the country's vast network of universities, mainly offering higher education in general disciplines, don't fall in this category. The UGC policy is meant to change that.
The commission will even pay some universities Rs 25 lakh to set up and run their own "alumni-relations wing". The institutions will be selected on the basis of their rankings and accreditation grades, "years of existence", number of alumni activities and number of students, among other parameters. There are over 900 public and private universities recognised by the UGC and over 40,000 colleges with about three crore students.
Fundraising from alumni
The document acknowledges that a "major visible activity of the alumni is providing donations" and discusses ways to "solicit large donations" and smoothen that process.
One way to encourage the alumni's altruism is making donations 100 percent income tax deductible. The document points out that the IITs and some other institutions have already done this.
"It must also be kept in mind that a large number of alumni are settled outside the country," it continues. "It is important to initiate and maintain contact with this group."
To get funds from them, "the compliance of the university/colleges with the Foreign Contribution Regulation Act (FCRA) is a significant step in making overseas alumni donation possible". Universities are advised to "guide and support" affiliated colleges "regarding legal and financial aspects" of such transactions.
However, it might be a while before the alumni are sufficiently primed to part with money. The document says: "Fundraising requires long-term engagement with the alumni. It is not uncommon for the university leadership to engage with alumni for several years before they commit to large donations."
Keeping track
Before universities can start expecting financial contributions, they must start actively engaging with their alumni.
The policy document says that this function "needs to be highly coordinated by the university so that all activities connecting the alumni are managed through an alumni-relations wing headed by a very senior level official".
The report says that while professional institutions have stayed connected with their alumni more successfully, students from non-professional streams "remain invisible and unaccounted for in any database". It suggests that institutions seek involvement of these groups as they go into a wide range of professions and sectors. The document recommends collecting data at the point when a student graduates. "Suitable mechanisms to collect data at this point must be worked out [and] transference of data from universities to its affiliated colleges must also be worked out," it says.
The alumni-relations wings will not only find ways to solicit donations, it will also be in charge of managing them. The policy says: "The donors expect highest level of transparency in the utilization of their donations. Periodic reporting both financial and in terms of impact, is also generally expected for large donations." The alumni-relations wing will also provide the paperwork for donors to claim income tax benefits.
A central database
The policy framework also notes that the "alumni database contains highly personal and sensitive information" and must be effectively secured from misuse. "The UGC may also consider suggesting data policies covering various aspects of collection, maintenance and use of student and alumni data." Where it sets "priorities for action", it recommends that the UGC set up a common "IT platform for the database and electronic communications" and grant the interested universities access instead of each university setting up its own. Thus, a centralised database will be created.
The policy also recommends that the UGC set up a separate cell to advise universities and "coordinate their activities" and hold regional workshops.
Stay updated with latest Education News
More From Team Careers360