Warm, helpful, funny - Rajnish was an ideal colleague
Warm, helpful, funny - Rajnish was an ideal colleague
Careers360 lost one of its own on May 6.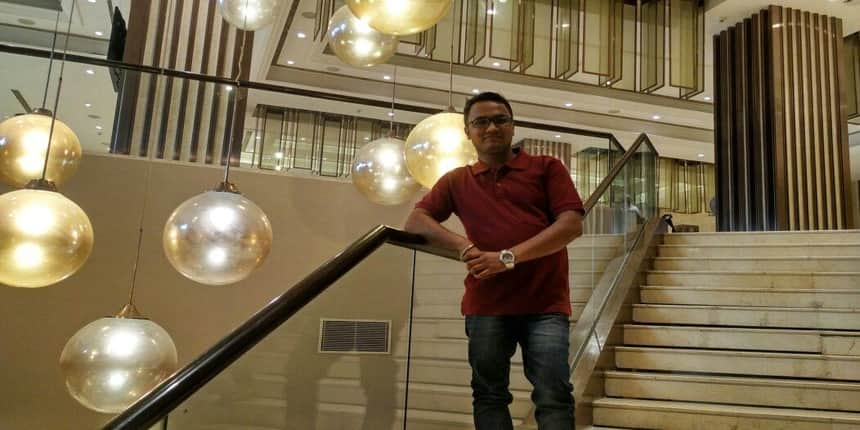 NEW DELHI: Rajnish Sharma had just entered a new phase of his life. He had been working on Careers360's SEO team for some years but had married just a few months ago, in November 2020. He had been working through the pandemic; keeping an eye on his twin pastimes -- cricket and politics -- and was very happy until an infection claimed him. On May 6, Rajnish passed away at his hometown, Bijnor in Uttar Pradesh. He was 31 and is survived by his wife and family.
For a while, it had seemed as if he would pull through. His colleagues in the team that covers medical education for Careers360 were preparing to have him back. He would, no doubt, have a list of complaints about all that was missed while he was away; a long, possibly heated, discussion would ensue with the team leader; but ultimately, any real tension would be expertly defused with a well-timed joke. For that's the kind of man Rajnish was -- diligent to a fault, always forthright, always ready with a joke.
Joining Careers360 in January 2016, Rajnish had guided and helped build the sub-domain dedicated to medicine from its very beginning. Going beyond his role of ensuring the content met SEO best practices, he helped weed out errors, trained colleagues in his field and was available for assistance at all hours -- even in the middle of the night.
Hugely supportive at work, engaging company at parties and on tea-breaks, reliably funny, Rajnish has left behind a team -- another family -- that feels incomplete even when the pandemic has flung everyone out of the building and into their homes.
Write to us at news@careers360.com
More From Team Careers360