135 teachers killed by COVID-19, postpone elections: UP teachers to CM
135 teachers killed by COVID-19, postpone elections: UP teachers to CM
Teachers have also demanded a compensation of Rs 50 lakh for those who died during panchayat election duty.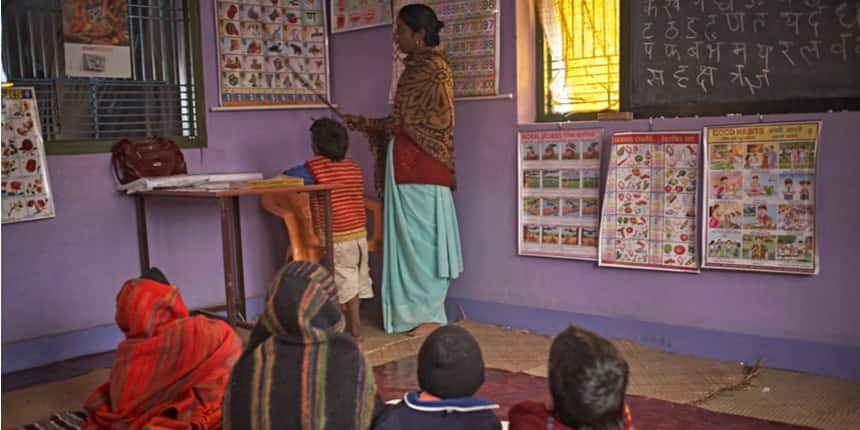 NEW DELHI: In a letter to the Uttar Pradesh chief minister Yogi Adityanath, the Rashtriya Shaikshik Mahasangh Uttar Pradesh (RSMUP), an association of primary teachers, has asked the government to postpone the ongoing panchayat elections in the state. Teachers said that more than a hundred teachers and instructors on panchayat election duty have died.
The letter to Yogi, Adityanath says: "Unfortunately, panchayat elections are being held in the state even in such a severe epidemic in which social distancing has gone for a toss. Officers, employees, teachers, security personnel on panchayat election duty are getting infected every day. The public is overwhelmed with unforeseen deaths every day. The families of teacher employees whose duties have been imposed in the panchayat elections are especially restless."
By the association's count, 135 teachers or instructors on election duty have died in 22 districts in Uttar Pradesh.
Teachers said that their demand to get vaccinated as frontline workers prior to the panchayat elections were ignored by the state government.
The association said that there is "tremendous resentment" among teachers for the state government and the election commission. The teachers also demanded that a compensation of Rs 50 lakhs be paid for the family of the deceased.
The association also demanded a proper treatment of the infected teachers and immediate release of compensation for the deceased.
"Therefore, we humbly request that the panchayat elections be postponed with immediate effect keeping in view the current situation and provide proper treatment of teachers and instructors infected during the election," the letter read.
The final phase of panchayat elections will begin tomorrow.
Write to us at news@careers360.com.
More From Team Careers360