16 districts will soon have a government medical college each: UP CM
16 districts will soon have a government medical college each: UP CM
The Uttar Pradesh cabinet had earlier approved 14 new medical colleges offering MBBS degrees for the state.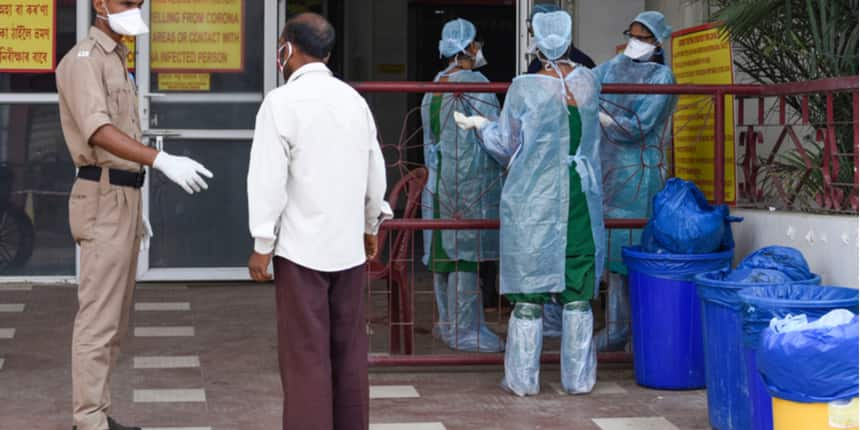 NEW DELHI: Uttar Pradesh chief minister Adityanath said on Tuesday that the establishment of medical colleges in 16 districts is expected to be completed at the earliest. These 16 UP districts do not have medical colleges yet.
"It (the UP government) is committed to providing high-level medical facilities to the public. In view of this, in 16 districts without medical colleges, work should be done with full energy to establish a medical college," said Adityanath in a social media post.
.@UPGovt जनता को उच्चस्तरीय चिकित्सा सुविधा उपलब्ध कराने के लिए कृतसंकल्पित है।

इसके दृष्टिगत मेडिकल कॉलेज विहीन 16 जनपदों में, मेडिकल कॉलेज की स्थापना के लिए पूरी सक्रियता से कार्य किया जाए: मुख्यमंत्री श्री @myogiadityanath जी महाराज

— Yogi Adityanath Office (@myogioffice) February 9, 2021
According to a report in the Times of India, the state cabinet had earlier approved 14 new medical colleges for Uttar Pradesh. Also, the construction of seven new medical colleges was completed and eight were in progress when the approval for the 14 was passed in December 2020.
The National Medical Commission had in October 2020 laid down regulations on starting medical colleges offering MBBS degrees and emphasized on the need to set up medical colleges attached to district hospitals.
These medical colleges should have an annual intake capability of at least 100 undergraduate admissions. The regulation also called for the requirement of the college building, laboratories, tutorial rooms, library, hostels and bed distributions.
The regulation had also emphasized the district hospitals having a capacity of 300 beds.
Write to us at news@careers360.com.
More From Pritha Roy Choudhury