25 things for school children to do during the COVID-19 lockdown
25 things for school children to do during the COVID-19 lockdown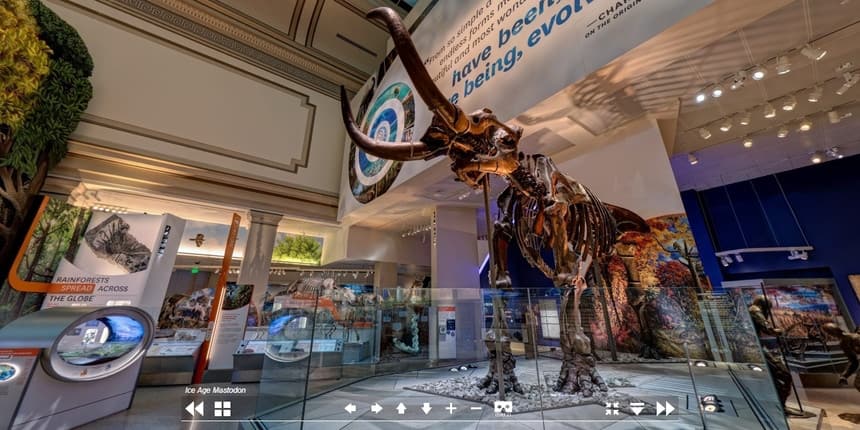 NEW DELHI:As schools are closed across the country due to the looming COVID-19 threat, governments are still figuring out how to go about restarting classes. With the entire school system in a freeze, we have assembled a list of free online resources that can keep young students engaged and help them learn.
Arts and culture
National Gallery of Modern Art-The National Gallery of Modern Art, run by the Ministry of Culture, Government of India, has started a virtual tour of its paintings and artefacts.
Google Arts and Culture-From loitering in the Palace of Versailles to closely analysing the brush strokes of Van Gogh's The Starry Nights, Google Arts and Culture allows you to explore famous museums, artefacts and monuments.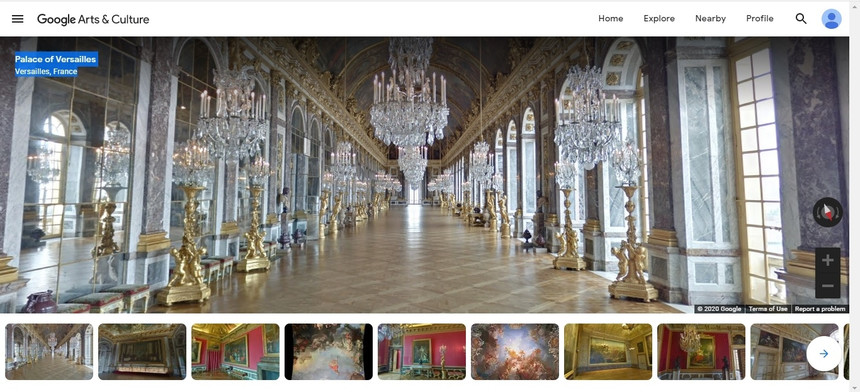 The Smithsonian, National Museum of Natural History- The Smithsonian, National Museum of Natural History offers a virtual tour of its exhibits. Get up close to a tyrannosaurus-rex skeleton without fearing it could collapse on top of you.
Drawing tutorials

#draw together–The New York Times'best-selling illustrator and graphic journalist, Wendy Macnaughton, has started a #drawtogether campaign where she takes in requests from kids and teach them how to draw what they want to draw. Also, the best submissions by the children end up on her instagram page.
Draw every day with JJK-Jarret J Krosoczka, another best-selling illustrator and author, has started a series where he gives tips on using practical tools for storytelling using drawings and words.
Lunch doodles- Mo Willems, award-winning author and illustrator, has teamed up with the United States National Cultural Center to start a YouTube series on illustrations for children in the wake of the coronavirus epidemic. The series will teach you how to improve your pen skills by doodling.
Read at home
National Book Trust of India- The National Book Trust of India has made 100 plus books, mostly for children and young adults, available for free in 18 languages. It provides options ranging from the stories of a real-life giraffe in Malayalam to the story of Mahatma Gandhi in Gujarati.
Audible-Amazon's audible has made its children's stories section free to stream for children all over the world.
StoryWeaver-Pratham Books' StoryWeaver has more than 19,000 books and also dedicated reading programmes tailored for children between classes one to eight.
LibriVox- Listen to Herman Hesse's Siddhartha or William Wordsworth's Solitary Reaper while you are gazing out the window and envying the birds their freedom.
Learn at home
The National Repository of Open Educational Resources- The website, developed by Central Institute of Educational Technology (CIET) and the National Council of Educational Research and Training (NCERT), provides multiple online courses and e-books.
Chachi-Ignus Pahal, a non-profit working in the educational sector, has launched Chachi, an activity generator app for teachers and students. It provides questionnaires and worksheets for various grades, as well as advice on how to conduct online classes.
Scholastic- It has day-by-day projects customized for students from pre-kindergarten to higher secondary level.
CK12- CK12 has curated lesson plans and short video essays to help school students understand science, maths and social science subjects.
Big History Project- From the Big Bang theory to the melting of the polar caps, this is an online social studies course that explores beyond the text books and helps students join the dots between the past and the present.
Science and Maths
American Museum of Natural History-The American Museum of Natural History has dedicated YouTube series on topics that are a blend of science and history.
Math Games-A website dedicated to various math-related puzzles and games.
Ptable- A dynamic periodic table for the chemistry enthusiasts. It allows you to select singular elements from the table and learn more about them.
Music
World Music Archive-The British Broadcasting Corporation's (BBC) world music archive explores musical traditions from all over the world.
Coding
Scratch - Massachusetts Institute of Technology has a website dedicated to get children interested in coding by helping them understand the basic principles of programming language using stories and games.
Other resources
Geography now-Learn why Mongolia is known as the "Land of the eternal blue sky" or other such curious geography facts from this YouTube channel that has dedicated episodes discussing the geography, culture and languages of each country.
National Geographic Kids-National Geographic Kids has a multitude of video resources to keep the kids entertained.
NaNoWriMo's young writers program-NaNoWriMo or National Novel Writing Month is a free programme which provides workbooks and writing resources for school students interested in exploring their creative side. Children are given writing challenges and topics to work into a novel that will be uploaded on their site.
Zen Pencils-Gavin Aung Than, the creator of Zen Pencils, takes inspiring quotes from famous people and illustrates them in a way that is engaging and upbeat.
Crash Course- This YouTube series provides engaging short video essays on various subjects from the Indus Valley Civilization to thermonuclear physics.
Write to us at news@careers360.com.