30% children drop out of secondary schools in East, North-East; Bihar worse at 39.73, HP best with 7: MHRD data
30% children drop out of secondary schools in East, North-East; Bihar worse at 39.73, HP best with 7: MHRD data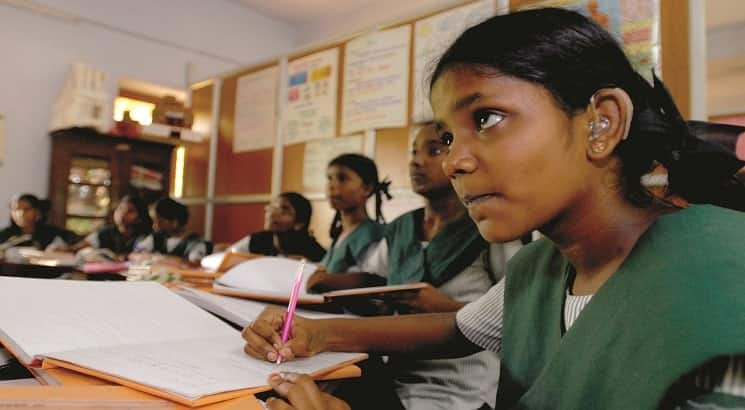 NEW DELHI, DECEMBER 26: Arunachal Pradesh, Bihar, Jharkhand, Mizoram and Nagaland top the school dropout rate in India. West Bengal, Tripura and Odisha not far behind with close to 28 per cent. Arunachal Pradesh has recorded the highest decline from 14.49 in 2014-15 to almost 30 percent in 2016-17.
The NITI Aayog 'SDG India Index - Baseline Report 2018', states that the average annual dropout rate at secondary level is 17.06 percent, against the 2030 target of reducing this rate to below 10 percent.
Eastern states- Reason to worry
With 39.73 per cent school dropout rate at the secondary level, Bihar stands at the last place. The situation has gone from bad to worse in the state in past three years, while the neighbouring states of Jharkhand and West Bengal are also experiencing similar trends just shy of Bihar with an increase in the dropout rate by 13 per cent and 8 per cent respectively between 2014-15 to 2016-17. Bihar is closely followed by the neighbouring state of Jharkhand with 36.64 per cent and West Bengal at 26.93 per cent.

The latest data shared by the Union Ministry of Human Resource Development (MHRD) show that the eastern states have the worst drop-out rate in the country. Odisha, though shows a significant improvement of 20 per cent points, still features among the worst in the country at 28.89 percent. The improvement is seen as a result of sincere efforts on part of the state government like free textbooks, uniforms, providing multi-lingual education in 21 tribal languages, hostels for girls, seasonal hostels for children of migrant labourers.

UNDP in its Millennium Development Goals (MDG) assessment 2015 has stated that India has made significant progress in universalising primary education, male and female youth literacy rate is likely to be at 94.8% and 92.4% at the national level. This could also be as a result of Right to Education (RTE) which was implemented in 2010. Sadly, it does not have provision for students after their class eighth.

The western and southern states mixed results with some showing improvement, while others slipping a few steps. The dropout rate has gone up in Telangana and Andhra Pradesh in south and Gujarat in the west. The reports from the rest show a decline.
| | | | |
| --- | --- | --- | --- |
| STATES (South) | 2014-15 | 2015-16 | 2016-17 |
| ANDHRA PRADESH | 12.65 | 15.71 | NO DATA |
| TELANGANA | 17.43 | 15.53 | 22.49 |
| TAMIL NADU | 12.20 | 08.10 | 10.03 |
| KARNATAKA | 27.57 | 26.18 | NO DATA |
| KERALA | 14.46 | 12.32 | 12.7 |
North East- worst performing region
Barring Assam, the other seven sisters of the north east show trends similar to the rest of the country.
The dropout rate has almost doubled in Mizoram and Sikkim to 30.67 and 24.14, respectively. Though, Nagaland shows improvement, it is still ahead of many states with a drop out rate of 31.28. Though the decline in the dropout rate in Meghalaya and Tripura is the least among all the states, the two states still feature among the worst in India. The officials credit this to lack of teachers, family support and difficult terrain.

Overall statistics released by the MHRD earlier this year counts as many as 62.1 million children to be out of school. According to the 2011 Census, around 20% children of the age group covered under the (RTE) Act were out of school, which in numbers is close to 84 million.

The performers
Every state has its own challenge in bringing and retaining children in schools. Lack of teachers, infrastructure or poor family support are considered to be the top few. Still, some of the states across regions have made strides and have become an example for others to follow.

The three northern states of Himachal Pradesh, Punjab and Uttarakhand have the least drop out rate of 7.03, 8.60 and 9.09 respectively. Tamil Nadu and Kerala, where education is always on the priority list of the government, have further reduced their drop out rate by around two per cent and is at 10.03 and 12.77, respectively at present.

Maharashtra and Uttar Pradesh(UP) have shown comparatively better performance in the overall drop out rates with 12 per cent but while in UP it has gone up by five per cent, Maharashtra has improved by approximately three per cent.

Delhi, which has been doing good when it comes to giving results at 10th and 12th level, needs to work, as the drop out rate has gone up slightly high from 8.9 to 10.75. Haryana saw a slight change between 2014-15 to 2016-17 when the drop out rate went up from around 12 per cent to 15 per cent, but has again brought it down to 12 in 2017-18.

The difficult situation in the Jammu and Kashmir seems to have hit the school education as well with drop out rate going up from 15.36 to 24.35 in three years time.
| | | | |
| --- | --- | --- | --- |
| STATES (Central) | 2014-15 | 2015-16 | 2016-17 |
| MADHYA PRADESH | 26.47 | 24.77 | 23.76 |
| CHHATTISGARH | 23.41 | 21.26 | 24.23 |
Some of the states have taken various initiatives to bring down the dropout rate, Bihar which has the worst dropout did introduce some revolutionary measures like free bicycles, free school uniforms a decade ago, it needs to have a re-look at the strategy. Some of the reason for high drop out is also because of secondary schools are located far, lack of interest among children and family, the economic condition of the family as well as the availability of toilets.
The central government's Department of School Education and Literacy has recently launched the Samagra Shiksha - an Integrated Scheme for School Education as a Centrally Sponsored Scheme throughout the country, by merging various schemes. This programme subsumes the three erstwhile Centrally Sponsored Schemes of Sarva Shiksha Abhiyan (SSA), Rashtriya Madhyamik Shiksha Abhiyan (RMSA) and Teacher Education (TE).

As per the MHRD, it is an overarching programme for the school education sector extending from pre-school to class XII and aims to ensure inclusive and equitable quality education at all levels of school education. It envisages the 'school' as a continuum from pre-school, primary, upper primary, secondary to senior secondary levels.
UNION TERRITORIES
2014-15
2015-16
2016-17
ANDAMAN & NICOBAR ISLANDS
7.20
9.87
7.36
CHANDIGARH
NO DATA
NO DATA
DADRA & NAGAR HAVELI
28.59
16.77
27.96
DAMAN & DIU
19.86
32.27
19.52
LAKSHADWEEP
8.03
6.76
5.80
PUDUCHERY
14.24
12.19
12.65
DELHI
8.90
11.81
10.75
---
Follow us for the latest education news on colleges and universities, admission, courses, exams, schools, research, NEP and education policies and more..
To get in touch, write to us at news@careers360.com.