AICTE likely to file review petition against SC Order to restore its regulatory powers, says Prof Sahasrabudhe
AICTE likely to file review petition against SC Order to restore its regulatory powers, says Prof Sahasrabudhe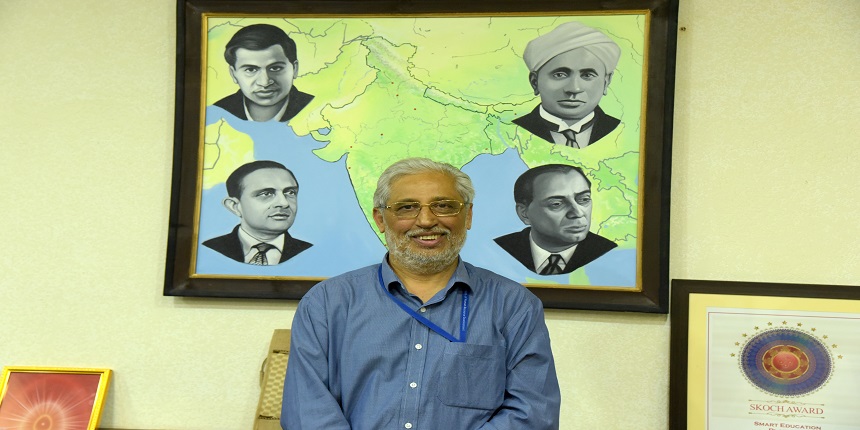 NEW DELHI, AUGUST 13: The All India Council for Technical Education (AICTE) is likely to file a review petition in the Supreme Court, against later's July 24 order where it has curtailed the role of AICTE as a regulator. AICTE Chairman Dr. Anil Sahasrabudhe speaking exclusively to Careers360 has said that after going through the judgement if the need arises to maintain the quality of technical education, they will be filing the review petition in the Supreme Court.
AICTE Chairman speaking over the news doing rounds related to Supreme Court taking away its regulatory powers, related to management education, said that they are yet to get the final copy of the judgement and it will be too early to comment on it without going into the details of it. He said, "we will go into the details of the judgement when we get a copy of it and its implications."
However, Prof Sahasrabudhe said that if the SC order is not in the interest of the general public, then either the Ministry of Human Resource Development (MHRD) or the AICTE will once again approach the Supreme Court by filing a review petition.
A segment of educators are also looking at the judgment as ruling which allows any institution to start management programmes without approval from any regulatory body in the country. AICTE Chairman reacting to this said that he has also heard from some quarters that not just the AICTE, even permission from the UGC is not required now to start a programme, such a scenario will cause chaos. "If this is the interpretation of the judgement as being said by some people, then anyone can start any course, charge any fee, who would look into the quality of education being offered, who will control such institutions?" questioned Prof Sahasrabudhe.
When asked about the over-regulation being an important factor for the SC judgement against AICTE, Prof Sahasrabudhe said that the AICTE is in favour of giving autonomy to institutions, however, he added that without any regulation, autonomy will also be of not much help. He said, "there are some yardsticks which you have to satisfy, then you enjoy the autonomy. There are regulations which are needed to take care of erring institutions."
Controlling erring institutions
We have seen in past, though there was regulation in place, still, people were playing mischief, charging a huge fee to the tune of Rs. 16-17 Lakh for management courses. The problem was so much that even when students were cancelling their admission, institutions were not returning fees. We had to fight with the institutions to return fee, even threaten them of closure in case they did not refund fee."
When asked, if the SC judgment implies that the AICTE does not have any regulatory role over institutions offering management programmes will the AICTE go for review petition? Prof Sahasrabudhe replied that in such a scenario there is no option available with it and it will have to go for the review. He said, "I am not saying that we want to control the institutions, but there should be some 'Lakshman-Rekha', which will control them, because free for all will not work."
He added that AICTE has been advocating autonomy of institutions and is of the view that it should not curtail the freedom of institutions. "But, freedom without boundaries is also bad, yo have to be within certain parameters. Minimum standards should be maintained," he said. He added that AICTE IS in complete favour of giving autonomy to institutions provided some checks and balances are there.
Stay updated with latest Education News