AP ICET 2021: Important topics and quick tips to prepare for the exam
AP ICET 2021: Important topics and quick tips to prepare for the exam
Here are some important topics and AP ICET preparation tips. The state-level MBA entrance exam will be held on September 17 and 18.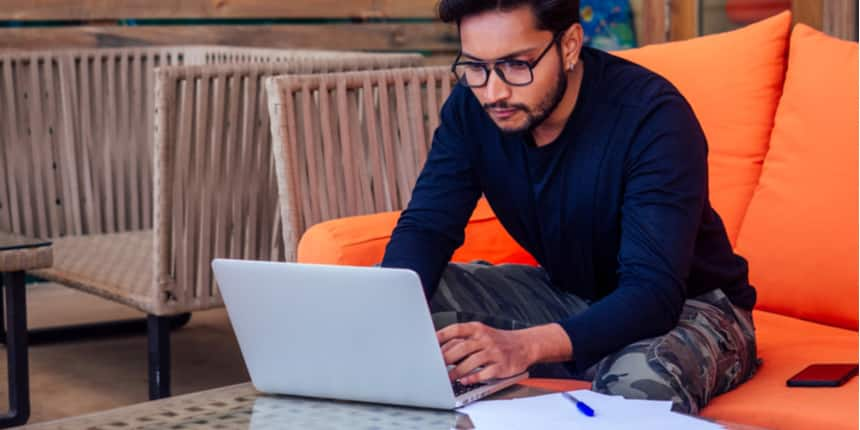 NEW DELHI: Sri Venkateswara University will be conducting the Andhra Pradesh Integrated Common Entrance Test (AP ICET) on September 17 and 18 this year. AP ICET 2021 will be held in two different sessions. The exam will have a total of 200 questions to be answered in two and half hours (150 minutes). As per the AP ICET marking scheme, one mark will be awarded for every correct answer, and there will be no negative marking for wrong answers or unattempted questions. Since there is no deduction of marks, candidates can attempt as many questions as they want.
Admission Alert: IPE Hyderabad PGDM admissions open | Highest CTC 20.84 lacs | Scholarships available. APPLY Now
Here are some AP ICET important topics and preparation tips to ace the entrance test with a good score.
Andhra Pradesh ICET 2021: Important dates
Events

AP ICET dates and time

AP ICET exam dates 2021

September 17 and 18, 2021

Andhra Pradesh ICET exam timing

9 am to 11:30 am

3 pm to 5:30 pm
AP ICET 2021 syllabus
AP ICET syllabus lists the important topics that candidates must prepare for cracking the exam. Experts suggest preparing for the exam as per the AP ICET 2021 syllabus to ensure no important topic is left. The syllabus of AP ICET 2021 will also give the candidates an idea about the questions that are asked in the test. The AP ICET 2021 syllabus consists of topics from three sections namely- Analytical Ability, Mathematical Ability, and Communication Ability.
AP ICET Exam Syllabus 2021: Analytical ability
The analytical ability section has two parts which are data sufficiency and problem-solving. The topics in this section will be table and graphs, passage, symbol interpretation, and others as detailed in the table below.
AP ICET 2021 syllabus for Analytical Ability
| | |
| --- | --- |
| Data sufficiency | The missing number in a sequence |
| Venn diagram | Symbol interpretation |
| Seating arrangements | Coding and decoding problems |
| Numbers and alphabets | Pie chart |
| Blood relationships | Passage |
| Data analysis | Calendars and clocks |
| Sequences and series | Arrivals and departures |
| Problem-solving | Tables and graphs |
| Bar diagram | Date, time & arrangement problems |
AP ICET Syllabus 2021: Mathematical ability
In the Mathematical Ability sections, they are three sub-sections which are:
Arithmetical Ability
Algebra and Geometrical Ability
Statistical Ability
The subsections contain some important topics from which the questions are asked. Check the table that follows to know the topics.
AP ICET 2021 syllabus for Arithmetical Ability
| | |
| --- | --- |
| Laws of indices | Distance and work problems |
| Pipes and cisterns | LCM and GCD |
| Ordering | Profit and loss |
| Percentages | Numbers and divisibility |
| Partnership | Surds |
| Rational numbers | Ratio and proportion |
| Areas and volumes mensuration | Modular arithmetic |
AP ICET exam syllabus for Algebra and Geometrical Ability
| | |
| --- | --- |
| Statements, Truth tables | Binomial Theorem |
| Plane geometry | Tautologies-Sets, Relations, and functions |
| Coordinate geometry | Polynomials |
| The notion of a limit and derivative | Progressions |
| Matrices | Equation of a line in different forms |
| Trigonometry | Implication converse and inverse |
AP ICET syllabus for Statistical Ability
Frequency distributions

Correlation

Standard Deviation

Mean

Mode

Median

Probability
Syllabus of AP ICET 2021: Communication Ability
Check out the AP ICET Communication Ability sub-sections and major topics of it.
Vocabulary

Business and Computer terminology

Functional Grammar

Reading Comprehension (3 Passages)

Identification of the vocabulary which is used in day-to-day communication

The grammar used in day-to-day communication as well as in business contexts

Draw inferences and understand written text
How to prepare for AP ICET 2021
Here are the AP ICET 2021 preparation tips that can help in acing the exam with a high score
Solve AP ICET mock tests
Solving AP ICET mock tests has numerous advantages. Mock tests help in assessing one's preparation level and progress. It also provides an opportunity for the candidates to recognize the areas/topics which are weak or strong for them.
Giving mock tests also makes the candidates more familiar with the exam pattern and type of questions asked in the exam. Thus, AP ICET 2021 aspirants are advised to solve AP ICET 2021 mock tests having varied difficulty levels.
Prepare using previous year AP ICET question papers
Candidates must resort to the AP ICET previous year's question papers. These can give them an idea about the questions that are asked in the exam, along with their difficulty level. Preparing with AP ICET exam question papers is suggested by both experts and toppers.
Learn to manage time wisely
As the AP ICET syllabus includes three sections with each having sub-sections, the candidates should wisely divide the time for all three sections and should invest extra time on the areas in which they are weak.
The candidates should make sure that they cover all the topics without skipping any. And on the day of the examination, candidates should primarily decide about time allocation for each section according to their convenience and implement their strategy accordingly on the exam day.
Revise rigorously
Candidates are advised to revise the AP ICET topics already prepared. While revising, candidates are suggested to make short notes. By doing constant revision, candidates can perform better on the exam day without struggling much. Thus, revision is one of the significant elements in the AP ICET 2021 preparation recommended by previous toppers and experts.
AP ICET 2021: Best books to prepare
| | |
| --- | --- |
| Name of the AP ICET books | Author/ Publication |
| Logical and Analytical Reasoning | A.K. Gupta |
| Verbal and Non-Verbal Reasoning | R.S. Aggarwal |
| Quantitative Aptitude for Competitive Examinations | R.S. Aggarwal |
| Data Interpretation and Data Sufficiency | Arihant |
| Grammar Error Spot | A Upadhyaya |
| Proficiency in Reading Comprehension Simplifying the "Passage" for you | Ajay Singh |
Write to us at news@careers360.com.