COVID-19: Engineering students of APJAKTU Kerala protest against offline exams
A students' group claims 35 BTech students tested positive for COVID-19 due to APJAKTU's offline semester exams for engineering students.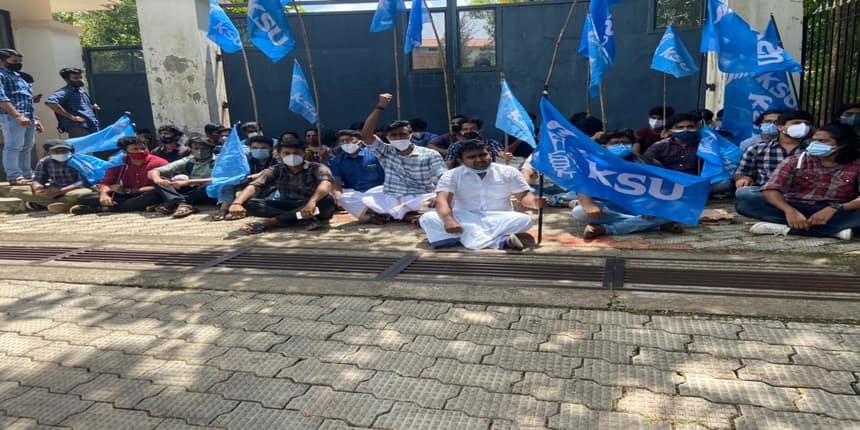 NEW DELHI: At least 35 students of APJ Abdul Kalam Technological University (KTU) in Thiruvananthapuram, Kerala, have tested positive for COVID-19 after appearing in the offline exams being conducted by the university, students of the university said on July 20. Many have now launched a hunger strike against the exams which began on July 9 and are scheduled to continue till July 26.
Recommended :
Get important details about APJ Abdul Kalam Technological University, Thiruvananthapuram.
Download Brochure
The students alleged that the university has not been following the COVID-19 protocols laid out by the higher education regulator University Grants Commission or the university.
"Temperature of the students is not being noted, no social distancing, none of the colleges are following any Covid protocols. If any college is doing this, they are doing it only for official purposes and to click photographs", said Hari Gramam, a final year student studying BTech mechanical engineering.
Careers360 was unable to reach AJAKTU officials on phone. If they do respond, this copy will be updated with their comments.
Protest against offline exams
The Kerala Students Union (KSU) which functions as a students' wing of the Congress party like the NSUI, had called a protest march to the KTU headquarters demanding that the university conduct the semester exams in online mode.
The petition says that KSU's technical wing coordinators tried to meet the VC with their complaint personally, but the KSU activists were forcefully evicted with the help of the police. The KSU then went on hunger strike.
A notification by the APJKTU on July 10, said "Upon recommendations of the Syndicate Standing Committee on Examinations, permission has been accorded by the Vice Chancellor invoking Section 14(5) of the Act to conduct the even semester UG and PG examinations in the conventional offline mode".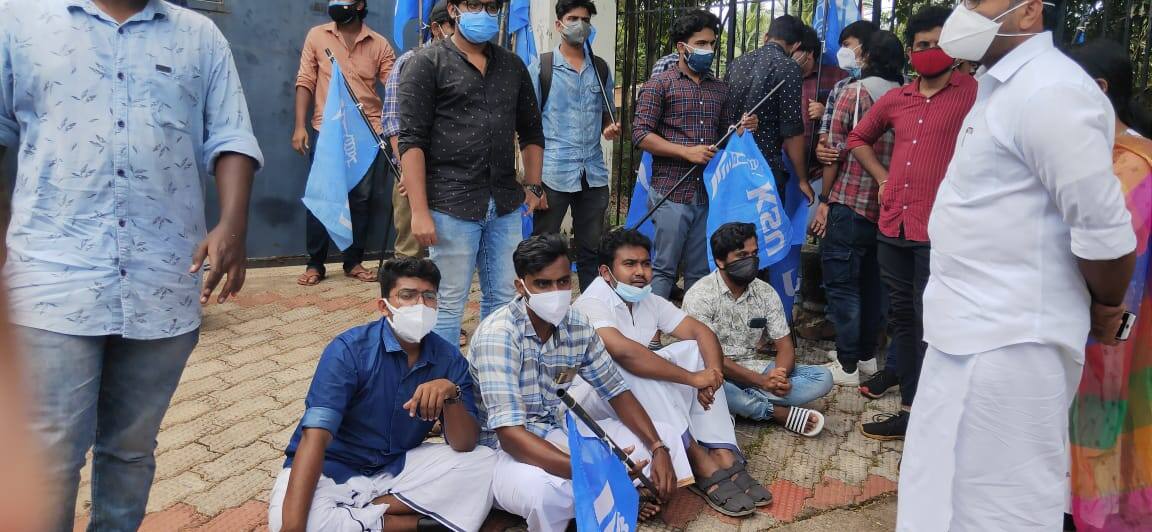 COVID-19 cases in Kerala
Most of the COVID-positive students are hospitalized, the protesting students said. The number of cases in the state are also rising because of the exam, they claimed. KTU has 145 colleges affiliated to it, the classes for which are being held online.
Protesters want to know why exams are being held offline when classes and final-year exams have been online. "The university conducted the final year exam online but the other semester exams are all in the offline mode," said Gramam.
KTU has students from the Andaman and Nicobar Islands, Lakshadweep, Jammu and Kashmir as well as the northeastern states. "Many of these students say they cannot appear for the exam as they have to buy tickets to fly for the exams. The university is saying that they will be given another chance. This is a farce, two-semester exams will collide for these students'', said Gramam.
Write to us at news@careers360.com.