B-schools with commercial objective will run as long as demand exceeds supply, LIBA Director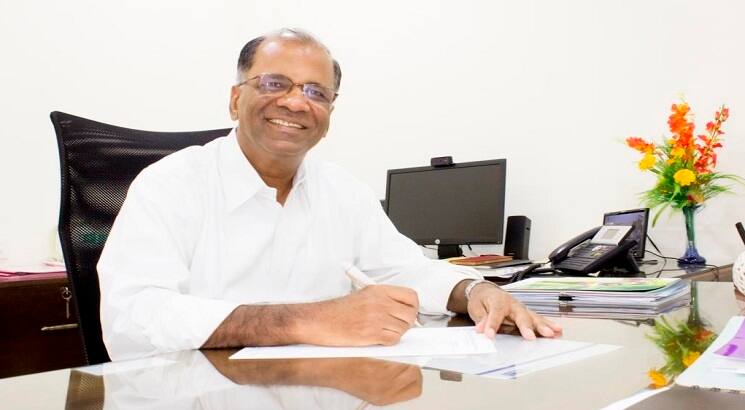 Fr. P. Christie, SJ, Director, Loyola Institute of Business Administration (LIBA) in an exclusive conversation with Careers360 shares his thoughts on changing management education scenario, the impact of IIMs getting degree-granting status on PGDM institutes and role of international accreditation...
Q. Management education across the globe is going through a transformation phase, how are Indian B-Schools reacting to it?
A. Change and transformation are necessary for the growth and development in any area. This applies to the management education sector as well. We are witnessing changes at an unprecedented speed and magnitude in all spheres of life all over the world – causing disruptions in business, technology and education. Consequently, the expected skill set from the business students is also constantly changing.
Indian B Schools are taking serious efforts by not just reacting but proactively responding to the changes by constantly upgrading and updating the curriculum to make it relevant. They are also employing relevant technology in the pedagogy utilizing the Indian case studies and bringing to the front Indian case studies from which the rest of the world can learn about the Indian management styles and systems. They are getting involved in joint research with the other countries and making efforts to prepare students with strong international perspective.
Q. Now that IIMs will award MBA degrees, how will it impact the PGDM institutes?
A. Awarding of MBA degrees by IIMs will not have any significant impact on institutions awarding PGDM as long as the quality is maintained and improved. It is the value addition and transformation in the participants that is more important in management education than the degrees, diploma or certificates. The industry recognizes the individuals with competency and not the degrees. ISB offers certificate, earlier IIMs offered PGDM. The impact of the degrees will only be relevant when competing for Government or public sector jobs, but in private sector, it will not make any difference.
Moreover, many schools like LIBA, get certified by Association of Indian Universities (AIU) that PGDM is equivalent to MBA. So, for all practical purposes it is an MBA degree; for example, PGDM students can pursue PhD in any Indian University without any problem.
Q. Many of the B-Schools have closed down in past few years, how do you look at this trend?
A. Closing is a natural phenomenon when the supply is excess in demand. The B-schools with commercial objective will run as long as demand exceed supply. Once the trend reverses then they will not attract the students and have to close down as the operations become non-viable.
Only those B-Schools which focus on quality education, constantly transforming itself to meet the current needs of the business and the society will survive and succeed.
Q. How important is international accreditation for a B-School?
A. Today, we want to be an internationally recognized Business School. International accreditation will help B-schools to benchmark against the global management education. It will help the school to assess themselves. LIBA has decided to go for SQAS and other international accreditations. It is an external and objective audit and assessment, which will help the school to improve in its pursuit of Ethics and Excellence. This is a step towards delivering management education of global standards.
Universities abroad also look for these accreditations and collaborate with us in the area of student and faculty exchanges. It makes it easy for credit transfers.
Q. Specialisation in management education is emerging in a big way and many institutes are offering specialised programmes. Does it help candidates in long-term growth?
A. Management field is vast and specialization helps a person to focus on a particular area of study. However, what is specialized today will not be special tomorrow.
Changes in environment are extremely fast that importance should be given to the fundamentals at the ground level rather than the specialization. They should have a strong grounding in the fundamentals.
Secondly, learning is a life-long journey. We need to teach them the pedagogy -- 'Learning to learn/know' – which is one of the pillars of education according to UNESCO.
Q. What specialised programmes are being offered by LIBA?
A. Currently at the MBA level we do not offer any specialized programs, but we plan to offer a program in business analytics in collaboration with TCS. Like any other business school, we offer dual specialization to the students in the areas of HR, Marketing, Finance, Operations and Business Analytics.
In our executive education, we have customized long-term specialized programs for companies in specific areas such as insurance, automotive management, banking sector, healthcare and Business Analytics.
Q. What are the new teaching-learning pedagogy has been adopted by LIBA?
A. A paradigm shift has taken place in education from teaching to learning and management education which is trending. In management education, it is much more relevant as management studies is a practical and applied discipline. We at LIBA are following the being, doing, knowing model in curriculum and syllabus designing.
We have introduced the simulation business game to make the management education relevant. The decision making, analytical skills will be developed and nurtured through the game. Another important step we have taken is to invest in a state of art finance trading lab. Of course, we try to use case studies, outbound learning, village experiences, short live projects etc. to make learning effective.
Q. What are your future plans for the institute?
A. We plan to start a centre for Analytics and Insights in collaboration with TCS, we are also planning to start another section of 60 students. As far as international accreditations is concerned– hopefully we will get SQAS within a couple of months; then we need to start the process for other accreditations – European and American – one by one. For infrastructure development, we will be constructing a state of the art new building, which will also have a large library and auditorium besides classrooms and office space.
---
Follow us for the latest education news on colleges and universities, admission, courses, exams, schools, research, NEP and education policies and more..
To get in touch, write to us at news@careers360.com.